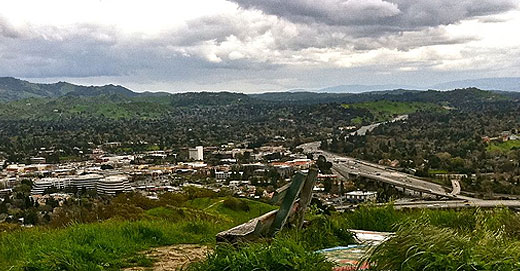 2020 March Primary Preview: 7th State Senate District
The California Globe takes an inside look into the 7th Senate District primary race
By Evan Symon, January 24, 2020 7:20 am
The 7th Senate District:
The 7th Senate District is just east of the East Bay. Largely suburban and wealthy, the district has a part of Alameda County combined with the majority of Contra Costa County.
The district is also solidly blue, and despite being one of the wealthiest districts, has a bit of a blue collar streak thanks to a somewhat large union presence and the headquarters of Chevron being located within the district lines.
History of the 7th:
The 7th Senate District hasn't had a Republican win since 1996. In recent years it has stayed blue, albeit with the aforementioned unusual mix of wealthy Bay Area suburbans and blue collar workers in occasional pockets of the area.
Primaries have proven to be the real race when it comes to electing a Senator. In 2015's special election, following former Senator Mark DeSaulnier's move to being a Congressman, Orinda mayor Steve Glazer (D-Orinda) managed to narrowly defeat then Assemblywoman Susan Bonilla by a narrow margin of 54% to 46%. The 2016 election was better for Glazer, but he faced a tough primary. However, without a major Democratic challenger, Glazer defeated his Republican challenger in November 66% to 33%.
As long as the other opponent isn't a Democrat, it's a cakewalk. If it's a fellow Democrat in the 7th, then both sides are suddenly in a race.
Steve Glazer:
Senator Glazer comes into the 2020 race as the incumbent. A former adviser to former Governor Jerry Brown, Glazer began his elected career as an Orinda City Councilman in 2005. By 2011 he had been elected mayor, and within four years of that he won the special election as a state Senator.
A Democrat and a member of the California Legislative Jewish Caucus, Glazer has been known as a line Democrat with a penchant for housing and environmental issues. This has been especially notable in his numerous bills focused around the California Environmental Quality Act (CEQA), such as authoring SB 621.
However Glazer has also faced controversy in recent years, such as stealing and dramatically altering a state beach and park anti-smoking bill to be much more favorable to tobacco companies and earlier this month being accused of wrongdoing after voting no on a bill merely hours after receiving $50,000 in campaign financing from a lobbying group that opposed the bill.
He has also had a rocky history with labor unions following remarks that he hated public transportation strikes. No significant endorsements, especially a crucial one by the Democratic Party at this stage have only highlighted the support he has lost.
Opponent – Marisol Rubio:
Disability advocate Marisol Rubio is Glazer's main challenger in the primary. A teacher and disability student adviser, Rubio comes in as a member of the Service Employees International Union (SEIU) and political experience as a delegate to the Democratic National Convention.
Despite less experience than Glazer, Rubio has managed to get numerous endorsements, including from the California Federation of Teachers, the California School Employees Association, and numerous other unions that have largely been against Glazer. She has also won the support of many smaller Democratic organizations who had in prior years supported Glazer and now support Rubio due to her environmental, education, and healthcare views.
Her decision to only accept donations from individuals has also brought her into direct contention with Glazer.
Republican Julie Mobley is also running, but has not garnered a significant amount of support.
What does this mean?:
Glazer is in serious danger of losing the District to Rubio. While Glazer is still the favorite, fellow Democrats in the area have been hesitant to support him due to several issues and concerns about his brand of politicking.
A blue district like the 7th may see a good indication of November in the March primary. Rubio has stuck with the more traditional and further left views while for Glazer it depends on the issue. And that has already cost him support.
Senator Glazer has gotten many bills past, and some have arguably brought positive change to California. But his breaking from the unions, as well as some lost support from environmentalists, could turn the tide against Glazer.
How larger companies respond is also something to look out for. With many large businesses holding offices in the area, including Chevron HQ, as well as personal stakes due to Glazer's wife being an executive at AT&T, both candidates views on issues such as corporate tax breaks may play a part as well.
One thing is for sure: It's going to be a close race, and while unusual in the district, it's also going to be a closer November.

Latest posts by Evan Symon
(see all)