As Housing Bills Collapse, Talk of Ballot Initiative Grows Louder
Gov convenes emergency ideas summit as Portantino maneuvers to block reform
By Ken Kurson, November 21, 2019 2:15 am
Governor Newsom has deemed California's housing shortage to be a top priority. Last week, he convened the heads of more than a dozen top California-based companies to bring the private sector to the table in search of solutions to a problem that affects their growth as much as the rest of the state.
Using a guest list put together by his senior advisor Kathleen Kelly Janus, the governor welcomed a murderer's row of California business titans: Google CEO Sundar Pichai, Facebook CFO David Wehner, Pinterest Co-Founder/CEO Benjamin Silbermann, Sequoia Capital Chairman Michael Moritz, Minted Founder and CEO Marian Naficy, LinkedIn CEO Jeff Weiner, Blue Shield of California CEO Paul Markovich, United Airlines CEO Oscar Munoz, CEO Brad Garlinghouse and Chairman Chris Larsen from Ripple, Splunk President of Worldwide Field Operations Susan St. Ledger, Tanium Co-Founder and CEO Orion Hindawi, Stripe CEO Patrick Collison, Western Digital CEO Steve Milligan, Zoom CEO Eric Yuan and SV Angel Founder Ron Conway. And because California, community-based organizations were also represented, including the San Francisco Foundation, Tipping Point Community, All Home, Silicon Valley Community Foundation, Destination Home and the SF Housing Accelerator Fund.
The meeting took place Thursday in Mountain View at the HQ of Silicon Valley Community Foundation. It comes on the heels of high-profile commitments totaling $5 billion from Apple, Google, and Facebook "to combat the housing crisis in California."
The Governor has said that "addressing the housing affordability crisis" is a major priority and last month he signed 18 bills into law that address various housing issues, including SB 330, which tweaks local barriers to housing construction and supposedly speeds up new development. He also signed AB 1482, which created a statewide rent cap and eviction protections. Some think that lowering the profit potential of landlords actually disincentivizes builders to invest in new housing.
But what all sides at the meeting seemed to acknowledge is that the bill that would have the single biggest impact on curing the state's housing crisis is dangerously close to dying as its legislative opponents run out the clock.
Sen. Scott Wiener's SB 50 would permit larger and denser housing near transit hubs, even in residential areas. Its passage would severely curtail the NIMBY-fueled ability of local governments to reject housing that met certain conditions that the state government imposed.
Sen. Portantino Pumps Brakes on Housing Reform
With Democrats expected to follow the lead of a governor who'd declared affordable housing a priority, some Capitol watchers were surprised when Sen. Anthony Portantino (D-25), the powerful chairman of the Senate Appropriations Committee, came out against SB 50.
A source who attended the governor's Thursday meeting of CEOs told the California Globe the governor's "political people" think that Portantino has declined to put forward SB 50 on behalf of many Democrats who don't want to publicly oppose the governor's priority but who fear local retribution if they support an unpopular bill.
Where this gets complicated is that Portantino himself faced a surprisingly robust primary. In a five-candidate race, Portantino only notched 26.82% of the vote, despite having basically campaigned for the job from the moment Carol Liu was re-elected to what would be her final Senate term because of term limits. A relative newcomer, Katherine Perez-Estolano, got 14.37%, and the source at the governor's meeting indicated to the Globe that a strong, well-funded challenger from the left could seriously threaten Portantino if he can be cast as a protector of the failing status quo who opposes affordable housing for middle income Californians.
A source who attended the sit-down with the governor but insisted on anonymity to discuss a private meeting said that the possibility of a well-funded challenger for Portantino was raised. "That actually came up in the governor's meeting. The governor started cracking up and said, 'Oh we're already going there.'" At least one of the attendees volunteered to fund a primary challenge to Portantino if he or she perceives the Senator to continue being the key roadblock to SB 50.
A second source went into some detail about the dynamic in the room.
"Collison was pontificating, and I use that word advisedly because he was addressing a lot of smart people in the room. But what he said was worthy of this  very august group. Basically he said, 'I'm from Ireland and I've only been here five years. But my general view is that we shouldn't be surprised. We created a series of laws that outlaw increased housing.' To Collison's credit, he had a bunch of data and had clearly prepared for the meeting. He continued, 'Over the last 40 years, the supply of housing in California has grown by 0.9%. By contrast, in Tokyo and Austin, it's grown by much more' and he cited the exact greater percentages. One of his specific points is he said the United States was in World War II for 3.8 years and it takes on average in California 3.6 years to get the approvals and permits needed to create a development. His point is that we are the victims of our own rules and if we want to solve the housing problem, we have to change the fucking rules."
One of the sources offered another observation, again about Collison, and this source also described the Stripe founder as informed and passionate.
"He was the least well-dressed person in the room by an order of magnitude. And he slouched at the table, whereas all the other attendees were essentially standing at attention with the governor in the room."
Is an initiative on the horizon?
A final intriguing development from the meeting occurred in the form these things always take when rich Californians don't like what they're seeing: initiative. At least two meeting attendees characterized the housing situation as so grave and painted the political opposition as so unreasonable that they claimed a personal willingness to provide substantial funding for an initiative that accomplishes what the stalled SB 50 looks ready failed to do. That would surely lead to an expensive fight, as the unlikely alliance of developers and progressives faces off against a consortium of mostly liberal town leaders throughout the state.
Sen. Wiener declined to take a shot at his fellow Democratic senator or anyone else regarding the slow-rolling of his bill. "We will not be commenting at this time," his Communications Director Victor Ruiz-Cornejo told the Globe.
Three calls and three emails to Sen. Portantino went unreturned by the senator and his staff. His aide Ben Edelstein was "in a meeting" during each call and failed to reply to email even to say "no comment." One can only hope that the taxpayers of Sen. Portantino's district in and around Los Angeles receive more timely and respectful responses to their inquiries than do the free press.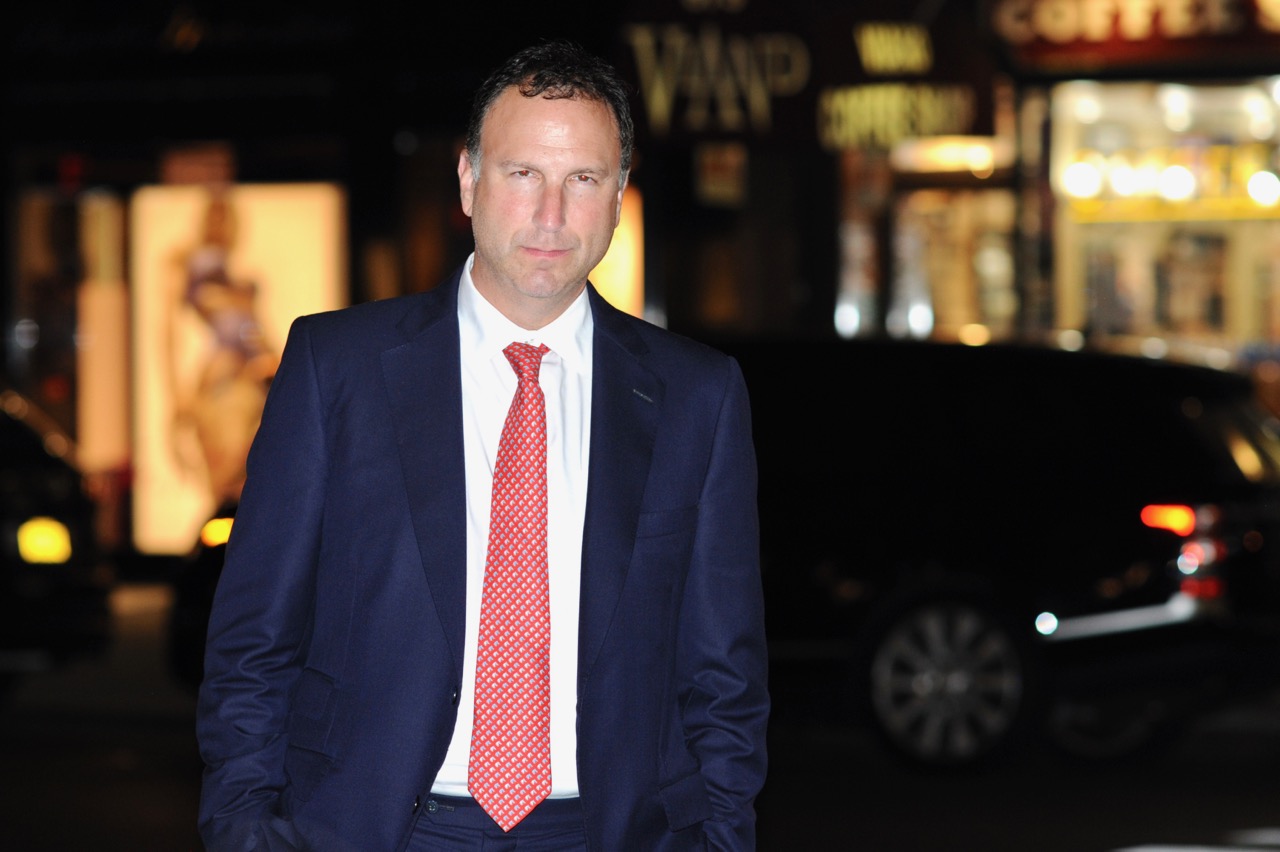 Latest posts by Ken Kurson
(see all)