Bill To Decertify Police Officers With Multiple Misconduct Incidents Passes Assembly
SB 2 to be sent back for Senate vote, Governor's signature next week
By Evan Symon, September 4, 2021 9:30 am
A bill that would remove certain immunity provisions for police officers and prohibit those convicted of a felony from returning to work as a peace officer was passed by the Assembly on Friday by a 46-18 vote.
Senate Bill 2, authored by Senator Steven Bradford (D-Gardena), would remove some immunity provisions for law enforcement and peace officers, as well as public entities employing them who are being sued because of something they did.
Under the bill, if former officers are convicted of a felony, they can never return to any kind of peace officer position. Although, those who are later found to be innocent, or if their conviction is reversed or expunged, can. Likewise, applicants to law enforcement positions would be disqualified immediately if they are found to have committed crimes against public justice, such as bribery, falsification of records, and perjury, or if they had previously had peace officer certification revoked.
The law would also apply to those whose disqualifying convictions were commuted while employed as a peace officer in other states or in a federal capacity. The Department of Justice would supply the state with a list of current and former peace officers who have disqualifying felony and misdemeanor convictions.
A 9-member review board would also be set up to review decertification cases, with recent amendments adding stronger standards for those on the board, such as a 40 hour decertification training course. Members of the board would include 2 former peace officers, 2 public members who work in non-profit or academic areas dealing with police accountability, 2 public members who have worked in community-based organizations dealing with police accountability, 2 members of the public who have been victims of wrongful force, and one lawyer with police accountability experience. All but two will be selected by the Governor, with one to be chosen by the speaker of the Assembly and one by the Senate Rules Committee.
Senator Bradford wrote the bill to remove officers who have misconduct issues and to help ensure police accountability in California.
"Thank you to all of my colleagues in the CA State Assembly for supporting SB 2," tweeted Senator Bradford on Friday. "Thank you to all of the supporters who have supported this effort!"
Thank you to all of my colleagues in the CA State Assembly for supporting #SB2 ????????

Thank you to all of the supporters who have supported this effort!

— Steven Bradford (@SteveBradford) September 3, 2021
As SB 2 gained more and more support throughout the summer, especially through community groups and organizations such as Black Lives Matter and celebrity support led by NBA star LeBron James, it easily passed many Senate and Assembly Committees. However, despite being passed by the Senate before new Amendments in March and by the Assembly on Friday, the bill has attracted a substantial amount of opposition. Republican lawmakers, as well as some Democrats, have continued to vote against the bill, with the first Senate vote passing 26-9, and the Assembly only being 46-18.
Opposition, support of SB 2
Opposing lawmakers, as well as many law enforcement organizations, have charged that the bill leaves police officers at the risk of being denounced due to  revenge against being the arresting officer, as well as bias concerns on the decertification board due to it being mostly members of the public.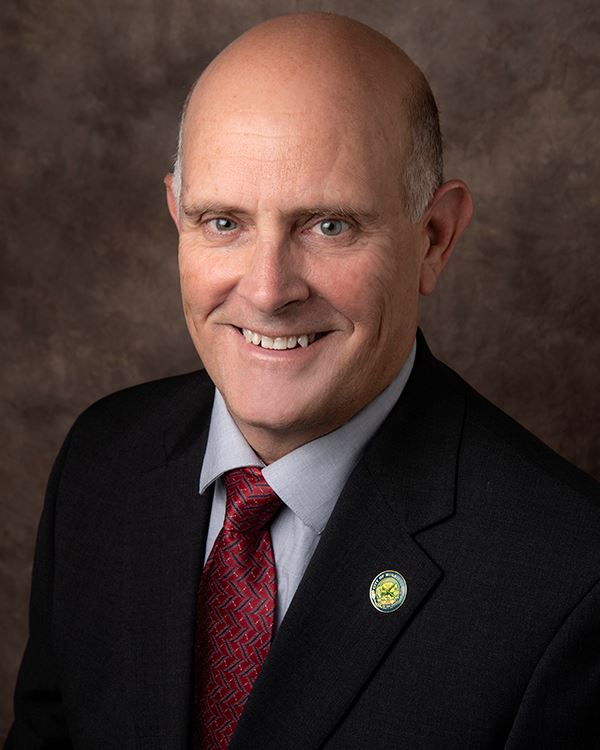 "It is grossly unfair," said Republican Assemblyman Kelly Seyarto (R-Murrieta) on Friday. "None of the other 46 states [with decertification boards] have a similar composition. None of them are this lopsided."
Many opponents also noted concern that SB 2 will cause peace officers to second-guess themselves in the field and not act quickly, leading to their injuries or death, as well as the bills language being too vague and the bill being more anti-police than anti-accountability.
Supporters in the Assembly countered these arguments before the vote, with many stressing that the bill was all about police accountability and the integrity of the police.
"This is not an anti-police bill," explained Assemblywoman Akilah Weber (D-La Mesa). "This is an accountability bill. Without any accountability, we lose the integrity of the badge, and the bond with the community is broken. The bill affords ample due process for officers, provides necessary community representation, and ensures that good officers are not decertified."
Bradford and other lawmakers also said that extensive amendments had been added since being introduced in September, as many law enforcement members had continued to counter criticism against SB 2 and threatened to have it not pass.
"They keep saying that there will still be enough protections for cops and that it will be fair, but a lot of police officers are seeing that former victims will be a part in deciding their fate and they think that screams bias," former police officer Eduardo Diaz explained to the Globe Friday. "Others make sense, but you're inviting former victims and community organizers who are seriously against the police. It makes a lot of us questions if this will even be remotely fair. To us, this is like packing a jury full of people who know the plaintiff or defendant. It will be just so one-sided. There are only 2 officers there. 7 are members of the public who have no idea just how difficult this job is. If this passes as is it will be a sad day for California."
SB 2 will next face another Senate vote to being heavily amended after previous passage. Should it pass again there, it will be sent to the Governor for signing into law.

Latest posts by Evan Symon
(see all)