California Appeals Court Strikes Down Gun Conviction of Kate Steinle Shooter
Realities and facts of the case remain unchanged
By Lloyd Billingsley, August 30, 2019 8:09 pm
California's First District Court of Appeals has reversed the gun conviction of Jose Inez Garcia-Zarate, who was previously acquitted of murder in the July 1, 2015 shooting of Kate Steinle, 32, on a San Francisco pier.
The court ruled that the judge had improperly instructed the jury and overturned the gun conviction. This was a technical matter and does not changes the facts and realities of the case.
The man calling himself Jose Inez Garcia-Zarate did discharge the firearm that killed Kate Steinle, shot in the back as she walked on the pier in San Francisco. The appeal court ruling does not change the reality that the Sig Sauer pistol used in the killing was stolen from a federal Bureau of Land Management ranger a week earlier. Garcia-Zarate still faces federal gun charges in the same case.
The person who fired the shot that killed Steinle remains a false-documented Mexican national, a career criminal deported five times. Federal authorities sought custody of the Garcia-Zarate, who used multiple aliases, but San Francisco officials released him instead.
It also remains true that San Francisco sanctuary policies forbid cooperation with federal authorities. As the Steinle shooting confirms, it remains true that sanctuary policies protect wanted criminals.
Californians can also believe that the 2017 court proceedings with the Mexican national were for the most part a show trial. Assistant district attorney Diana Garcia teamed with public defender Matt Gonzalez to impanel a jury that included three "immigrants," possibly illegals. Judge Samuel Feng duly sealed the identities of the jurors, so observers have grounds to believe that defense and prosecution both got the jury and verdict they wanted.
Governor Jerry Brown and attorney general Xavier Becerra, both supporters of the state's sanctuary law, remained quiet following the verdict. Earlier that year, Supreme Court Chief Justice Tani Cantil-Sakauye charged that federal agents were "stalking" illegals in courthouses. The former blackjack dealer now shows her hand as a pro-bono advocate for violators of U.S. immigration law.
Cantil-Sakauye is an appointee of Gov. Arnold Schwarzenegger. The First District Court of Appeals abounds with appointees of Gov. Jerry Brown. Back in 1977, governor Jerry Brown's pick for chief justice was Rose Bird, only 40 years old and without judicial experience.
In ten years, Rose Bird overturned every death sentence that came before the supreme court. Those included the Theodore Frank, duly convicted of kidnapping, torturing, raping, murdering and mutilating two-year-old Amy Sue Seitz in 1978. In 1986, voters booted Bird and two other Brown appointees from the high court. Many others remain in courts across the state.
Meanwhile, among San Francisco officials, advocacy for the false-documented felon Garcia-Zarate continues to outweigh any concern for Kate Steinle and her family. If Californians take the case as confirmation that the state favors criminals over innocent victims it would be hard to blame them.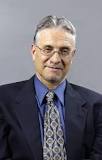 Latest posts by Lloyd Billingsley
(see all)