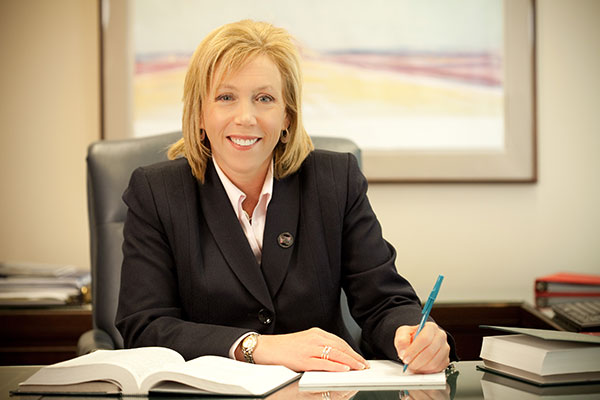 California EDD Sent Millions in Unemployment Benefits to Inmates in Jails and Prisons
EDD Strike Team made recommendations to reform EDD processes, but nothing to prevent or detect fraud
By Katy Grimes, November 24, 2020 4:57 pm
Tuesday District Attorneys from across California joined together for a press briefing hosted by Sacramento County DA Anne Marie Schubert and El Dorado County DA Vern Pierson, to expose the massive unemployment benefits fraud in jails and prisons in California. "This is perhaps the biggest fraud on taxpayers in California history," DA Schubert said.
Joining them was San Mateo District Attorney Stephen Wagstaff, Kern County DA Cynthia Zimmer, and U.S. Attorney McGregor "Greg" Scott.  DA Vern Pierson is also the Board President of the California District Attorneys Association.
We've been hearing about fraudulent unemployment claims since the coronavirus pandemic lockdown was first ordered by Gov. Gavin Newsom in March. However, millions and quite possibly billions of dollars has been sent to inmates in California's county jails, and state and federal prisons, while legitimate claimants are stiffed for months.
"District Attorneys, and Federal Prosecutors, along with local, state and federal law enforcement have discovered there is rampant and large scale pandemic unemployment assistance fraud occurring in our communities, in the jails, and in state and federal prisons," the California District Attorney's Statewide EDD Fraud Task Force said in a letter to Gov. Gavin Newsom Monday evening.
They sent the letter to the Governor asking him assistance to assist or facilitate stopping the flow of money going to inmates because unbelievably, the EDD says it does not have a mechanism to do so.
"The volume of fraud as well as the types of inmates involved is staggering," the DAs said. Death row inmates, life and life without possibility of parole inmates, rapists, child molesters, human traffickers, and other violent criminals, are receiving unemployment benefits, and the DAs say many of the claim checks are also being sent out of state.
The DAs report California's EDD agency does not cross reference payments with incarcerated inmates. But 35 other states not only cross-reference with inmate data, many states do it on a weekly basis. Twenty-eight states cross-match between claimants and county jail data. Six states cross match against federal prison data.
In July, Governor Gavin Newsom announced the formation of a "strike team" to solve numerous issues plaguing the Employment Development Department, the Globe reported. At that time, the strike team was expected to come up with a plan within 45 days to quicken the UI process, improve the EDD, as well as update current procedures.
The DAs noted that in September, the EDD Strike Team made several recommendations to reform EDD processes, but nothing to prevent or detect fraud.
The Globe spoke with Sacramento County Sheriff Scott Jones after the press briefing. He said in September they documented 650 inmates in the Sacramento County Jail who were involved in the EDD benefits fraud and receiving checks. The population in the jail was low due to the COVID outbreak Jones said, and the 650 amounted to 25% of the jail population, totaling at the time, more than $6 million in fraudulent EDD benefits.
Because they monitor phone calls at the county jail, they heard some odd references to EDD benefits by inmates. An investigation found a large number of inmates receiving fraudulent EDD benefits checks. "How it happened and was kept secret… the folly here is the EDD," Sheriff Jones said.
Jones told about an inmate at Mule Creek State Prison who filed 8-12 claims using the Social Security #123-45-6789, and they were paid. "There is no mechanism to stop it," Jones said. "It's $1 billion that we know of, and nobody is doing anything about it."
The Globe spoke to several California unemployment claimants Tuesday who reported that for months they haven't received their benefits, and are continually put off for additional weeks by EDD employees. One said he was told by the EDD he had to provide his 2019 Federal tax return before his claims could be processed.
Just last week, in a formal letter to Gov. Gavin Newsom, President pro Tempore of the Senate Sen. Toni Atkins, and Speaker of the Assembly Anthony Rendon, California State Auditor Elaine Howle sounded the alarm on EDD's refusal to stop sending out full social security numbers through the mail, the Globe reported. "Although EDD made progress in removing SSNs from some of the forms we reviewed, it has not removed them from the three that it most frequently mails," Howle said. "In March 2019, we recommended that EDD prioritize amending those three forms, which together accounted for nearly 10 million of the 13 million problematic mailings we identified."
EDD benefits are still not being paid properly to more than a million Californians who are out of work. While legitimate workers can't get benefits, officials say the EDD has paid a quarter-million dollars in benefits to inmates running a scam inside a Bay Area jail.
DA Schubert said the Beverly Hills Police Department discovered 129 EDD debit cards totaling $1.5 million used to rent luxury cars, pay for luxury hotel rooms, guns and cash. In all, 87 people were arrested in Beverly Hills. But this is happening in all 58 counties.
Schubert named more than 7 death row inmates who were receiving fraudulent EDD benefits checks including serial killers Cary Stainer and Wayne Adam Ford, Isauro Aguirre convicted in for the murder of 8-year-old Gabriel Fernandez, "Speed Freak" killer Wesley Shermantine, and even Scott Peterson.
How could this happen?
Schubert said that in the 58 counties, there are 72,000 inmates in local jails. She said they have very organized theft rings network throughout the state operating this fraud, along with with those involved on the outside noting, "Inmates are mocking us."
With California EDD not using the cross matching data comparisons to inmate data, there is nothing to stop this massive fraud.
DA Pierson said about five years ago, District Attorneys met with the head of the EDD to see about cross referencing data- looking at jail and prison data and information, and compare to see if any of them apply for EDD benefits. "The program exists, but is not used in California," Pierson said. "The dysfunctionality is within the EDD." Pierson said there are only 17 EDD fraud investigators statewide. He said they are very good, but as the DAs have gone up the chain of command in the EDD, there have been resignations and retirements.
California attorney Harmeet Dhillon noted that the EDD has fewer investigators "than the alcohol and cosmetics investigators the governor sicced on struggling California businesses."
California has 17 fraud investigators for EDD — fewer than the alcohol and cosmetics investigators the governor sicced on struggling California businesses…California's 'dysfunctional' EDD was unresponsive amid inmate unemployment fraud, prosecutors say https://t.co/0euNel3DXG

— Harmeet K. Dhillon (@pnjaban) November 24, 2020
The DAs noted that the California Department of Corrections and Rehabilitation has been vastly different, very cooperative and supportive of the DAs in clamping down on this fraud.
US Attorney McGregor Scott said the federal government is involved because of the CARES Act funding going to the state, being used to supplement unemployment payments. His office has received authorization from the U.S. Department of Justice for a U.S. Attorney investigator dedicated to this massive fraud in California, noting that there already are several open investigations on the federal side involving the FBI, DOJ and other agencies.
He also said this involves aggravated identity theft, which is a mandatory minimum two years in the federal penitentiary, along with other likely crimes tacked on.
DA Wagstaff noted that the California Legislature hasn't been receptive to increasing the punishment for this fraud, but perhaps might now.
"As a taxpayer, everyone needs to be really angry about this," DA Pierson said. "Hundreds of millions in fraud… and the EDD continues to be dysfunctional."
Here is the District Attorney's letter to the Governor:
EDD Letter

Latest posts by Katy Grimes
(see all)