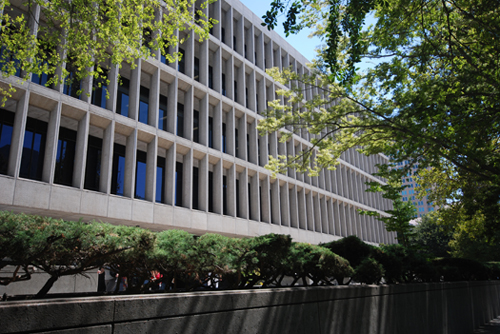 California Judicial Breakdown
The fearful symmetry of judge Shelleyanne Chang
By Lloyd Billingsley, March 26, 2019 7:48 am
"This is a tragic case. Both families have suffered a loss. One family has suffered the death of their patriarch. Another family has lost a son for a stupid act in which he lost control." 
That was Sacramento Superior Court Judge Shelleyanne Chang, a former deputy attorney general and legal affairs secretary for California Gov. Gray Davis, who appointed her a superior court judge in 2002. Given the facts of the case, both families present for the March 22 court date might have wondered about Chang's pronouncement.
Back in 2016, Lawrence Windham, 85, pulled into Watt Ave. gas station, where Larry Ray Richey, 21, complained that Windham had pulled too close to his car. Richey then attacked and pummeled Windham, breaking his jaw in two places. The 85-year-old died later that day, but Richey was not charged with manslaughter.
In early February, Richey was found guilty of "felony elder abuse and battery causing great bodily injury." Nancy Windham, the victim's wife of 63 years, wrote in a request for the maximum sentence of 10 years.
On March 22, Chang sentenced Richey to eight years in state prison, two years short of the maximum. The light sentence was not all that Nancy Windham and daughter Debbie McKinney might have wondered about.
Judge Chang described Richey's attack on Windham as "stupid," a term that might better apply to some harmless error in judgement. The deliberate and unprovoked attack of a 21-year-old on a man of 85 might better be described as "vicious." Likewise, "abuse" might be appropriate for mistreatment of an elderly man, but not an act of violence that causes his death.
Judge Chang said Richey "lost control," but by all indications his attack was deliberate and calculated. The idea that the assailant "lost control" sounds like an argument from Richey's attorney, not an allegedly impartial judge. Most of all, the Windham family might wonder about judge Chang's pronouncement that "both families have suffered a loss."
The Windham family "suffered the death of their patriarch." Another family, Chang said, "has lost a son," but the son had not died, like Lawrence Windham. Larry Ray Richey is alive, uninjured and received only eight years for an attack that took another man's life.
With the judge openly apologizing for his behavior, the Windham family might wonder how many years he will serve. The family should understand that Shelleyanne Chang is not the only Sacramento judge to make strange statements in court.
In February 2011 in Rancho Cordova, Saul Isidro-Aucencio and Francisco Delgado, both Mexican nationals in the country illegally, gunned down Americans Jamir Miller, 15, Richard Ward, 16 and Robert Corpos, 20. Isidro-Aucencio shot Jamir Miller in the head and Richard Ward in the torso before chasing down Corpos, father of an 18-month-old boy, and shooting him in the back as he sought cover behind a tree.
At the sentencing, Jamir Miller's mother Melissa Jellison expressed anger that her son's killers were in the country illegally. Superior Court judge Helena Gweon, a Schwarzenegger appointee, told the grieving mother "This case has nothing to do with illegal aliens." That smackdown required the kind of cognitive dissonance not normally found in a judge.
In similar style, California Chief Justice Tani Cantil Sakauye is on record that ICE is "stalking" criminal illegals in court houses, and expressed reservations about the presumption of innocence. As for bizarre rulings, Californians will find it hard to top the Rose Bird Supreme Court.
In 1979 in San Diego County, Bernard Lee Hamilton beheaded Eleanore Buchanan, 24, and cut off both her hands. The Bird court found no evidence that Hamilton intended to kill Buchanan and duly reversed his death sentence.
On November 4, 1986, by a two-to-one margin, California voters ousted Rose Bird, the only chief justice in state history to be removed by a vote of the people. Voters also booted Justices Cruz Reynoso and Joseph Grodin, both Jerry Brown appointees, who sided with Bird in overturning the death-penalty cases.
The terms of Chief Justice Cantil-Sakauye and Shelleyanne Chang both end in 2023. Judge Helena Gweon ends her term in 2021.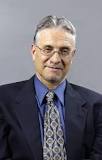 Latest posts by Lloyd Billingsley
(see all)