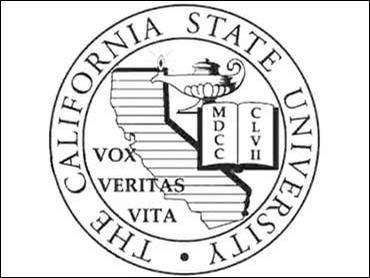 California State University joins University of California Suspend ACT/SAT Requirements Due to Coronavirus
Requirements are expected to be reinstated by the Fall 2022 admissions cycle
By Evan Symon, April 21, 2020 5:04 pm
Over the weekend, the California State University system joined the University of California system in temporarily dropping ACT and SAT test scores as requirements for admission due to the COVID-19 coronavirus.
Spring SAT and ACT tests had been halted nationwide due to coronavirus fears and state lockdowns. The UC system waived the test for all Fall 2020 through Fall 2021 applicants in early April. The California State system meanwhile waived Fall 2021, Winter 2021, and Spring 2022 applicants. Both the University of California and California State University systems are expected to use the tests again by the Fall 2022 admissions cycle.
CSU's decision was finalized by CSU Chancellor Timothy P. White.
"The California State University has provided access to a high-quality education for millions of Californians from all walks of life, and we will continue to fulfill our academic mission even during these most trying of times," said White in a statement. "This temporary change will ensure equitable access to the university, and should provide some measure of relief to prospective students and their families."
Admission to CSU schools for incoming freshman will be primarily high school GPA based. California residents and high school graduates hoping for admission will automatically be eligible for admission with a 2.5 or higher GPA. Those with a GPA between 2.0 and 2.49 will face additional evaluations for admission including household income and several academic factors. Non-California residents will be eligible with a 3.0 or higher GPA.
The temporary dropping of SAT and ACT tests has caused some debate among the UC and CSU systems in California.
UC teachers, who recently voted on keeping the tests, have demanded that they be reinstated as admission requirements after the coronavirus pause as the tests help diversify each campus. Many have noted that a straight GPA system can weigh tests in favor of wealthier people who can boost their children's GPA with costly tutors and AP classes.
At CSU however they are adamant on the tests' return in 2022.
"I haven't even heard a rumor about it," noted a CSU teacher in Southern California who wished to remain anonymous. "At UC it's been in the works for awhile, and the whole cheating scandal of the past few years in which some inflated those scores have been on many peoples minds, but honestly we haven't gotten so much as an e-mail about it."
"It's a test that's stood the test of time and we're only not using it for one year."
All CSU and UC campuses are currently closed due to the lockdown and are expected to reopen by the fall 2020 semester.

Latest posts by Evan Symon
(see all)