Change California Taxpayers Can't Believe In
Despite SB 132, convicts already get to decide their own sex
By Lloyd Billingsley, June 9, 2019 2:05 am
As Katy Grimes noted, SB 132 by San Francisco Senator Scott Wiener "would allow prison inmates to decide their own sex, how they want to be addressed (Mr. Miss, Mrs. Ms.), and would require California Department of Corrections and Rehabilitation officials to refer to them by that chosen sex and, and house them with other inmates of the same sex."
SB 132 enjoys support from the ACLU, the National Center for Lesbian Rights and other groups. After one false start, Weiner's measure emerged unchanged from the Appropriations committee. As a recent case confirms, some of the measures Weiner's bill advocates are already in operation.
On January 5, 2017, Shiloh Heavenly Quine, 57, became the first U.S. inmate to receive state-funded sex-reassignment surgery. The procedure cost some $100,000, so Californians might wonder what Shiloh Heavenly Quine did to receive such an expensive procedure on the taxpayers' dime.
In February of 1980 in Los Angeles, Rodney Quine and an accomplice gunned down Shahid Ali Baig, a father of three, then stole Baig's car and $80. According to Baig's daughter Farida, her father pleaded for his life. Quine was twice married and divorced and fathered two daughters but claims to have sought female status since the age of nine.
When previously denied the female overhaul, Quine reportedly attempted suicide and failed. But the convict gained hope in 2015, when California became the first state to pony up taxpayers' money for the sex-change operations of convicted violent criminals.
According to an August, 2015 LifeSiteNews report, San Francisco federal judge Jon Tigar, an Obama appointee, "assigned himself to Quine's case and appointed a team of San Francisco lawyers and the Transgender Law Center to represent him." Tigar's view was that denying a prisoner's sex-change operation may constitute "deliberate indifference" to a serious medical need and, if so, would be unconstitutionally "cruel and unusual punishment."
In 2015 California agreed to pay and Baig's daughter, Farida, went to court to block Quine's surgery. Her attempt failed and on January 5, 2017 Shiloh Heavenly Quine duly got the state-funded "reassignment," which transgender activists construe as a right. As it happened, the surgery was hardly the only benefit.
In April, 2017, Judge Tigar ordered taxpayer funding for undergarments known as binders or compression tops that flatten the chest of transgender inmates at women's prisons. Such inmates at men's prisons may have sandals, t-shirts and walking shoes. Judge Tigar ruled that they must now have pajamas, nightgowns, robes and scarves, along with "access" to bracelets, earrings, hair brushes and hair clips.
California correctional officials duly transferred Shiloh Heavenly Quine from Mule Creek, a tough men's prison, to the Central California Women's Facility at Chowchilla. There Quine sprouted a beard and mustache during the evaluation period, when inmates are denied razors, televisions and other privileges. That prompted Quine to brand Chowchilla a "torture unit."
Chowchilla inmates include Colleen Harris of Placerville, who murdered two husbands, thirty years apart, both times with a shotgun. Convicted murderer Susan Atkins, an associate of Charles Manson, died there in 2009.
Judge Jon Tigar, who ordered taxpayers to fund Quine's "reassignment" surgery and special wardrobe, in 2018 blocked the denial of asylum to those crossing the U.S. border illegally, between ports of entry. According to the federal judge, this would put illegal immigrants at "increased risk of violence and other harms at the border."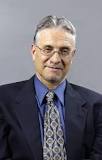 Latest posts by Lloyd Billingsley
(see all)