Crime Journalist Arraigned on Theft, Forgery Charges
Antoinnette Borbon covered courts and trained interns for the Davis Vanguard
By Lloyd Billingsley, January 15, 2020 10:38 am
Antoinnette Borbon, once a writer for the Davis Vanguard, was arraigned Tuesday in Woodland on counts of grand theft and possessing fictitious instruments, which Yolo County Judge Peter M. Williams said meant "forgery." It was not the defendant's first appearance in a courtroom.
Borbon, also known as Maria Antoinnette Borbon and Maria Borbon, wrote about crime and the courts for the left-leaning Vanguard. In 2014 Borbon covered the trial of double murderer Daniel Marsh. As one of her reports noted:
"Daniel Marsh is accused of taking the lives of an elderly couple back in April of last year. Marsh is being charged with three enhancements along with the double homicide of Oliver Northup and his wife." And Marsh would "change his plea from not guilty to not guilty by reason of insanity."
In 2015, the Avid Reader in Davis was "happy to welcome local author Antoinnette Borbon for a presentation, discussion, and signing of her book, Of Justice and Mercy." The new book was "a compilation of the many articles Borbon has written or co-written while working as an investigative reporter and judicial watch for the People's Vanguard of Davis."
According to the Avid Reader, Borbon was born in Tulare in 1965 and had been a resident of the Davis area since 1982. In 2009, she "enrolled in a Court Reporting School and later attended West Valley College for criminal justice."
In 2013, "the People's Vanguard of Davis offered Borbon a journalism position, covering trials and hearings and reporting on them for the Vanguard's website." Shortly thereafter, "Borbon was promoted to Supervisor of interns, assisting with events, as well as interviewing and training new interns for the Vanguard."
"As a writer, I often felt as though I was a voice for those less fortunate," Borbon told the Avid Reader. "Every case pulled at my heart strings in some way. Being present in the courtroom gave me a sense of purpose." As it turned out, Antoinnette Borbon had already been in the courtroom, as a defendant.
The Yolo County Court lists case YOSU-CVCL-2009-423-2, from September 9, 2009. El Dorado County Court notes a case from January 3, 2014 and charges that Borbon "failed to appear" on February 27, 2014, warning that a warrant may be issued.
According to the My Life website, Borbon does have "arrest or criminal records" and the site lists her reputation score as .48 to 1.98 out of 5. The Smart Background Checks website site finds 16 aliases for Antoinnette Borbon.
An undated photo in the Davis Enterprise shows Antoinnette Borbon as one of seven people admitted to the Oddfellows. On March 21, 2018, the Daily Democrat of Woodland reported "Antoinette Borbon & the Gonzalez Family are sponsoring a fundraiser to help promote justice for Justin Gonzalez at the Yolo Fliers Club." Borbon would introduce speakers and preview her new book, "Is anyone listening? The Justin Gonzalez Story." An internet search does not retrieve the title.
In the February 9, 2018 Daily Democrat, Sarah Dowling reported, Justin Gonzalez had been convicted of second-degree murder in a stabbing death and sentenced to 90 years to life. Gonzalez, "also faced gang charges and enhancements, which the seven-man, five-woman jury found true."
By contrast, David Greenwald of the Davis Vanguard wrote, "the Vanguard believes that Mr. Gonzalez was not a participant in the murder." In similar style, after Daniel Marsh was sentenced to 52 years to life for the murder of Oliver Northup and Claudia Maupin, Vanguard writers maintained Marsh was not guilty by reason of insanity and that the teenager been bullied into a confession by police and the FBI.
In September, 2018, Marsh received a "transfer hearing" under Proposition 57, in effect a new trial. He was returned to prison but his court-appointed attorneys are still trying to have him resentenced under Senate Bill 1391. That bill bans the prosecution of those under 16 as adults, whatever the gravity of the crime. Gov. Jerry Brown signed the bill in September 2018, nearly four years after Marsh was sentenced.
Meanwhile, what Antoinnette Borbon is charged with stealing or forging did not emerge in court proceedings Tuesday. Borbon was not in custody and pleaded not guilty to both counts. There was discussion of restitution but prosecutors announced no offer. Judge Williams set a pre-hearing conference for January 30 and released Borbon on her own recognizance.
On Wednesday, the Davis Vanguard did not post a story on Borbon's arraignment. No reports by Antoinnette Borbon appeared in the "Court Watch" section of the website.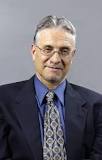 Latest posts by Lloyd Billingsley
(see all)