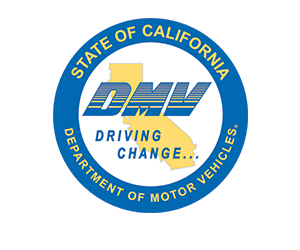 DMV to Extend Dates, Waive Late Fees Due to Coronavirus
Gov. Newsom signs executive order to cancel penalties and extend deadlines for licenses, registrations
By Evan Symon, April 24, 2020 4:45 pm
On Thursday, Governor Newsom signed Executive Order N-54-20 into law, adding a series of extensions and penalty cancellations to some California DMV services.
Under the new executive order, driver's licenses and state ID cards that expired after March 2nd will now be valid until June 22nd without renewal. Car registrations that expire between March 16th and May 31st will not receive late fees if a renewal application is sent and paid for 2 months after the original expiration date.
The DMV order will also suspend the 10 day title transfer window for 60 days for all vehicles with transfers after March 3rd. Current license plate sticker requirements will also be suspended for all vehicles with expirations between March 4th and June 30th. Finally, temporary driving permits renewal deadlines have added an additional 60 days before expiration for all permits after March 4th, or within 60 days from Thursday for those expiring by June 23rd.
Governor Newsom made the changes due to the COVID-19 coronavirus lockdown closing DMV field offices and limiting many services and turnaround times. In his order, which was also used to temporarily stop the statewide plastic bag ban, the Governor stated that "I find that strict compliance with various statutes and regulations specified in this Order would prevent, hinder, or delay appropriate actions to prevent and mitigate the effects of the COVID-19 pandemic."
The newest DMV changes are only the latest this month. DMV offices reopened on April 2nd in virtual form after field offices closed March 27th due to the pandemic. The DMV also extended driver's silence expiration deadlines on April 15th.
The executive order will push all DMV regulations into late May and June, the time where many agree that the state will reopen by.
"A lot of us are still concerned about having field offices open up right now," said Mary, a DMV worker now working temporarily at home. "We've all seen lines and waiting area in DMV offices. COVID-19 could easily be spread in there after on busy day.
These delays are just stepping stones to normalcy. Once we're back we plan to hit the ground running. And we'll need to because of the delayed license applications and renewals alone. That's not including all the registrations, placards, and other things people will need help with. Plus we're rolling out Real ID's. That deadline has been extended by another year until October 2021, but there will still be more people coming in for them."
Current DMV services can be accessed online. It is unknown at this time when field offices will reopen.

Latest posts by Evan Symon
(see all)