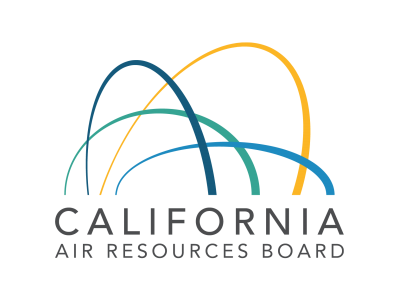 EPA Approves New CA Zero Emissions Electric Truck Regulation by 2035
Six other states join California on new ZEV truck sales reegulations
By Evan Symon, March 31, 2023 2:29 pm
The Environmental Protection Agency (EPA) announced their approval of California's Advanced Clean Trucks regulations on Friday, officially allowing California and six others states to have certain benchmarks for the sales and road use of zero emission trucks and heavy duty vehicles in the next few decades, including half of all heavy duty trucks sold to be electric by 2035.
Under the new approved regulations, California, along with New York, New Jersey, Massachusetts, Vermont, Oregon, and Washington, will require truck manufacturers to accelerate their sales of zero emission vehicles (ZEV). Specifically, this will include the California Air Resources Board (CARB) Advanced Clean Trucks Regulation (ACT) of requiring 100% heavy-duty vehicles in California wherever feasible by 2045.
The new regulations also fall in line of of the Californian regulations on having 100% ZEV new car sales by 2035, albeit delayed by five years. Under the regulations, new ZEV truck sales are to be 55% of Class 2b-3 trucks, 75% of Class 4-8 trucks, and 40% of semi-tractors by 2035 and a planned 100% figure across the board on trucks by 2040. Overall, the new EPA approved regulations will increase ZEV manufacturing standards starting from 2024 through 2035.
In a statement on Friday, Governor Newsom said that "This is a big deal for climate action. Last year, California became one of the first jurisdictions in the world with a real plan to end tailpipe emissions for cars. Now, thanks to the Biden Administration, we're getting more zero-emission heavy duty trucks on the roads, expanding our world-leading efforts to cut air pollution and protect public health. We're leading the charge to get dirty trucks and buses – the most polluting vehicles – off our streets, and other states and countries are lining up to follow our lead around the world."
In a short Tweet, he also added that "California leads the way once again. Time to stop playing small ball. Half of all heavy duty trucks sold in CA will be electric by 2035."
California leads the way once again.

Time to stop playing small ball. Half of all heavy duty trucks sold in CA will be electric by 2035. https://t.co/jrPBzmJSHC

— Gavin Newsom (@GavinNewsom) March 31, 2023
50% ZEV heavy duty truck sales by 2035
Due to the Clean Air Act allowing California's regulations to pre-empt looser federal regulations, the EPA allowed the new regulations to take hold in California and the other states on Friday.
"Under the Clean Air Act, California has longstanding authority to address pollution from cars and trucks. Today's announcement allows the state to take additional steps in reducing their transportation emissions through these new regulatory actions," noted EPA Administrator Michael S. Regan in a statement.
Environmental groups, as well as many electric vehicle advocates and manufacturers, praised the new regulations, noting that they would help significantly reduce carbon emissions and reduce noise, amongst other benefits.
"Trucks are huge polluters, and this kind of rule helps so much," explained Tina Cross, an environmental consultant, to the Globe on Friday. "California already put a hard date on new cars sales having to be all electric. It's about time they do it with trucks and big rigs."
However, many in the trucking industry and automotive experts also noted that the dates California put up may not be possible, and that gas and diesel powered vehicles still hold many advantages over electric vehicles.
"We remain concerned that limiting manufacturers' lead time to produce compliant vehicles will present significant challenges," said Truck and Engine Manufacturers Association president Jed Mandel in a statement. "Adequate lead time, regulatory stability, and the necessary zero-emission recharging and refueling infrastructure are imperative for manufacturers to develop, build, and sell the customer-acceptable, effective products capable of meeting the California Air Resources Board's zero-emission vehicle sales mandates."
Michigan-based Automotive consumer liaison Dan Holmgren added that "No one is really against the switch-over from gas to electric per-say. They just want electric vehicles to be as good or better than gas or diesel vehicles. We're getting there, but a big thing is battery charging times. It can take hours for a charge right now, and for big trucks and truckers who rely on quick refilling stops, this is a big issue.
"Granted, we're rapidly solving that problem, as new batteries and new technology are cutting down on recharge times a lot. And other big issues, like reliability and the ability to be a rugged and powerful as non-ZEV counterparts, are also being improved. But we likely won't reach that point in 12 years where everyone is convinced of this fully. Trucking companies may not see it as economical either. It should really be a partial phase-in, or maybe a period of hybrid crossover to help prepare companies. Public perception is also another hurdle, and all it takes is one big new ZEV problem, like something that causes deaths, to make people turn away. We're in uncharted waters here."
Other states are expected to consider falling under California's new regulations soon.

Latest posts by Evan Symon
(see all)