Exclusive: Location of Ron DeSantis Sacramento Breakfast Fundraiser Revealed
Host 'committee' short on prominent names
By Ken Kurson, June 17, 2023 9:12 pm
California Republicans have been wondering where presidential candidate Ron DeSantis would host his fundraiser ever since the visit was announced late last month. Now we know—and it's a bit of an eyebrow raiser.
The California Globe is exclusively reporting that the Florida governor will be holding his "roundtable breakfast" on Monday morning at the Del Paso Country Club. While the Del Paso is perfectly lovely, an event of this kind, in which guests are being asked to pony up $3300 each, is typically held in the more intimate setting of the private home of a prominent Republican.
What's more, max-out events are nearly always hosted by large committees of bold-faced political names. Getting one's name on the invitation is part of the reward for putting the arm on one's wealthy friends. In this case, however, there's only one heavy hitter named on the invitation—host Steve Eggert, the founder of the real estate development company Anton DevCo and a board member at Stanford's Hoover Institution.
These are swell credentials, but hardly the murderer's row of Republican bigs one would expect to see atop an invitation of a candidate who has been positioned as the favorite of the donor class.
An invitation to an October 2021 event in Sacramento aimed at re-taking the majority in the House, for example, featured the Eggerts alongside political black belt Jeff Randle, Sacramento Republic FC chairman Kevin Nagle, Kings minority owner Phil Oates and other GOP bigs.
The fact that the Eggerts are hosting this event solo, and doing so at a club rather than their home, has raised eyebrows among California GOP donors. One mentioned to California Globe, "They asked everyone to put their name to this and no one would. Of all the local GOP fundraisers, all refused to put their name to it or host it at their homes." It's unclear whether the "they" who did the asking refers to the DeSantis campaign or to the Eggerts. On Saturday evening, California Globe emailed Mr. Eggert for comment and will update this story with his response if he chooses to send one.
Ron DeSantis has been publicly feuding with Gavin Newsom as the two big-state governors jockey to be seen as leaders of their respective parties. Their policies during the pandemic couldn't have contrasted more sharply, with California featuring some of the strictest vaccine and mask mandates and longest lasting shutdowns while Florida featured a much less restrictive regime. A major study in The Lancet found that Florida actually performed better than California and many other states, when adjusting for age and other health characteristics.
More recently, the governors have come to social media blows over Florida financing flights that delivered several planeloads of migrants from Texas to Sacramento.
.@RonDeSantis you small, pathetic man.

This isn't Martha's Vineyard.

Kidnapping charges?

Read the following. https://t.co/kvuxe8Fb6F pic.twitter.com/KyE1lJiIYo

— Gavin Newsom (@GavinNewsom) June 5, 2023
Newsom bitterly tweeted at his Florida rival, calling DeSantis a "small, pathetic man" and suggesting that the flights may amount to "kidnapping." Officials in Florida fired back that, "Suddenly, when Florida sends illegal aliens to a sanctuary city, it's false imprisonment and kidnapping." DeSantis has made border security a central issue of his campaign.
It's unclear whether the unusual setting for the event and lonely host committee indicate a lack of enthusiasm for the candidate in California. According to an Emerson College /Inside California Politics poll released last week, DeSantis was in second place among California Republicans, trailing former President Trump 69% to 24%.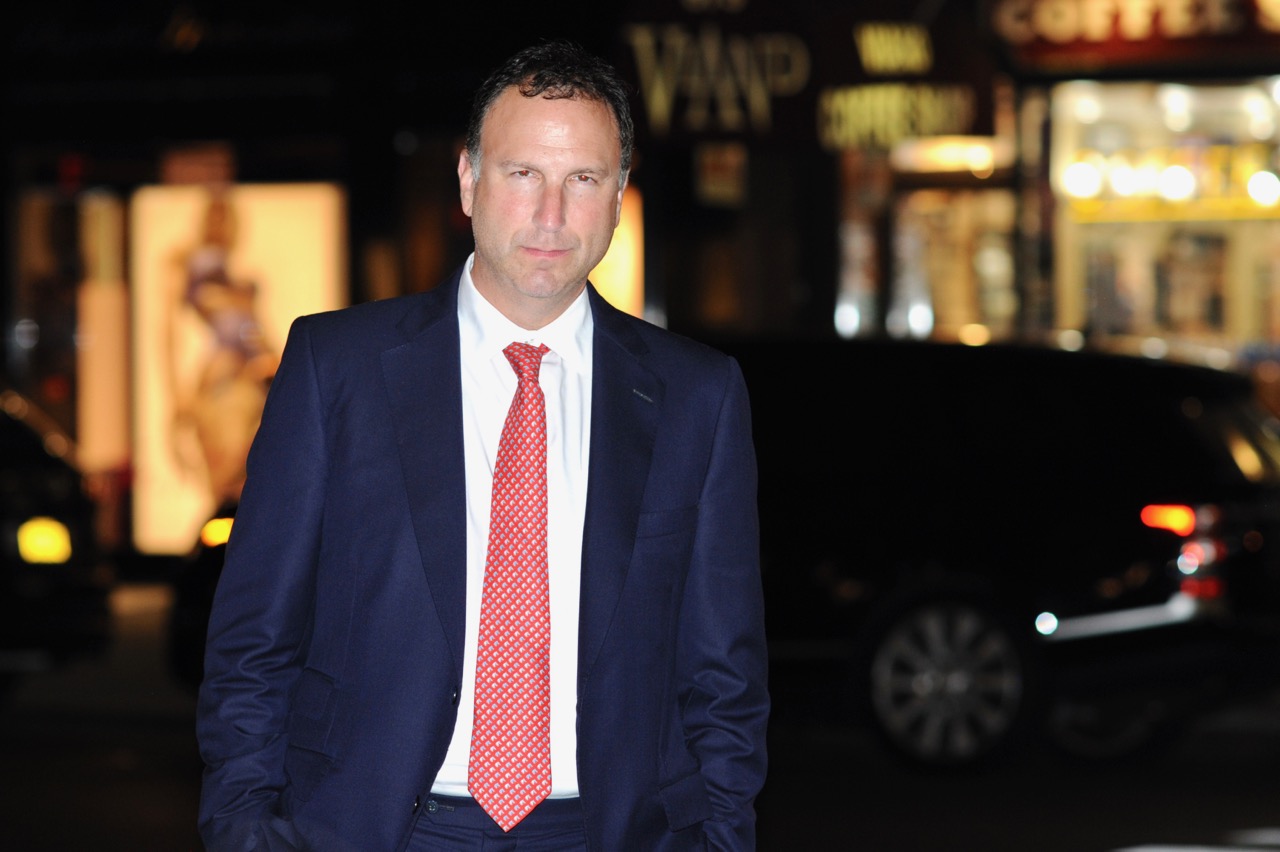 Latest posts by Ken Kurson
(see all)