Governor Newsom Signs Bill Banning Facial Recognition Technology In Police Body Cameras
AB 1215 will be in force for three years, pending further legislation
By Evan Symon, October 9, 2019 8:53 pm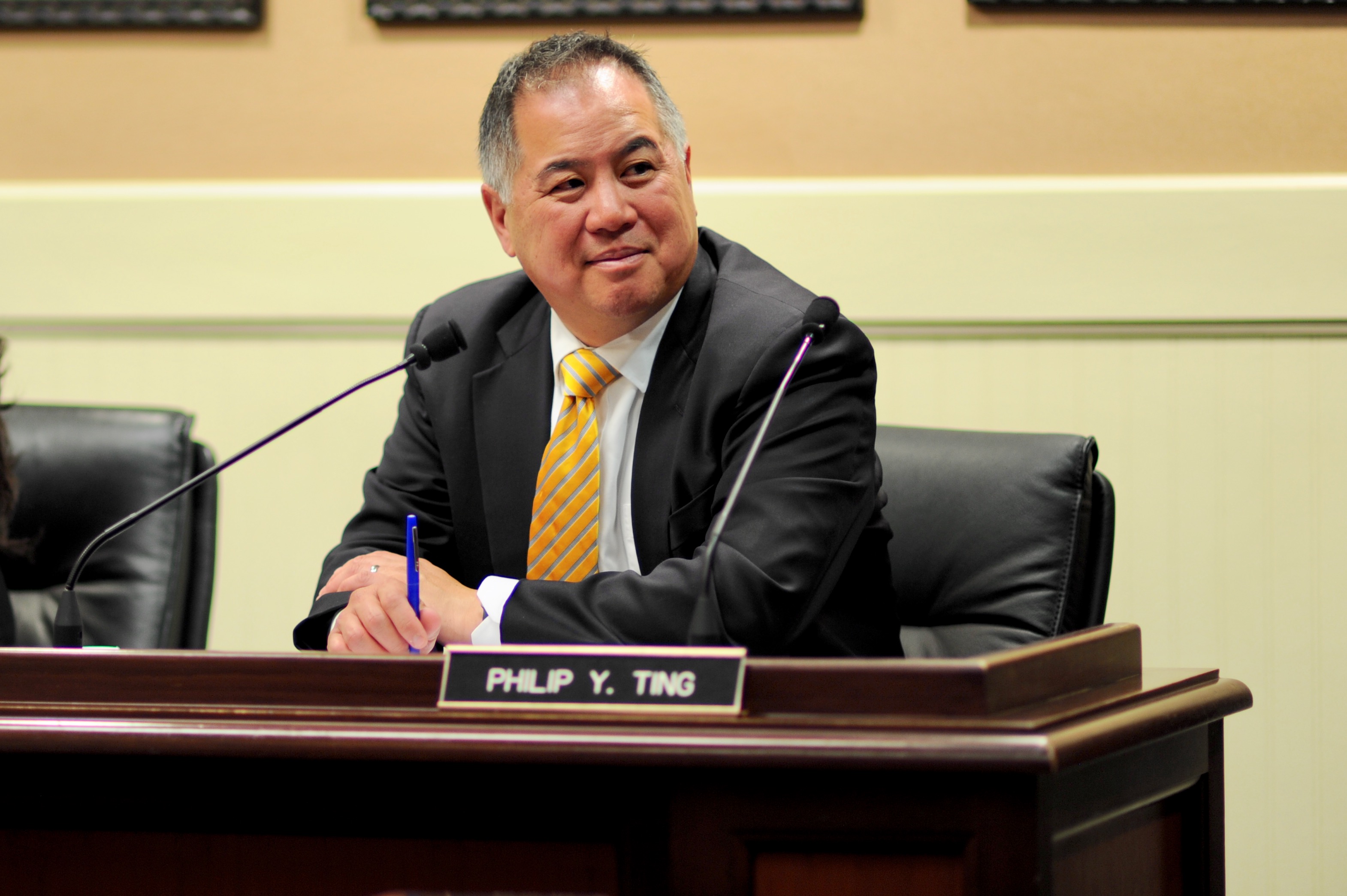 A new law that will halt all facial recognition software from being used in police body cameras was signed by Governor Gavin Newsom Monday.
AB 1215 specifically prohibits "a law enforcement agency or law enforcement officer from installing, activating, or using any biometric surveillance system." The ban will be in place for three years, and is designed to give companies more time for companies to perfect the technology so that innocent people aren't falsely recognized by faulty recognition programs.
The bill was introduced by Assemblyman Phil Ting (D-San Francisco) who has been against facial recognition programs, as many such programs have given a large percentage of false matches, thus arresting innocent people. A program demonstrated at the State Capitol earlier this year matched Assemblyman Ting and 25 other Assembly members with mugshots from a database of known criminals, cementing many lawmakers' opinions on the technology.
"The Governor signed my bill, AB 1215, which bans CA law enforcement from using facial recognition tech in body cameras for 3 years," said Assemblyman Ting in a social media post. "It's not ready for prime time, as it falsely matches innocent people with mugshots, including me."
"Without my bill, facial recognition technology essentially turns body cameras into a 24-hour surveillance tool, giving law enforcement the ability to track our every movement," added Ting. " Let's not become a police state and keep body cameras as they were originally intended – to provide police accountability and transparency."
Also known as the Body Camera Accountability Act, AB 1215 was split among party lines during voting in both the Senate and the Assembly. 
Democrats and citizens organizations, as well as rights organizations such as the ACLU supported the bill, with most agreeing that the technology isn't accurate yet and is not ready to be used among law enforcement. Republicans, police organizations, and civilian anti-crime groups denounced the signing, saying that it blocks a potentially useful tool for law enforcement and that it could set a precedent for other technology in the future.
The Globe reached out for comment from many organizations opposed to the new law but did not receive any comment back.
The signing of AB 1215 makes California the third state in the country to ban facial recognition programs in police body cameras following New Hampshire and Oregon.

Latest posts by Evan Symon
(see all)