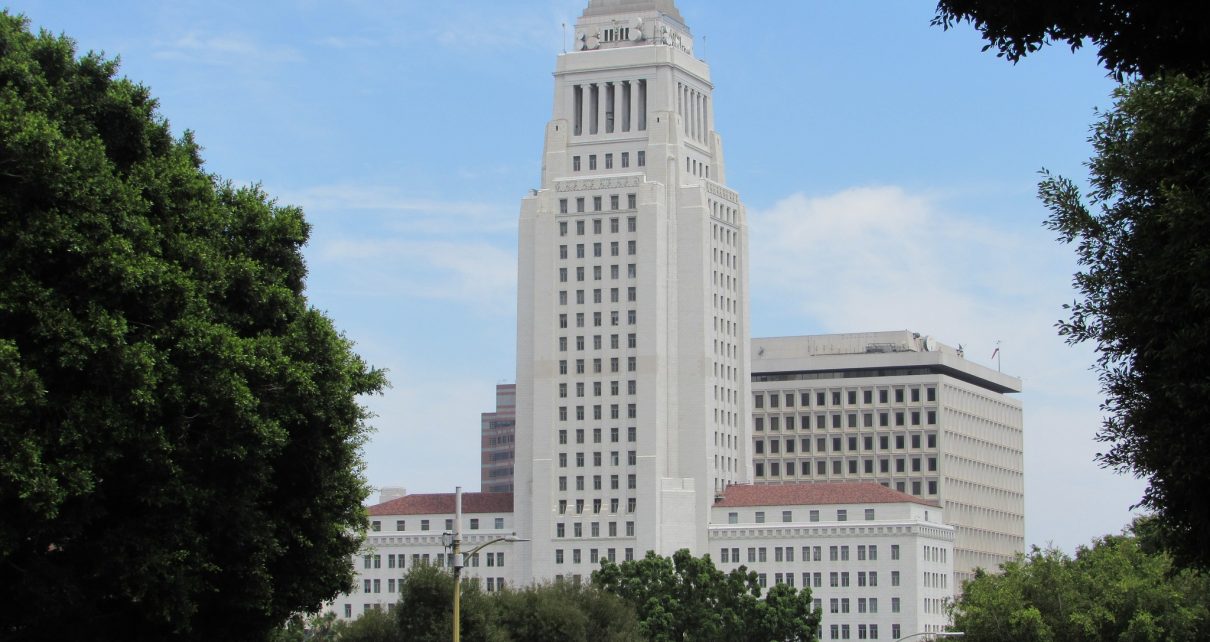 LA City Council Votes Unanimously To Investigate Texas' Migrant Busing Program
In June the LA City Council voted to strengthen their sanctuary city policies
By Evan Symon, August 31, 2023 12:04 pm
The Los Angeles City Council voted on Wednesday to investigate the state of Texas for sending buses of migrants to LA over the last several months. They also plan to find out if the city can sue the State of Texas and Texas Governor Greg Abbott.
The Texas-to-LA migrant busing controversy dates back to June 2023. While California had already experienced some Central American migrants being sent from Texas in months prior, most notably from a state of Florida-backed program that flew migrants into Sacramento earlier this year, the state largely was spared of the busing programs that have sent tens of thousands of migrants to cities such as New York, Chicago, Washington, and Philadelphia. Governor Abbott, facing a major migrant crisis at Texas border towns, has taken advantage of cities that have declared themselves sanctuary cities across the country and sent migrants there to relieve cities in his own state since last year.
"Until the President and his Administration step up and fulfill their constitutional duty to secure the border, the State of Texas will continue busing migrants to self-declared sanctuary cities like Denver to provide much-needed relief to our small border towns," said Governor Abbott earlier this year.
In June, the LA City Council voted to strengthen their sanctuary city policies, with city personnel, resources, and city databases being barred from usage by immigration authorities. While the ordinance has yet to go through a final vote, the June vote was enough for Governor Abbott to add Los Angeles to the list of cities where Texas buses could go. Since June 9th, 11 buses from Texas have arrived in LA so far. This has included one bus that was sent while Tropical Storm Hilary was hitting the city, as well as another pulling into Union Station on Wednesday during the City Council meeting.
Faced with the possibility of even more buses coming in similar to the levels seen in New York and other cities, the Los Angeles City Council voted unanimously 13-0 on Wednesday for the city to investigate and look into what legal action could be taken against Texas, Abbott, and any others involved in the busing incidents. The City Attorney would also look into if additional crimes, such as human trafficking, kidnapping, and other crimes were committed as a result of the busing program. In addition, the Council also approved another resolution asking LA County District Attorney George Gascon, California Attorney General Rob Bonta, and US Attorney General Merrick Garland to look into similar crimes.
"These motions are about investigating whether Gov. Greg Abbott committed kidnapping, human trafficking or any other crimes when he sent vulnerable families on a 23-hour bus ride with little or no food or water," said Councilman Hugo Soto-Martinez.
Today, City Council passed motions to investigate whether or not the governor of Texas committed kidnapping, trafficking, or any other crimes when he sent vulnerable families on 23 hour bus rides with little to no food or water.

His callous actions demand full accountability. pic.twitter.com/1suKqcHZeV

— Hugo Soto-Martínez (@HugoForCD13) August 31, 2023
Following the vote, City Attorney Hydee Feldstein added that "Governor Abbott should be ashamed of himself for playing politics with the lives of vulnerable migrant families. I am deeply offended by his inhumane actions and am eager to investigate this further."
Abbott Fires Back
In response, Governor Abbott's office fired back at LA later on Wednesday. In a statement, Abbott spokesman Andrew Mahaleris said that all migrants on the buses had willingly chosen to go to LA, signed a voluntary consent waiver in several languages, and were given ample food and water.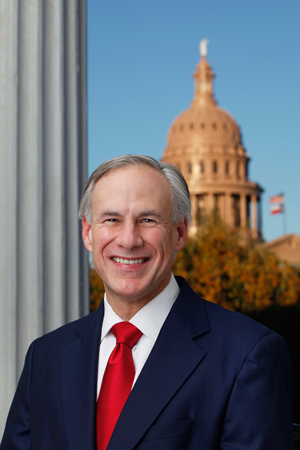 "The LA City Council members are complete hypocrites," said Mahaleris. "In June, they unanimously voted to become a sanctuary city, welcoming migrants to the city."
Experts told the Globe on Thursday that LA would likely have a hard time getting Texas to stop the busing program, as similar attempts elsewhere have gone nowhere.
"Oh, New York tried," said immigration attorney Mark Salazar. "They tried, but when that didn't go anywhere, they actually sued several nearby counties for putting bans in place on New York busing people there. Philadelphia had a child get hydration on one of the buses and they missed an excellent chance to investigate. Government agencies are investigating a Chicago migrant bus where a 3-year-old died on it earlier this month, but the city didn't really get them to do it, as it was a death and was looked into naturally. LA is the first city to really start to go after this. Unlike the others, they can claim they already get a fair share from border crossings. Plus they have a City Council and legal team willing to go after Abbott."
"When it comes down to it, people who risked a lot to come to the US are now caught up in political wrangling. Texas is mad because the U.S. isn't doing anything to stem this tide, and other cities don't want the problems they have. This is a problem with no quick fix, and you get each side. People don't want to have a major flux of migrants because of all the problems it brings. You've seen pictures of El Paso and McAllen having people sleep on the sidewalks. But you also feel for them too because they just want a better life and came to the US to get that. What is clear is that the federal government is not doing enough. People in LA and Texas can both, and have, agreed on that."
Investigations are expected to be carried out soon.

Latest posts by Evan Symon
(see all)