Ling Ling Chang and Josh Newman Win in the 29th District Senate Battle
Chang and Newman will face each other in a rematch of the contentious 2016 Senate election
By Evan Symon, March 4, 2020 1:36 pm
Senator Ling Ling Chang (R-Diamond Bar) and former Democratic Senator Josh Newman held off the other Democratic challenger, former Cerritos Joseph Cho, in a close 29th Senate district race on Tuesday.
A decisive primary in Orange County
Chang ended up with 49.3% of the vote, Newman with 32.7%, and Cho in third with 18%. While Chang did have the majority, now that there is one candidate from each party heading into the general, the Democratic votes may be more combined, leaving Chang's 49.3% in the Primary a little under where it needs to be for a November victory. Her post-election reaction made it clear of the work needed to be done in the coming months.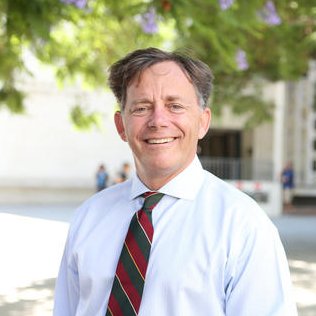 "I'm grateful for the support, but the fight doesn't stop here," said Chang on her Twitter page. "There's more work to be done. We must rein in & hold the supermajority in Sacramento accountable. In Nov, we will win because we're offering Californians real solutions to homelessness, affordability, & public safety."
Meanwhile, Newman and his supporters have looked positively on his strong second-place showing.
"I think he can win now," said Linda Valvano, a Newman supporter in Fullerton. "He came back from so much, including a recall, and is now getting a second chance. Everyone for Newman can't let up until November, but I think he can win."
Recalls and broken supermajorities
All three candidates came in with something to prove on Tuesday's election. Senator Chang entered the 2020 election coming off a 2016 loss against Newman for the same office, as well as a 2018 special election win over Cho following Newman's recall. Chang and the GOP also want to stop the blue wave in Orange County. Newman has faced a lot of pushback in the two years since his recall in 2018 over his gas tax vote and now must contend with a former rival who has become the incumbent. And Cho had to run against his biggest Democratic rival in Newman and his biggest Republican rival in Chang, who had cost him a Senate seat in 2018. On top of this, both Democrats want a little revenge on Chang for destroying the Democratic supermajority in the Senate due to her 2018 win.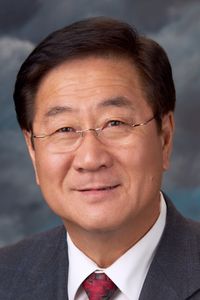 "They were all rivals last night," explained political consultant Anne Thompson. "They had all faced each other, beaten each other, and lost to each other. There was no love-loss."
"And now it gets interesting. We have a rematch of the 2016 election. Josh Newman won against Ling Ling Chang then by less than 3,000 votes. It was less than a percentage point of a difference. Then he was recalled and Chang beat Cho by five figures, and that was with a strong Republican challenger coming in third in '18. Now Newman enters having been recalled, and Chang comes in after a successful couple of years. The question becomes 'Will Newman's past hurt him in 2020?' It may give Chang a leg up with voters."
"Remember, the majority of voter put him in, and then the majority of voters took him out."
"Newman and Chang both really want this seat, because they have both had it and see it as rightfully theirs. Democrats see Chang as the one who destroyed the supermajority and Republicans see Newman as a disgraced recallee. The saga is nowhere near over."
Former Senator Newman and Senator Chang will face each other again in 8 months in the general election.

Latest posts by Evan Symon
(see all)