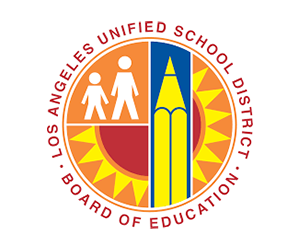 Los Angeles Unified School Board Mandates Vaccinations For All Students 12 and Up
'A lot of parents and groups against the mandates will do everything they can to stop them'
By Evan Symon, September 10, 2021 2:30 am
The Los Angeles Unified School Board approved a mandate that requires all students in the district ages 12 and up to be vaccinated against COVID-19 during a special meeting on Thursday.
The mandate, which was proposed last month following an increase in COVID-19 delta variant cases in LA, a rise in COVID rates amongst children, and a similar mandate being enacted in neighboring Culver City, is now the largest of it's kind among school systems in the nation. The new mandate also comes less than a month after the California Department of Public Health (CDPH) announced mandatory vaccinations for all school teachers and staff in the state.
According to the mandate, which affects more than 600,000 school children and teenagers in Los Angeles public schools, included an estimate 80,000 eligible students currently not vaccinated, all students ages 12 and up must get their first COVID-19 vaccine doses by November 21st, and their second doses by December 19th. Students in extracurricular activities, namely athletics, have earlier dose deadlines of October 3rd and October 31st for first and second doses respectively. In total, all teachers and staff must be completely vaccinated by October 15th, a students in extra circulars must be vaccinated by October 31st, and all students need to be vaccinated completely by the time the second semester starts on January 12, 2022.
Students with qualified and approved exemptions would not need to vaccinate. Although the Board did not name what those are specifically, based on other mandates, they are likely for medical and religious reasons. Students turning 12 must also get their first vaccination dose within 30 days of their birthday, and their second within 8 weeks of their birthday.
The mandate did not say what would happen to students who don't get vaccinated by January, with a final decision on that likely to be made in the following months, with remote classes for the non-vaccinated being the most likely outcome.
Board members, who voted on the mandate by a vote of 7-0 with one not voting, expressed the need for vaccinations because of the growing danger of COVID-19 being spread and contracted by children. Many also stressed that this was not an issue of individual rights, but on health and protecting students from the virus.
Board members defend decision, opponents likely to challenge mandate in courts soon
"This is a tough decision," said LA School Board Member Monica Garcia on Thursday. "This action is not about violating anybody's rights. This action is about doing our jobs and providing the best and safest education possible. LAUSD is leading because we must."
"Polio was ravaging Los Angeles when I was growing up," added Board Member Jackie Goldberg. "And you know what stopped it? Vaccinating everybody. I see this as a community necessity to protect the children under 12 who cannot be vaccinated. It is our moral, ethical, political, religious – pick a word – it is our responsibility to protect those children."
The Board received numerous criticisms from the public of the mandate, including it being more of a family or personal decision rather than one made by the state or school board.  Others also expressed concern at how well the vaccinations would work, especially since those 15 and under have not received FDA approved vaccinations yet.
"It's crazy," said Ana Renteria, a parent organization leader at a local school in Los Angeles to the Globe on Friday. "They are using insulting reasons and trying trying to do everything they can for us to do this. But these are not their kids. They are our kids. Everything else they say doesn't matter. We see all the facts of it, but many of us still feel like it's better for our kids to not get vaccinated."
Legal experts note that many lawsuits will likely happen, with many expected to be filed within the next few weeks.
"They are going to try and temporarily stop the mandate by court order first," lawyer Anthony Molina explained to the Globe on Thursday. "You know, can't enact it when it's being fought in the court. Then they are going to challenge the LAUSD on every point they can plausibly argue. And with COVID-19 still being low-risk for children and mandates nationwide being argued on various parts of the Constitution, it's something we will be seeing. A lot of parents and groups against the mandates will do everything they can to stop them."
The new vaccination mandate is currently in affect in Los Angeles following the vote on Thursday. Lawsuits challenging the mandate are expected soon.

Latest posts by Evan Symon
(see all)