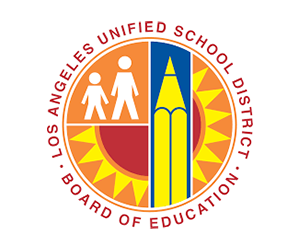 Los Angeles Teachers Union Calls For Mandatory Student COVID Vaccinations
LAUSD would become second school district in state to have mandatory student COVID-19 vaccinations
By Evan Symon, August 31, 2021 3:43 pm
United Teachers Los Angeles (UTLA), the teachers union of Los Angeles City Schools, announced Monday they are demanding that the Los Angeles Unified School District (LAUSD) implement mandatory vaccinations for all students who are eligible to receive it.
The mandate, as well other demands, were a part of a proposal by the union called "counterproposal #2" to the school district. (Document below)
According to the proposal, UTLA wants students to receive full vaccination by all students no less than 12 weeks following their 12th birthday in which they become eligible. Only students with medical or religious exemptions would be allowed to stay in class without receiving a vaccine.
In addition, if one person, staff or student, in any Kindergarten through sixth grade class tests positive for the virus, the entire class would be quarantined.
"This is a prudent and necessary safety measure in view of the recent number of positive tests at several schools, the outbreak reported at Grant Elementary, and the fact that students under 12 can't be vaccinated yet," the UTLA said in an email. They also specifically noted that the student mandate would helps schools come better in line with the current teacher/staff-only mandate that was passed earlier this month.
Currently, UTLA and the LAUSD are locked in negotiations over what new COVID-19 safety and quarantine measures should be applied district wide. Currently, bother sides are still deciding whether cameras should be installed to allow students with COVID to attend via Zoom. Due to the surge of the Delta variant, more students have had to stay at home, with the district rethinking what scale Zoom classes should be implemented.
Possible mandatory vaccinations for LA students 12 and up
Currently, teachers still teach classes using Zoom when an entire class is in COVID-19 isolation. In mixed at-home, in-class classes a teacher still needs to provide online instruction, even if the teacher is also quarantined.
"Students and families need clear expectations and support for learning at home while they're asked to isolate or quarantine," explained LAUSD Interim Superintendent Megan Reilly in a statement. "This plan serves as an interim guide for educators and supporting students during this difficult and unique time."
However, the Delta variant surge, the recent FDA approval of the Pfizer vaccine, and the bordering Culver City school district implementing mandatory vaccinations for students and staff less than two weeks ago helped push the union to ask for a more far-reaching mandatory student vaccination demand.
"Push comes to shove here," said "Alice" a LAUSD teacher on Tuesday to the Globe. "We're seeing a lot of students testing positive and having to stay home. Other kids are literally giving them COVID. It's not worth the risk. They need to be vaccinated like everyone else if we even have a shot at reigning this in."
Parents and students had a more mixed reaction to the mandatory vaccination demand on Tuesday.
"This is not right," explained Heather Connors, a school parent group leader in Los Angeles. "Medical vaccinations are one thing, as those have doctor backed approval and have had a track record for decades. There's some anti-vaxxer parents I've met in several schools, but generally vaccines are still accepted."
"What is turning us off to this one is that this is the school telling us to. A union telling us to. Not a doctor or medical association. But a school. Right now it's only proposed, and to be fair, many school aged kids between 12 and 18 have already been vaccinated. But that doesn't seem to be enough. They want to force our kids to do this. It just isn't right. People who aren't parents don't understand."
Negotiations are expected to continue this week. It is currently unknown if the new vaccine mandate proposal will passed.
UTLA_Reopener_Bargaining_Proposal_2_8_26_21_003_


Latest posts by Evan Symon
(see all)