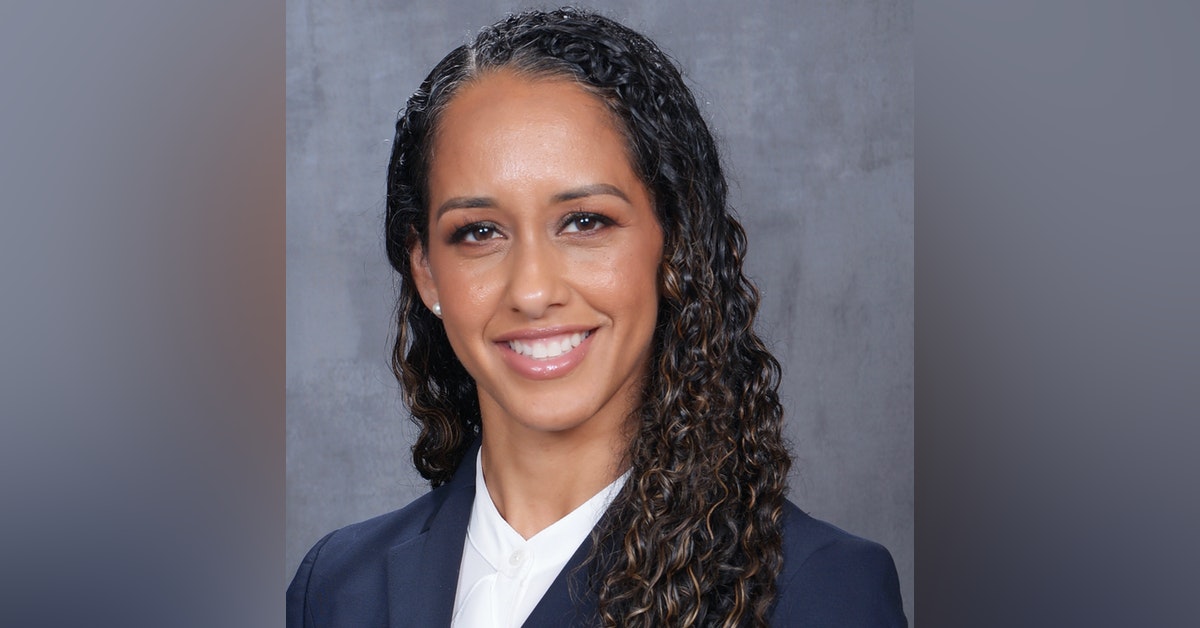 Mayor London Breed Announces of Brooke Jenkins as San Francisco District Attorney
Former prosecutor to replace recalled San Francisco DA Chesa Boudin until January 2023
By Evan Symon, July 8, 2022 2:30 am
San Francisco Mayor London Breed selected former SF assistant DA Brooke Jenkins, a noted critic of recalled DA Chesa Boudin, as the next District Attorney of San Francisco on Thursday.
Jenkins, a black/Latina UC Berkeley graduate with a law degree from the University of Chicago, is only 40 years old, making her only slightly older than Boudin when he was elected in as DA in 2020. Following graduation from Chicago in 2006, Jenkins took up various legal posts in Atlanta, Indianapolis, and San Jose, including being the Assistant Director of Enforcement for the NCAA from 2009 to 2010. In 2014, she was hired by the San Francisco District Attorney's Office as a prosecutor in the homicide office, staying for seven years until last year.
Like many prosecutor's in the office, Jenkins grew disillusioned by Boudin's tenure, noting last month that his plea deals with criminals were often much lighter than they should have been, and that he failed to prosecute both criminals and members of law enforcement who had broken the law.
"When I meet Chesa supporters they often tell me that he is holding police accountable," tweeted Jenkins last month. "That's dead wrong. What cop has he successfully prosecuted and what police case has he filed that isn't riddled with claims of unethical conduct by his office. He's failing at this.
"Police accountability can't be political. It has to be based on law and done the right way. The case he took to trial ended in a not guilty verdict and was stained by scandal. That's not an accomplishment."
In October 2021, Jenkins, along with dozens of other prosecutors fed up with Boudin being soft on crime amid quickly growing crime rates in the city, resigned from her post and, despite leaning more progressive herself, became one of Boudin's harshest critics.
"He is failing to prioritize public safety," Jenkins said last month. "He has made political policy positions more important than what is necessary to protect the citizens of San Francisco. We are seeing lives actually be loss as a result of his failed policies."
"Much of the issue with Chesa that I see is that refusal to change course, even when he sees policies aren't working. Even when the public is screaming out, 'Hey, we support reform, but this type of reform is not effective in balancing public safety.'"
Ultimately, Boudin was recalled last month with well over half the city wanting him removed from office. With Mayor Breed picking Jenkins on Thursday, Boudin will now leave office on Friday.
Brooke Jenkins tapped as next SF DA
In a press release on Thursday, Mayor Breed said, "After a long process, which included several meetings with community members, business owners, and attorneys, I am confident that there is no one better to serve as District Attorney than Brooke Jenkins. She is someone who has the necessary experience to lead this department and from personal experience, understands both sides of the criminal justice system. We have a lot of work to do to ensure that everyone feels safe in our city. I know that from day one, Brooke will make sure that not only people are held accountable for the crimes they commit, but will also continue to push forward our work to reform our criminal justice system."
Jenkins also released a statement, hinting heavily that she will undue many of Boudin's policies and bring back accountability and consequences.
"I am humbled and honored to serve as the next District Attorney of San Francisco," added Jenkins on Thursday. "As a career prosecutor, I will restore accountability and consequences to the criminal justice system in San Francisco because everyone in our city deserves to feel safe. I also know that holding offenders accountable does not preclude us from moving forward with implementing progressive reforms. As a Black and Latina woman, I have seen the imbalances and disproportionate impacts of our criminal justice firsthand. I have had family members on both sides of the courtroom. My family has seen and felt the impacts of police violence. The inequity in the criminal justice system is not theoretical to me—it is part of my lived experience. Working together, I know we can make San Francisco a stronger, safer, and more just place."
Political commentators noted that while Jenkins is still very progressive, she is not nearly as far left as Boudin, is willing to go after criminals once again, and wants to bring a balance of criminal prosecutions with progressive reforms.
"She isn't exactly the type of person Boudin opponents had in mind as a temporary replacement, but in the interim, she will do. That's the general feeling in San Francisco," explained  Bay Area political issue consultant Hannah Reed to the Globe. "She's removing those lighter sentences and is willing to go after more criminals who Boudin chose not to prosecute, so on that front, people should feel happy about that. She also wants greater police accountability, which is something most people agree on anyway and is kind of a bone to throw at progressives who wanted to keep Boudin in."
"The big question now comes to November. Will Jenkins run again if she can prove herself? Will someone else get in? Will Boudin run again like he has been threatening to do? This isn't over yet. We just reached the next chapter."
The San Francisco DA election is due to be held in November, with the winner to replace Jenkins as DA in January 2023.

Latest posts by Evan Symon
(see all)