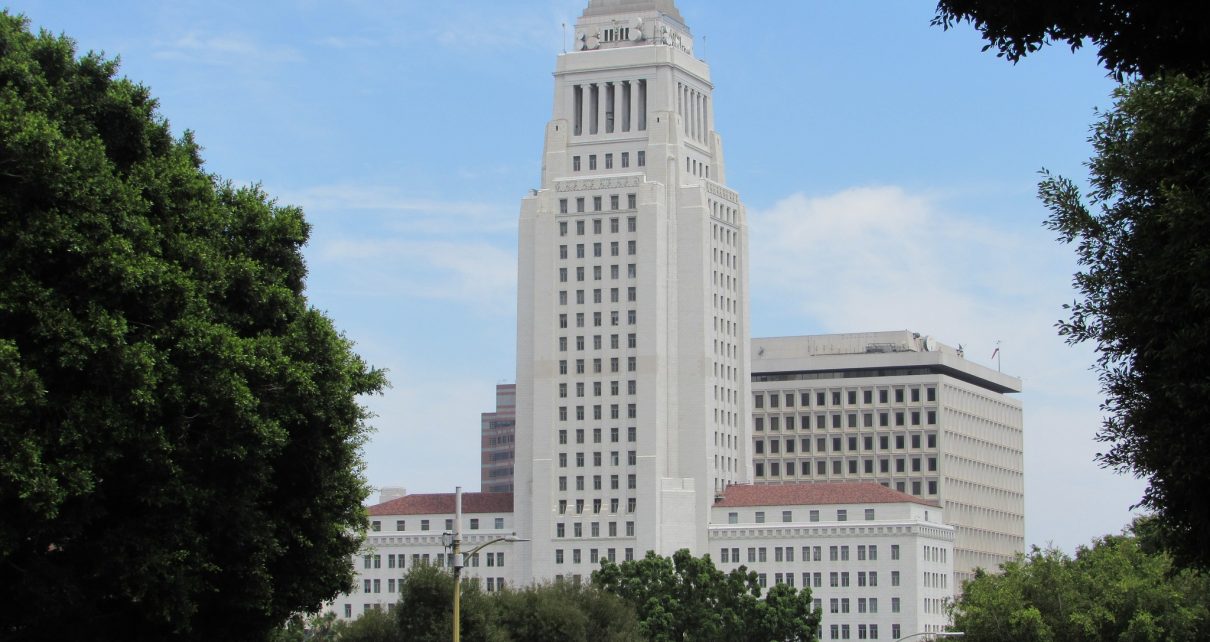 New Zero-Bail Policy Goes Into Effect In Los Angeles County
'People should face justice and be ensured they go to their court date'
By Evan Symon, October 2, 2023 4:33 pm
A new zero-bail system went into effect in Los Angeles County on Sunday, effectively ending cash bail for all misdemeanors and some non-violent felonies.
For several years, California and many counties have been in a constant back and forth over cash bail. A statewide ballot initiative over doing away with cash bail, Proposition 25, was voted against by 56% of voters in 2020. Despite this, lawmakers in Sacramento quickly hit back, putting in legislation such as SB 262 that set $0 bail for most offenses, going against the wishes of voters and being celebrated despite evidence showing that zero bail only brings in more crime. Many counties also went further, with Los Angeles County bringing back zero bail in May and announcing in July that a new zero bail policy would go into effect beginning on October 1st.
Lawsuits also entered the mix, with many pointing at the LA County holding facility and the deaths, suicides, and injuries that occur there when people cannot afford bail. The case itself even led to the injunction that brought back zero bail to the city and County.
According to the new bail rules, nearly all defendants will either be cited and released from jail, or freed without bail after their case is reviewed by a judge, with a court date to be determined later. Judges will also be available 24 hours a day and seven days a week to institute conditions of release, make case determinations, and literally decide if they are to go free that day. Felony cases will still require bail, as will some misdemeanor cases such as domestic battery, violation of a protective order, and stalking.
In the days leading up to the October 1st start date law enforcement officials and members of the Los Angeles County Board of Supervisors argued over the need of bail, with most Supervisors saying that the current system favors those with enough funds to get out of jail  and discriminating against those who don't, and law enforcement officials saying that both citizens and officers are demoralized by the zero bail practice and that it could encourage those released to commit more crimes.
"Our communities have not been shy about telling us how nervous they are about this change," explained LA County Sheriff Robert Luna to the Board of Supervisors last week. "Crime victims who see offenders immediately released from custody are left with little confidence in the criminal justice system. I understand the need to respect the constitutional rights of arrestees, but zero-bail can demoralize deputies and police officers who work hard to make arrests, only to watch the offender walk away with a citation as the victim looks on in disbelief."
Zero Bail in LA County
Supervisor Holly Mitchell subsequently countered: "The zero-bail system taking effect Sunday does not mean criminals are escaping punishment for their offenses. It's really dangerous for us to conflate bail with accountability. Bail means I have the resources to pay my way out of jail."
Reaction to the new system was mixed on Monday, with a clear divide coming down between those who say that the affordability of bail is restrictive and those who say that no bail could lead to even worse crime in the County as a result. Many DA's were also split on the decision, with neighboring Orange County DA Todd Spitzer in particular giving statistics from when bail was temporarily suspended for many crimes during the COVID-19 pandemic and how it led to triple the normal recidivism rate.
A controversial $0 bail policy went into effect in Los Angeles County yesterday, ending a policy of setting cash bail amounts for defendants commensurate with the severity of the crime they are accused of committing. pic.twitter.com/io2Wu3Q0Db

— OCDA Todd Spitzer (@OCDAToddSpitzer) October 2, 2023
"A controversial $0 bail policy went into effect in Los Angeles County yesterday, ending a policy of setting cash bail amounts for defendants commensurate with the severity of the crime they are accused of committing," said Spitzer in a tweet on Monday. "We already know what is going to happen – because we lived through $0 bail during the COVID-19 pandemic when the Judicial Council implemented Emergency Rule 4, setting $0 bail for all crimes committed across California except 13 categories of serious and violent crimes."
"The District Attorney's Office kept statistics in order to understand the impact of these court orders. Orange County inmates released early before serving their full sentence or on $0 bail went out and committed new crimes at rates at nearly triple normal recidivism rates: 44% for early release inmates and 38% for $0 bail defendants. A sample of their crimes: auto theft, burglary, robbery, assault, weapons, theft and narcotics. And a 23-year-old man who stabbed his 17-year-old ex-girlfriend four times, killing her. He had been released on $0 bail 3 ½ weeks earlier."
"These are not just new crimes. These are new victims. 2020 was not the time for social experiments like $0 bail. Neither is 2023."
National Republican Congressional Committee Spokesman Ben Petersen added, "This is the Democrats' Purge. Crime in Southern California will explode under Democrats' insane 'zero bail' system yet Will Rollins has stayed silent, signaling his tacit support for total lawlessness."
As of Monday afternoon, the new policy has been implemented with few problems in LA County, and is expected to continue barring lawsuits or a reversal of policy by the Board of Supervisors.
"It's clear that the Supervisors favor criminals over the average citizen," said Juan Garcia, a LA citizen who had been brutally attacked several years ago in a robbery. "It's not a cost thing. It's a human thing. It's that people should face justice and be ensured they go to their court date. But they just don't seem to care."

Latest posts by Evan Symon
(see all)