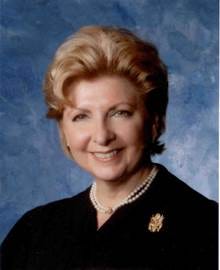 Pennsylvania U.S. District Court Orders California DOJ To Pay Pharmaceutical Lawyers $80,000 in Fines
'Incredible: State governments almost never get penalized for things like this'
By Evan Symon, December 30, 2021 3:53 pm
Federal District Judge Cynthia Rufe ordered the State of California to pay $80,000 in legal fees to Par Pharmaceutical on Wednesday over the state's continued refusal to hand over information and break discovery obligations in a case earlier this year at the United States District Court for Eastern Pennsylvania in Philadelphia.
The decision is a small part of the larger overall Generic Pharmaceuticals Pricing Antitrust Litigation case, where some pharmaceutical companies are alleged to have price-fixed some generic pharmaceuticals. During the case, the state of California repeatedly refused to give all information tied to the case, and has not met discovery obligations as a result.
Due to the state information not making it to the lawyers, Par Pharmaceutical lawyers asked the court on December 1st to award them $104,000 in legal fee penalties from the California Attorney General's office. Brian Gilmore, a Washington-based lawyer for Par, calculated the amount using his standard $850 per hour fee plus a 10% discount.
Last month, Judge Rufe that she "fully appreciates the special master's frustration with California's lax approach to discovery," but refused  to directly stop California from showing some of the evidence. The Par Pharmaceutical sanctions letter changed that, however, with the Judge finally giving most of the requested award to the lawyers.
"This is actually pretty incredible," Oakland-based lawyer Terrence Wick told the Globe Thursday. "State governments almost never get penalized for things like this. For Californians, I'd say this is important because it shows just how much the state can dig their heels in in issues or cases like this, and come out worse for wear because of it."
"$80 grand isn't a lot to a state like California. The bigger thing hurt is their pride. They tried to avoid a lot here, and they were caught up in fines because of it. They screwed up legally, didn't want to admit it or produce everything to make it right, and as a result, hurt themselves because of it. And that $80,000 isn't out of pocket. The state is paying that, so technically the taxpayers had to do that."
"Again, on the surface this all doesn't seem like a big deal. But take into account just how often this doesn't happen and  everything, and it actually is pretty important. It's a huge deal, anything antitrust is, and any blemish on it does not reflect well."
While lawyers for the state didn't respond on Thursday, they previously defended themselves by saying that the state was not hiding any evidence. "California had a good-faith belief that it had satisfied its obligations in responding to defendants' requests," said California Deputy Attorney General Michael Battaglia earlier this year.
The antitrust case, which involves California along with other states, is expected to continue in 2022.

Latest posts by Evan Symon
(see all)