Reed Hastings Gave Over $4 million to Calif Politics in First Quarter
Netflix CEO contributed huge sums to charter school PAC and state pols
By Ken Kurson, April 1, 2020 12:00 pm
Press play to hear a narrated version of this story, presented by AudioHopper.
With the world's population locked in its homes and can't-look-away productions like Tiger King (and my personal favorite The Valhalla Murders), Netflix is on something of a roll. Even after the worst quarter in the history of the Dow Jones Industrial Average, Netflix stock is only a few percent below its 52-week high and media giants who once ignored it are now rushing to catch up.
But Netflix viewership and stock price aren't the only eye-popping numbers associated with the company. CEO Reed Hastings has been on something of a California donation frenzy in the first quarter of 2020, doling out $4.1 million to state candidates and causes over the first three months of the year.
The largest donation was $3,807,200 to Charter Public Schools Political Action Committee. Charter schools have long been a passion for Hastings. He has occasionally endured criticism from fellow progressives who complain that some of that money winds up supporting pro-charter Republicans. Some in turn vote for restrictions on abortion and oppose other progressive priorities. Interestingly, on the same day Hastings sent that massive check to the California Charter Schools PAC, he sent an additional $7800 to them as well.
The other large check Hastings cut during his aggressive first quarter was for $200,000 for Yes on Prop 13. That's "Californians for Safe Schools and Healthy Learning," a bond raise looking for $15 million for repairs to the state's physical school buildings.
There were lots of more typical political donations to state candidates, as well, almost all for four figures. There was $3000 for Cecilia Aguiar-Curry for Assembly 2020, $1500 for Sen. Anthony Portantino, $6400 for Sen. Steven Glaser, $4700 for Sen. Susan Rubio, and many et al. A total of $69,300 wound up in the coffers of at least 22 different Assembly and Senate members/candidates. All went to Democrats.
Charter schools make for strange bedfellows
That's interesting because Hastings' central concern, charter schooling, remains a rare issue in American politics that does not yield a neat right-left divide. Strong progressives who are chiefly concerned with permanently failing urban schools have aligned with religious conservatives in opposing the strong grip that the teachers' unions have on public education funding in America. Hastings' donations tell that story in microcosm.
According to state records, the conservative Texas-based Wal-Mart heiress Alice Walton and her brother Jim Walton each gave the California Charter Schools PAC $325,000 just three days before Hastings' nearly $4 million donation. Two weeks later, Alice and Jim Walton each chipped in an additional $500,000.
Doris Fisher, the co-founder of The Gap, also ponied up big bucks. She gave $234,000 a week before the Hastings money arrived. Fisher, a trustee of Stanford and patron of SF MoMA, had been a major funder of Americans for Job Security, the dark money group that spent $15 million opposing President Obama in his 2012 re-election bid. Soon after his term ended, the Obamas signed a lucrative and high-profile deal to produce shows on Netflix, whose board of directors also includes Obama's former UN Ambassador Susan Rice.
With an estimated net worth of $4.2 billion, Hastings looks to be making good on his Giving Pledge commitment of nine figures to education. For political junkies, it's fascinating to see that a good chunk of that intention seems to be finding its way into the grubby paws of politicians.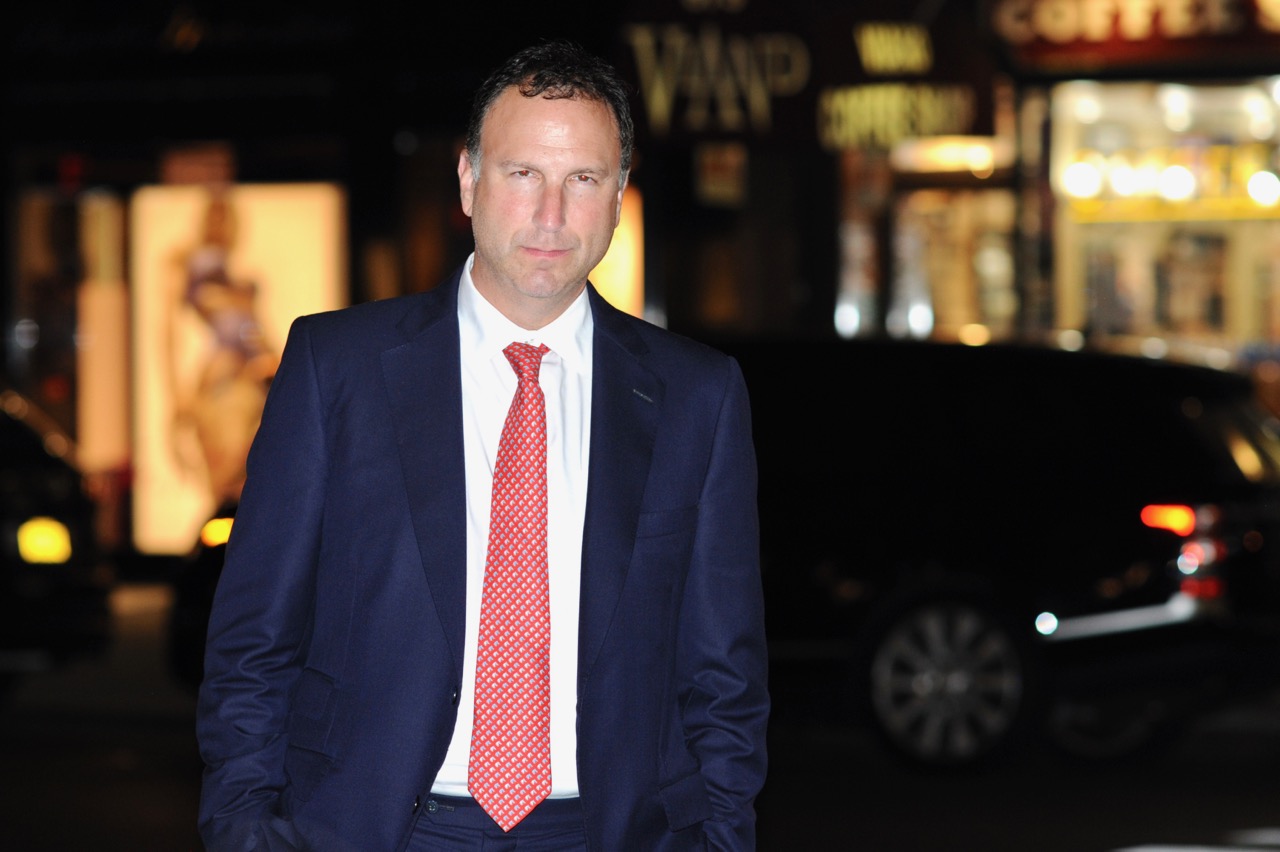 Latest posts by Ken Kurson
(see all)