Restoring Obamacare in California
And forgetting the 'widespread consumer misery' Covered California inflicted
By Lloyd Billingsley, June 11, 2019 2:44 pm
"On his first day in office, Gov. Gavin Newsom unveiled a sweeping health care plan that would prop up the Affordable Care Act, expand health care for undocumented immigrants and give the state new powers to negotiate drug prices."
That was Sophia Bollag of the Sacramento Bee, back on January 7. In May, as CBS News reported, "Gov. Gavin Newsom has launched a statewide tour to promote his health care proposals, which include requiring everyone to purchase health insurance and offering subsidies to families of four with incomes as high as $150,000 a year."
The governor's effort to revive Obamacare has bypassed some of the hardships Covered California, the state's wholly-owned subsidiary of the Affordable Care Act, inflicted on Californians. Those were charted by Emily Bazar of the Center for Health Reporting, in her "Ask Emily" series appearing in major newspapers across the state.
Covered California offers tax credits to those who enroll, but when those people reach 65 and go on Medicare they are no longer eligible for the tax credits. Trouble is, they find it practically impossible to cancel their Covered California plan and therefore get hammered with penalties. Bazar recommended declining some or all of the tax credits, increasing the amount of taxes withheld from paychecks, boosting quarterly tax estimates, and having medical procedures done quickly, before Covered California can cancel. Do all that, Bazar wrote, "and keep your fingers crossed."
In her column, "Five Ways to Reduce Your Obamacare Sticker Shock," Bazar warned that "minimizing damage won't be painless." If Californians opt for a bronze plan, "be sure you can afford the high out-of-pocket costs that come with it." If Californians don't like their Obamacare plan and don't want to keep it, Bazar recalled Obamacare's punitive side. Next year, the basic penalty for not having health insurance will be "$695 per adult (half of that for kids) or 2.5 percent of your adjusted household income, whichever is greater," and that "means a lot of money."
In another report, Bazar explained, "between October 2015 and May of this year, about 2,000 pregnant women were automatically dropped from their Covered California plans and placed into Medi-Cal, even though they had the right to stay with the state insurance exchange. Some women lost their established doctors or missed prenatal appointments." This happened because, "the Covered California computer system wasn't programmed to give them the choice, and some pregnant women in that situation were moved immediately into Medi-Cal." And worse, "the fix comes nearly a year after the problem began," longer than the term of a pregnancy.
Covered California officials blamed problems on the $454 million computer system which, Bazar wrote, was "responsible for countless glitches and widespread consumer misery." So Covered California functioned as a kind of misery index for the Golden State, not exactly a ringing endorsement for its restoration.
Under Obamacare, which takes away choice, Californians don't get the health care they want, only the health care the government wants them to have. That is also the case with "single-payer" systems, a euphemism for government monopoly health care.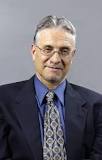 Latest posts by Lloyd Billingsley
(see all)