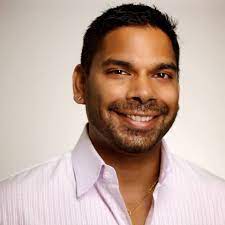 Revolution Prep Co-Founder Ramit Varma Enters LA Mayoral Race
Varma joins growing field of candidates less than 8 months before the primary election
By Evan Symon, October 28, 2021 5:04 pm
Encino Businessman and co-founder of the test preparation company Revolution Prep, Ramit Varma, announced his candidacy for the Mayor of Los Angeles on Wednesday at a special event at Banc of California Stadium.
Varma enters the race with no prior political experience. The Encino-based Indian-American Varma graduated from the University of Maryland in 1996 with an electrical engineering degree and later from UCLA in 2002 with an MBA. After working as a Citibank Manager and an analyst for Deloitte Consulting, Varma, along with Jake Neuberg, founded Revolution Prep, which quickly became one of the largest test prep companies in the U.S. In 2010, former LA Mayor Antonio Villaraigosa praised the firm for helping raise an inner city high school's SAT scores by an average of 230 points in only a year.
While Varma has avoided political runs over the last several decades, he has contributed to several political campaigns, including Democratic New York Congressional Candidate Dave Calone and Democratic Presidential candidate Hillary Clinton in 2016.
In front of the crowd at Banc of California Stadium on Wednesday, Varma said that his main priorities are ending homelessness in the city and to build more affordable housing. He directly criticized current Mayor Eric Garcetti for not building more affordable housing during his tenure, especially after the $1.2 billion Proposition HHH bond measure was passed 5 years ago by voters. He also noted other wasteful spending programs, such as the city spending money on "healing centers" rather than more traditional medical structures, and pledged at least $1 million of his own money to fund his campaign.
"We need a city of the future right now," said Varma on Wednesday. "We are losing the very things that made Los Angeles Los Angeles. The dream of being able to live in L.A. is increasingly out of reach. You can choose more of the same, or you can choose to reboot L.A."
Political experts noted on Thursday the uphill battle he faces winning the Mayoral race.
"Varma is coming in solely as a businessman with no political experience," Los Angeles issue advisor Ramon Martin explained to the Globe on Thursday. He's facing the current favorite candidate, long time Congresswoman Karen Bass, City Councilmen Kevin de Leon and Joe Buscaino, and City Attorney Mike Feuer. All of them have had elected positions and all have political organizations up and running, not to mention name recognition and main pockets of support going in without any campaigning."
A few other business leaders, like Jessica Lall and Mel Wilson, are also already in the race.
"Varma does come in with some education backing through his company, as well as some support from some Asian-American communities, but it's not a lot. It's not at the level of politically seasoned pros like Bass or de Leon. He'll really need to boost his profile over the next half-year to be a truly viable candidate. It's not impossible, but it will be tough."
Other potential candidates, such as billionaire real estate mogul Rick Caruso, former city Controller Wendy Greuel, former city Councilman and Assemblyman Paul Krekorian, and former Disney CEO Bob Iger are either currently or potentially mulling runs in 2022.
The Mayoral primary is due to be held in June of 2022, with the election happening that November alongside the Congressional mid-term races.

Latest posts by Evan Symon
(see all)