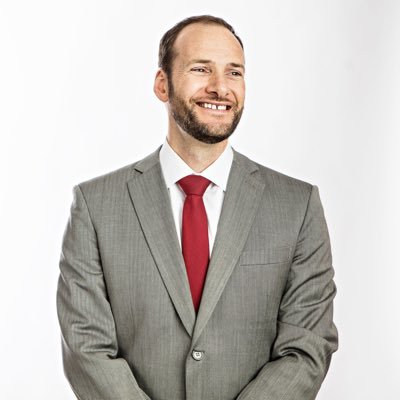 San Francisco DA Chesa Boudin Sues Three 'Ghost Gun' Manufacturers
Many crime advocates claim that Boudin is only trying to deflect crime blame away from himself with lawsuit
By Evan Symon, August 19, 2021 3:12 pm
San Francisco District Attorney Chesa Boudin filed a lawsuit against three "ghost gun" makers in the San Francisco Superior Court on Wednesday over their impact on crime in the city.
Ghost guns, which are unfinished firearms that can be built from different parts to allow buyers to get around background checks and trackable serial numbers, have previously been the target of many laws and lawsuits in California in recent years. In 2018, a new law came into effect that added new requirements on people who assembled their own guns but who did not have a firearm manufacturer's license. A follow-up law added the requirement that anyone building a homemade gun has to first receive a unique serial number from the California Department of Justice to apply to the gun. A much more broader law, passed in 2019 and currently set to take effect in July 2022, would require those who sell ghost gun parts to require background checks and other "red flag" hurdles first.
More recently, San Diego passed a law limiting ghost guns earlier this month while a ghost gun part redefinition bill is currently in the California state legislature. However, not every court has ruled in favor of ghost gun restrictions, with the San Francisco Appellate Court ruling in April that 3D ghost gun plans can go online without government approval.
Boudin's lawsuit, however, is taking a new approach. Rather than going after the weapons, the SF DA is going after the groups selling these weapons, blaming them for San Francisco's rapidly growing crime problem. More specifically, Boudin is working with the Giffords Law Center to Prevent Gun Violence to sue the three ghost gun companies – Blackhawk Manufacturing Group, GS Performance, and MDX Corp – and make the sale of gun parts illegal in California.
"Guns are flooding our streets. Enough is enough. We must take action," said Boudin at a press conference on Wednesday. "Today we take a bold step towards protecting San Franciscans by getting dangerous guns off the streets. Ghost guns are a massive problem in San Francisco. They are becoming increasingly involved in murders, attempted murders, and assaults with firearm. We know that the rise in gun violence is connected to the proliferation of, and easy access to, guns that are untraceable, guns that are easier to obtain by people who would be otherwise prohibited by law from getting them."
"They are three separate manufacturers that are flooding our streets with illegal firearms, with firearms that we know are being used to harm, to maim and to kill. They're harming our communities. They're taking innocent lives. They're putting law enforcement officers at risk. And it's an epidemic that we know is disproportionately impacting communities of color."
Community activists in San Francisco and gun control advocates, as well as some law enforcement groups, have given their support to Boudin's lawsuit, citing the rise of crime in the city.
"They've made it possible for anyone in the state to buy all the parts needed to build an untraceable firearm, no questions asked, and get it shipped in a convenient package with tools and instructions, like a piece of IKEA furniture," said Giffords Center lawyer Hannah Shearer on Wednesday.
Many blame Boudin himself for high crime rate in San Francisco
The three companies being sued, as well as many anti-crime advocacy groups and gun rights activists responded back to criticism on Wednesday and Thursday. The three companies pointed out that they are currently in full compliance with state and federal law. Adding to this, many anti-crime advocates in the city said that Boudin himself was just trying to deflect blame off himself with the lawsuit.
"You know who San Franciscans blame for the rise in crime? Boudin," said neighborhood crime watch coordinator Theresa Ali to the Globe on Thursday. "Everyone tries to paint San Francisco as just being all for these left causes, but it isn't always the case. I've marched with Black Lives Matter and protested against Trump. I thought he was a fascist. So it should be telling that a lot of people like me are not blaming these gun makers who are following the rules. We're against Boudin. A lot of us are against Boudin."
"And he knows this too. He barely fought off one recall attempt and is currently dealing with another. It's his policies, especially the ones that don't charge criminals with anything, that allow people to become more and more bold in their choice of crime. If they see they aren't going to jail, why stop? Ever since he became DA crime just went way up. Guns in the hands of criminals are bad, we're not arguing that. But the problem is stopping the criminals, not this."
"If you told me that five years ago I'd be on the same side of the NRA and would be trying to get rid of a liberal DA, I would have laughed in your face. But the reality here has just changed that much. Boudin is to blame, and this lawsuit is trying to deflect that."
Boudin's ghost gun lawsuit is expected to be heard in Superior Court soon.

Latest posts by Evan Symon
(see all)