SD City Councilwoman Steppe Leads Special Election For County Supervisor
Sup. Nathan Fletcher's abrupt resignation opened a seat
By Evan Symon, August 16, 2023 12:08 pm
San Diego City Councilwoman Monica Montgomery Steppe pulled out to an early lead in the San Diego County Board of Supervisors 4th District Special election following the vote on Tuesday, with the with the overall election neither being called for a winner or for a two candidates to face each other in a November runoff election as of Wednesday.
The special election was a result of the infamous scandal and resignation of former Supervisor Nathan Fletcher earlier this year. At the beginning of the year, Fletcher was one of the most powerful Board members, and was actively running for a state Senate seat. However, things quickly collapsed in late March. Fletcher suddenly bowed out of the Senate race due to claims of PTSD and left the state for treatment on March 26th. Many political commentators were shocked and confused at the sudden departure, but within 48 hours, the real reason was known.
On the 28th, a former San Diego Metropolitan Transit System (MTS) employee, Grecia Figueroa, sued Fletcher over alleged sexual harassment and retaliation, in the form of her losing her job. Fletcher quickly admitted to the affair, with the Supervisor sending out several tweets and support statements from his wife, California Labor Federation head Lorena Gonzalez, as damage control to keep his seat. But as more details of the suit became known, including explicit texts made by Fletcher, public pressure became overwhelming. On March 30th, he resigned, leaving behind a crucial, and now open, Supervisors seat.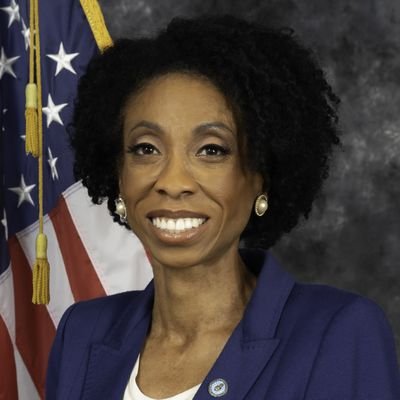 "The strain on my wife and family over this past week has been immense and unbearable," Fletcher tweeted earlier this year. "A combination of my personal mistakes plus false accusations has created a burden that my family shouldn't have to bear. I will be resigning from the Board of Supervisors, effective at the end of my medical leave. I will focus solely on getting healthy and being a good husband, father and friend. My decision today is solely based on what is best for my family."
The San Diego Board of Supervisors subsequently set up a special election to replace Fletcher, shaking up several 2024 elections in the County due to candidates being attracted to the much closer and less hectic August 2023 date. Democratic San Diego City Councilwoman Monica Montgomery Steppe, Republican public investigator and nonprofit Reopen San Diego founder Amy Reichert, Democratic nonprofit Vet Voice Foundation CEO Janessa Goldbeck, and Republican public speaker for disabled veterans Paul McQuigg became the top four candidates in the race.
Based largely on prior elected experience, Steppe pulled ahead early in polls. Throughout the summer, she consistently held nearly double the numbers that the next two candidates, Reichert and Goldbeck, received. Being in a Democratic leaning district and name recognition also helped Steppe pull away in the last few months. Steppe did face some public scorn over accusations of her supporting police defunding, but the issue ended up barely denting her support.
"People want a balance — 99% of people acknowledge we absolutely need law enforcement, and many acknowledge that people protecting and serving have a lot of responsibilities and they don't need to do everything," said Steppe last month.
The SD Board of Supervisors Special Election
This led to the election in San Diego on Tuesday. While the results are far from final with many votes still coming in and being counted, the San Diego County Registrar of Voters released early results on Tuesday night. Nearly 79,000 ballots have been counted already, with Steppe receiving 32,114 of them for 40.6% of the vote. Reichert is currently in second with 22,924 votes, or 29%, with Golbeck close behind at 25.3%, tallying a total of 20,011 votes. McQuigg is a distant fourth with only 5% of the vote.
According to County rules, a candidate needs to get at least 50% of the vote outright to win the seat. If no candidate gets that amount, a second election is to be held. Should no candidate in the Supervisors race get 50%, the top two candidates will go into a runoff election this November.
The top candidates remained optimistic  following the election, with Steppe saying Tuesday night, "I know that this race has to be certified in 10 days and we'll have a clear direction where we want to go at that time, but we're going to enjoy being in first place right now. Housing and homelessness. That's my number one priority working on the most."
Reichert also remained positive Tuesday night, adding, "People are already treating me as if I'm their Supervisor. People have been reaching out to me and asking for help."
For those in San Diego County, the winner of the race has broader implications. Many are viewing the special election as a something of a preview to local races next year. Experts also noted that the winner of the 4th District will also tip the party balance for the Board of Supervisors, as it is currently split 2-2 between Democrats and Republicans.
"San Diego County has gone back and forth between Republicans and Democrats for years, and the Supervisors election is just the latest shift there," said San Diego pollster Carter Rodriguez to the Globe on Wednesday. "Fletcher, a Democrat, lost the seat, and there was suddenly a scramble for it. A lot of people expected that Steppe would get that 50%, but the party was split with Goldbeck doing pretty well and the GOP having a decent candidate. It just shows how this isn't really over and that we are all but certain to see a runoff from this."
The San Diego County Registrar of Voters is due to release the next round of results on Thursday.

Latest posts by Evan Symon
(see all)