Senator Jeff Stone Resigns To Take Position At The U.S. Department Of Labor
Stone's appointment by President Trump triggers a special election for next year
By Evan Symon, October 31, 2019 1:55 pm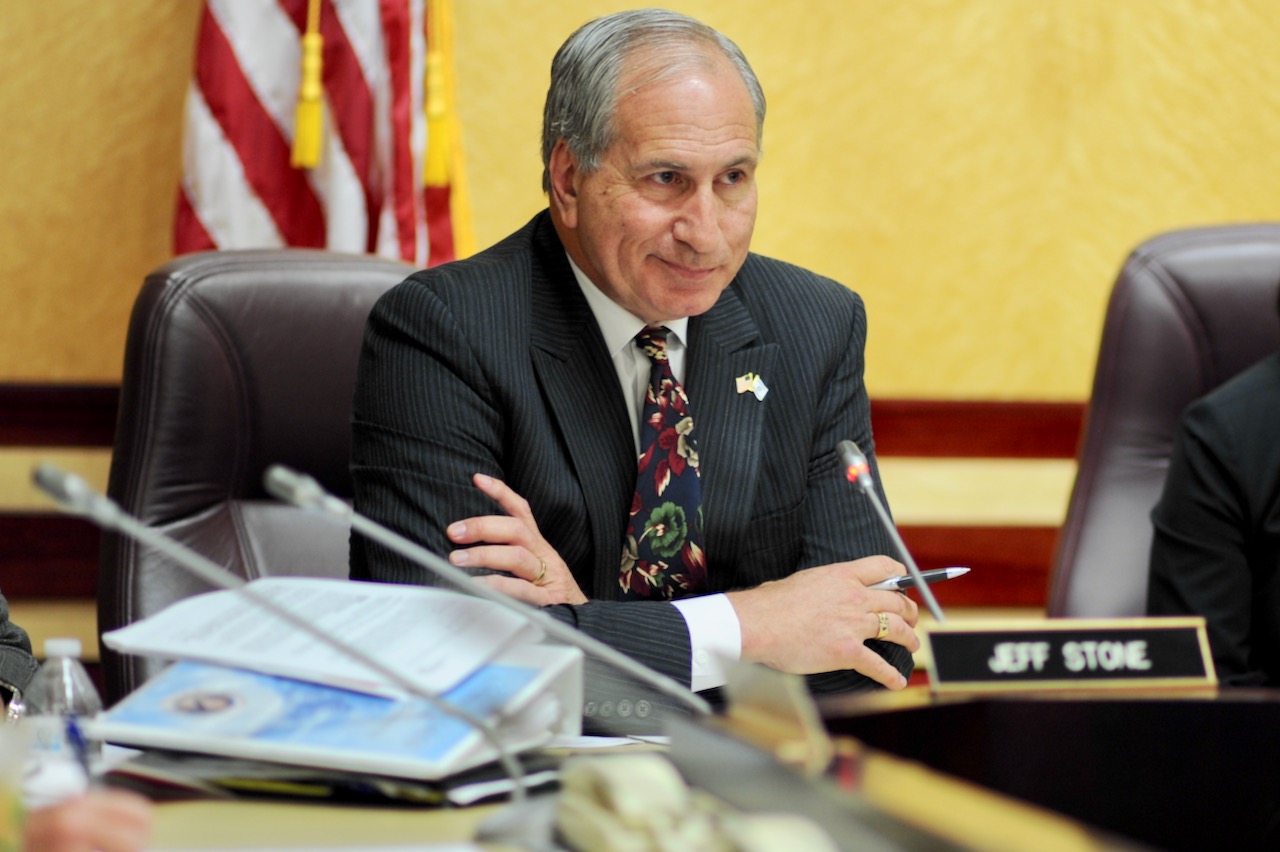 Senator Jeff Stone (R-La Quinta) announced his upcoming resignation on Wednesday after being appointed by President Donald Trump to a high ranking position at the Department of Labor.
Stone, who has been a state Senator since 2014, will be the new Western Regional Director of the Department of Labor, which covers the states of Alaska, Arizona, California, Hawaii, Idaho, Nevada, Oregon and Washington.
"I am deeply honored to be appointed by the President and look forward to continuing my public service in this new and exciting position," said Senator Stone in a statement. "The nation under President Trump is experiencing unprecedented economic growth that requires a highly trained and skilled workforce. I will always be grateful to the people of Riverside County for having granted me the opportunity to represent them and be a voice for our shared values."
Stone's colleagues supported the President's decision and said that he fit the position well.
"With his history of fighting for the little guy who desires worker freedom against big labor, this new opportunity is a great fit for Senator Stone," stated Senator Shannon Grove (R-Bakersfield). " He's a champion for small business and a strong economy as a means of lifting people out of poverty."
Stone's appointment and resignation has opened up the 28th Senate District, which covers a large part of Riverside County, for a special election. Governor Gavin Newsom will set the date for the special election soon, with a likely projected election day to occur by May of 2020 due to the new session starting in Sacramento.
While it is still too early for candidates to be announced, a likely Democratic challenger would be Joy Silver. Silver, a Palm Springs-based Consultant on Aging Issues and Housing who has already registered to run in the 2022 state Senate race, nearly won in the 2018 state Senate election against Stone. She was only 10,000 votes shy in a narrow 51.6% to 48.4% race.
On the Republican side, Assemblywoman Melissa Melendez (R-Lake Elisnore) heavily hinted on Twitter that she will run in the special election. While not yet official, her status as one of the top Republicans in office in the Senate district and her record of beating Democratic opponents by at least 20% in every Assembly election would make her a strong contender for the open seat.
Congrats to my friend Senator Jeff Stone, who took an appointment to serve as the Western Regional Director of the United States Department of Labor. Guess we're going to have to fill that open seat…more on that a bit later. MM

— Melissa Melendez (@asmMelendez) October 30, 2019
With Democrats and Republicans having virtually the same amount of registered voters in the district, the race is expected to be close.
Stone will resign from the California Senate on Friday and is expected to start his new Department of Labor position in Washington later in November.

Latest posts by Evan Symon
(see all)