The Slaughter Over Juneteenth Weekend
This is the recipe for anarchy, and with anarchy comes violence
By Michael Rushford, June 21, 2023 3:57 pm
As many Americans celebrated the end of slavery over the weekend leading up to June 19, called Juneteenth, dozens of people were wounded or murdered in violent attacks across the country. The Associated Press reports on over 103 shootings in mostly major urban centers causing twelve deaths. An exception was the apparently targeted murders of four people in an apartment in the small town of Kellogg, Idaho. A 31-year-old suspect is in police custody.   There were over 60 shootings in Chicago alone, with four fatalities. Twenty-three of the victims were shot at a Sunday morning Juneteenth celebration. Twelve teenagers were shot with one fatality at a party in St. Louis Saturday night. Another Saturday night shooting at a Washington state campground left two people injured and two dead.
In Pennsylvania one police officer died and another was wounded by a suspect that attacked a state police barracks. In Philadelphia five people were shot Saturday night, apparently by the same suspect. One of the victims is in critical condition. Violence in the Los Angeles suburb of Carson resulted in eight people shot at a Saturday evening pool party.  Two are in critical condition. In Baltimore six people were shot Friday night. All are expected to survive. In San Francisco six people were injured in a high speed car-to-car shootout in streets around Fisherman's Wharf.  The victims included two girls aged 10 and 16 who were knocked off bicycles by one of the speed cars.
The AP story notes that researchers disagree over the cause of the increased violence with some blaming the availability of firearms, while others suggest a backing off by police and fewer prosecutions. Those last two suggestions are probably the most likely contributors.
With the exception of Idaho, all of the states covered in this story are governed by progressive democrats, who have labeled police as racists and supported policies that have reduced or eliminated consequences for many crimes. Democrat-controlled cities in Republican run states such as Nashville, Houston and Austin are also suffering from increased violent crime.  Reduced policing, prosecutions and punishment are major factors in these cities.
But another major contributor has been the persistent assault on the cultural norms associated with America. For decades, socialists who now call themselves progressives have relentlessly attacked religion, the nuclear family, masculinity, femininity, meritocracy, science, white people, law enforcement, mathematics, classical music and literature. With the full cooperation of the dominant media, progressives have pulled the Democrat Party into advocating for abolishment of parts of the Constitution, sexualizing children, and celebrating perversion. As a result, large segments of the U.S. population believe things that are absolutely false. Free speech and the open exchange of ideas are dead at our universities, in the popular culture and much of public discourse. Perhaps a quarter of the last two generations of Americans are faithless, suffer from depression, believe that they are oppressed and have little or no hope for the future. Charles Manson's dream of sparking a race war appears to be the goal of progressives, who insist that everyone's identity be defined by their race, to which they have recently added sex and sexual preference.
As Congresswoman Maxine Walters so eloquently put it during the Trump Presidency, "if you see anybody from that Cabinet in a restaurant, in a department store, at a gasoline station, you get out, and you create a crowd. And you push back on them. And you tell them they're not welcome anymore, anywhere." If you are not in her tribe you should be attacked.
This is the recipe for anarchy, and with anarchy comes violence.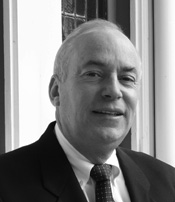 Latest posts by Michael Rushford
(see all)