Governor Newsom's Approval No Longer Needed on PG&E Settlements
PG&E removes provision requiring Governor's signature in hopes of reaching a faster settlement with wildfire victims
By Evan Symon, December 17, 2019 5:21 pm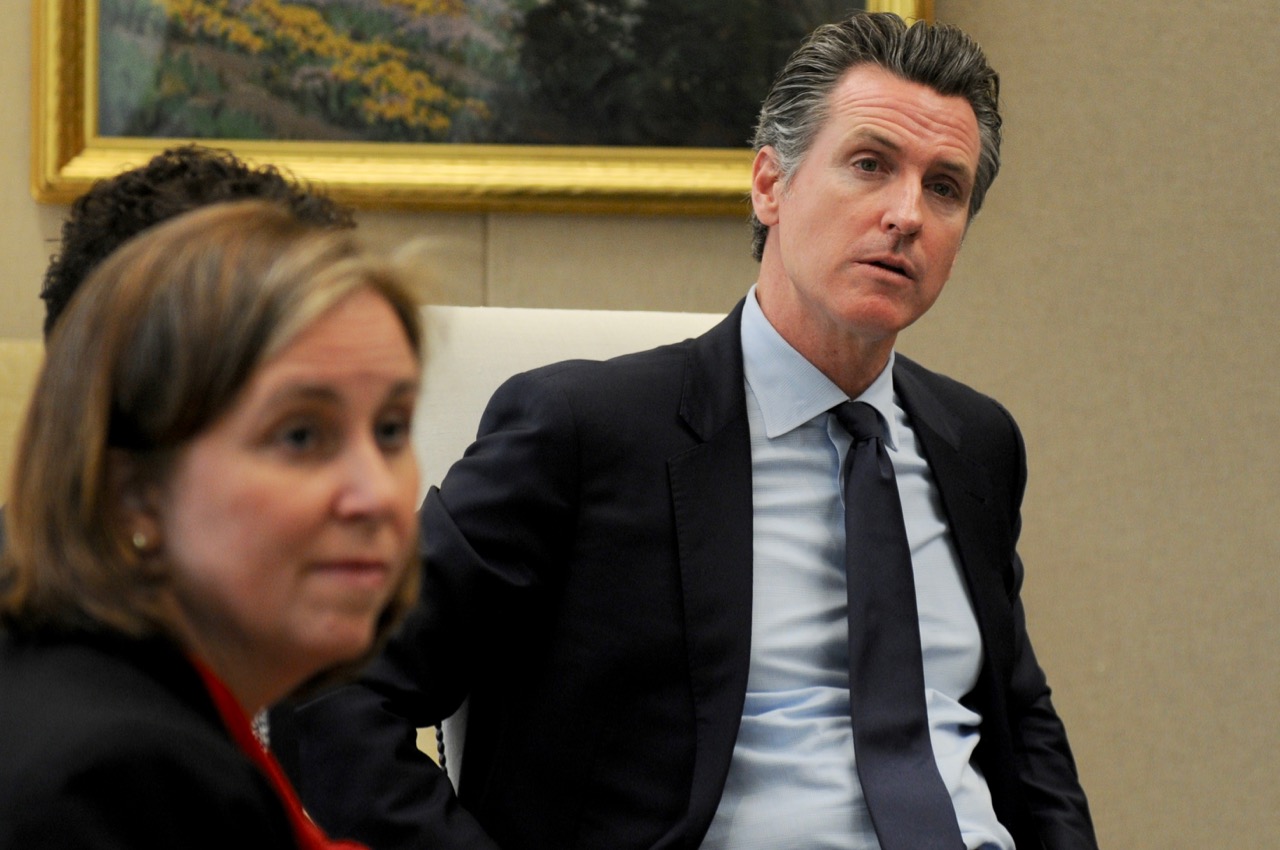 PG&E removed a provision requiring the Governor to approve all settlements with wildfire victims on Monday.
Meeting with wildfire victim representatives on Monday to come up with an agreeable settlement amount, both sides agreed to not allow the Governor to have a say in approving an agreement after Governor Gavin Newsom rejected a $13.5 billion settlement amount on Friday.
For PG&E, removing the Governor from negotiations will give the company breathing room in finding a way to both restructure the company and pay out settlements to victims of wildfires accidentally caused by the company. Most notably this includes the 2018 Camp Fire which killed dozens in and around the town of Paradise.
PG&E hopes to come to an agreement over this issue soon, as they want to come out of bankruptcy as soon as possible and avoid a possible state takeover next year.
Meanwhile Governor Newsom has said that PG&E's reorganization doesn't comply with state law. According to Governor Newsom, PG&E has a "responsibility to immediately develop a feasible plan" and has so far failed to come up with one. Before being blocked out of the process on Monday, Governor Newsom had asked for the next version to have a new board as well as a better financing structure.
"The wildfire victims are on PG&E's side on this one," said former environmental lobbyist Margaret Horner. "Both sides want to move on. It makes Gavin [Newsom] look bad, which a month ago, would have been nearly impossible, at least in regards with the PG&E fiasco.
By side-stepping him, the victims move on, and PG&E gets one huge step closer to getting out of bankruptcy. Gavin [Newsom] really wants to stop future blackouts and not let another PG&E wildfire to start, but he wants it largely on his terms."
The governor's office and government employees appointed by the Governor will still have a lot of say with other aspects of PG&E's emergence from bankruptcy, especially the crucial restructuring plans.
"He does still play a major role," explained Horner. "They got a victory today, but there's still the war to worry about. And Gavin [Newsom] can still bring parts of this to a dead halt. So both sides really need to come together in San Francisco in the coming months to get an agreement that makes everyone happy."
The victim settlements will face a hearing in bankruptcy court later this week. PG&E currently has until June to emerge from bankruptcy. If they do not they stand to lose state funding that pays fire costs and also risk a state takeover.

Latest posts by Evan Symon
(see all)