Murder Victims' Families Duped by Gov. Newsom in Pre-Death Penalty Moratorium Meeting
Gut-wrenching interview with Marc Klaas, father of murdered 12-year-old, Polly Klaas
By Katy Grimes, March 27, 2019 3:38 pm
California Gov. Gavin Newsom announced March 13 that he is granting reprieves for all 737 death penalty murderers on California's death row, calling the death penalty "ineffective, irreversible and immoral." He then signed an executive order putting a moratorium on the executions of the inmates currently incarcerated in California's death row, sparing the lives of murderers and rapists. Twenty-four of those on death row have exhausted their appeals, and were eligible for execution under Newsom's administration.
Victims' Rights groups and families of murdered loved ones were livid, and said they felt victimized all over again.
Marc Klaas, the father of 12-year-old Polly Klaas, who was brutally raped and murdered in 1993 by Richard Allen Davis, said it was even worse than just re-victimization, in an interview and video with the California Senate Republican Caucus. Klaas said Gov. Gavin Newsom invited Klaas and six other families invested in victims rights to the Capitol to discuss creating some kind of balance for crime victims. But, Klaas said one hour into the meeting, the governor duped all of them when he shockingly announced that he was going to declare a moratorium on the death penalty.
"I had no idea that was coming," Klaas said. "That came out of nowhere."
Klaas said the only reason he and the other families were in the meeting with Newsom "was so he could say I told them before I made the announcement."
"Did I feel like I was being victimized again? Are you kidding me?" Klaas said. "After spending 25 years with the expectation that the sentence would finally be carried out on Polly's killer, to have the governor kind of look me in the eye and say he was declaring a moratorium… I can't be the one to execute 700 people."
Klass said, "the death penalty is now all about Gavin Newsom and what a wonderful guy he is for sparing these poor men who just didn't get enough hugs from their moms and dads when they were little kids."
Polly Klaas was having a slumber party in 1993 at her Petaluma, Ca home, when a strange man holding a knife entered her bedroom, tied up all the girls and put pillow cases over their heads. The intruder then kidnapped Polly, raped her, killed her, and discarded her body off of the side of the freeway hidden under a piece of plywood. Her body was not found for two months.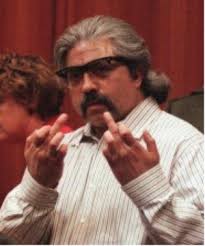 Californians have voted for the death penalty eleven times since 1972, including three times in the last seven years. In 2016 when Prop. 66 was passed to expedite the executions of the inmates currently sitting on death row, it was intended to be a remedy to the most heinous criminals sitting on death row for 30 years, with endless appeals delaying justice and costing taxpayers hundreds of millions – and to ensure no innocent person was executed. Opponents sued, taking the case to the California Supreme Court, which upheld voters' decision, but watered down a part of the initiative. The Court stated that provisions requiring the state to speed up the death penalty appeals process were directive, rather than mandatory.
You can watch the video interview of Marc Klaas on the Facebook page of the California Senate Republican Caucus.
Latest posts by Katy Grimes
(see all)