Superman(ager) Jon Liebman Joins National Archives Foundation
Brillstein CEO adds 'Save America' to task list that already includes names like Pitt and Diesel
By Ken Kurson, April 19, 2017 12:00 pm
Just in case it's not challenging enough to captain the careers of, say, Brad Pitt and Vin Diesel, talent manager Jon Liebman has added "saving American history" to his lengthening list of responsibilities.
Liebman, the CEO & Chairman of Hollywood's premier talent agency, Brillstein Entertainment Partners, has been elected to the board of the National Archives Foundation, according to board chairman A'Lelia Bundles.
The National Archives Foundation is a nonprofit that boosts the profile of the National Archives, with a goal of inspiring "a deeper appreciation of our country's heritage … and encourag[ing] citizen engagement in our democracy." In an era in which the new president is frequently criticized for his alleged lack of interest in history—the sainted David McCullough blasted Trump on public radio yesterday for the crime of not reading enough history books, presumably including McCullough's—the mission of "safeguarding and preserving the records of our Government, so people can discover, use, and learn from this documentary heritage" is more important than ever.
Liebman comes to the role with a strong attachment to history. He produced the HBO documentary In Memoriam: New York City 9/11/01, which won the 2003 Peabody Silver Baton Award for excellence in broadcast journalism. Before becoming a power player in Hollywood, Liebman got his start in New York City. As an Assistant US Attorney in the Southern District of New York, he served under future Mayor Rudy Giuliani. He went on to represent the Mayor in various phases of his career, including the mayor's No. 1 bestseller, Leadership (which I co-authored). When Giuliani ran for President, Liebman served as the California finance chair and assisted the mayor in raising money and attracting celebrity backers, including Brillstein-managed Adam Sandler, in a state that's not always friendly to Republicans.
Liebman told us, ""The amazing story of America is documented in the National Archives. The good, the bad and the ugly. It's all there. And I believe the foundation of our society rests on an authentic understanding of who we are now, how we got here, and where we may be going as a nation."
Also joining the board is Tom Wheeler, who had been the Chairman of the Federal Communications Commission (FCC) and a member of both the Cable Television Hall of Fame and The Wireless Hall of Fame, as well as the author of several well-regarded books about the Civil War. This is his second tour of duty for the Foundation Board.
The new role for Liebman comes as Brillstein Entertainment Partners is enjoying a rosy period. The firm's client Vin Diesel, handled by the firm's NYC based superstar Stacy O'Neil, is posting eye-popping numbers with xXx: Return of Xander Cage and The Fate of the Furious and other clients like Amy Adams and newly hot again Michelle Williams have prestige projects ready to go. Other clients include Forrest Whitaker, Bill Maher, Adam Sandler, Seth Meyers, Zach Galifianakis, and an array of writers and directors and digital stars such as Cameron Dallas and Plan B, the production company behind Moonlight, Twelve Years A Slave and World War Z (which starred Pitt; see how that works?).
Brillstein Entertainment Partners was founded by legendary comedy manager Bernie Brillstein, who partnered with Brad Grey (who left to head Paramount). In addition to managing talent, the firm  also produces for the big and small screens, often involving actors, directors and writers managed by the company. That includes two of the greatest shows ever (The Larry Sanders Show and The Sopranos) and movies like The Cable Guy and The Wedding Singer. Liebman told this reporter that the company is currently very excited about the shows it's got on cable, including Baskets on FX, @ Midnight on Comedy Central, "and a new late night series starring Jim Jefferies for Comedy Central."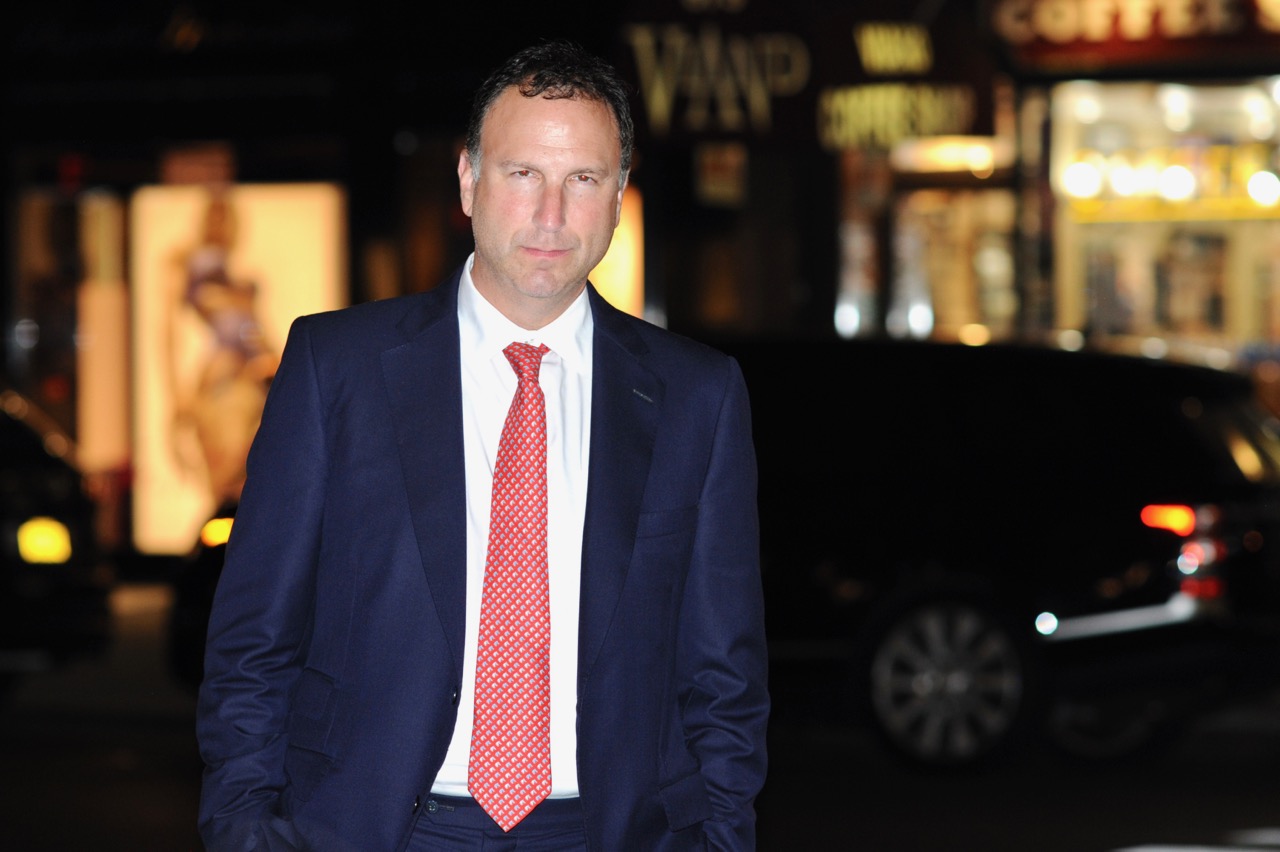 Latest posts by Ken Kurson
(see all)