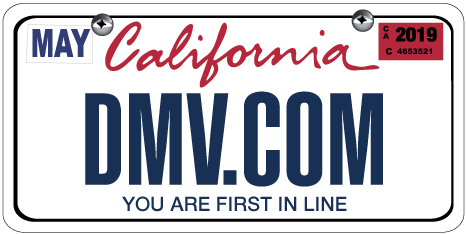 DMV Enables Massive Voter Fraud in the Golden State
Deliver more votes
By Lloyd Billingsley, January 9, 2019 6:00 pm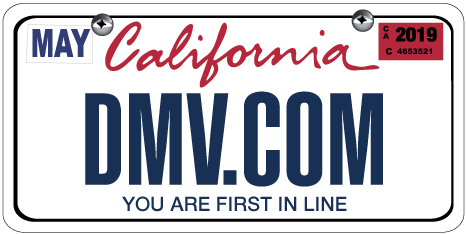 "California officials still can't say whether non-citizens voted in the June 2018 primary," Bryan Anderson wrote in the January 4, 2019, Sacramento Bee, "because a confusing government questionnaire about eligibility was created in a way that prevents a direct answer on citizenship."
In reality, California officials know full well how many non-citizens voted in June and November of 2018, and the ballpark figure of one million is probably low. California officials also know how many ineligible non-citizens voted in November 2016. After that election, in which Donald Trump defeated Hillary Clinton, and voters swept in a Republican Senate and House, California officials took to stonewalling.
California Secretary of State Alex Padilla refused to release any voter information to a federal voter-fraud probe that he claimed "has already inaccurately passed judgment that millions of Californians voted illegally." California's participation, Padilla said in a statement, "would only serve to legitimize the false and already debunked claims of massive voter fraud made by the president." Absent any data, Californians would have to take his word for it.
Back in 2015, Padilla told the Los Angeles Times, "At the latest, for the 2018 election cycle, I expect millions of new voters on the rolls in the state of California," with "new voters" code for ineligible voters. True to form, by March, 2018, more than one million "undocumented" immigrants received driver's licenses from the state Department of Motor Vehicles, which automatically registered them to vote under the "Motor Voter" program. Padilla said the DMV kept "firewalls" in place but didn't explain how they worked, or how many ineligible voters the firewalls had blocked.
Last September, the DMV sent out 23,000 "erroneous" voter registrations they blamed on "technical errors." Padilla proclaimed himself "extremely disappointed and deeply frustrated" but legitimate voters could believe he was delighted. The odds are strong that illegals made up most if not all of the newly registered voters but Padilla wasn't saying how many made it to the polls in November.
On election night, Republicans were heading for victories in California but three weeks later, Paul Ryan lamented, "we lost every close race," which "defies logic." Besides the DMV "new voters," this was the first year for California, "ballot harvesting," which empowers a third party to collect ballots and deliver them to election officials.
The more than 250,000 election day vote-by-mail drop-offs were also the result of ballot harvesting. And the Election Integrity Project California found discrepancies in the totals of poll and mail ballots cited by the state and four counties in southern California. Padilla told reporters "in California we believe in an inclusive and accessible democracy," and "provide voters as many opportunities as possible to cast their ballots."
These include "no-excuse vote by mail, automatic voter registration, same-day voter registration, and early voting." Padilla talked up the "accuracy and integrity of our elections" but as after 2016, Padilla wasn't about to allow any independent group to investigate the possibility of voter fraud.
During 2018, the dysfunctional DMV was forcing Californians to stand in line for more than six hours, and DMV employees were sleeping on the job for years on end. Complaints prompted politicians to demand an audit, but DMV boss Jean Shiomoto was opposed. Legislators not only backed off the audit but handed Shiomoto another $16 million. The problems got worse, prompting governor Jerry Brown to demand an audit, with a difference.
Brown did not deploy nonpartisan California state auditor Elaine Howle, the intrepid sleuth who uncovered UC president Janet Napolitano's secret slush fund of $175 million, despite Napolitano's efforts to obstruct the investigators. The agency for the DMV audit would be Jerry Brown's own department of finance, and the results would not be revealed until March, 2019, with the election long over and recurring governor Brown out of office.
The DMV got a budget increase and nobody was fired for sleeping on the job or keeping Californians waiting all day for simple transactions. Then in December, DMV boss Jean Shiomoto conveniently announced her retirement. Jim Patterson, Fresno Republican, told reporters, "If they are having trouble registering our cars, they have no business registering people to vote."
They did register voters, more than a million of them, but Alex Padilla won't say how many ineligibles voted and won't let anybody else have a look. In 2019, stories emerge about a "confusing questionnaire" on citizenship, an obvious diversion from what is not a new problem.
As a State Department investigation discovered, false-documented illegals have voted in local, state, and federal elections for decades. That may explain how a state that twice voted for Ronald Reagan and booted out three of Jerry Brown's state Supreme Court picks, including chief justice Rose Bird, became a Democrat stronghold.
Voting by non-citizens is a serious crime but "California officials" are refusing to enforce the law, protecting illegals, and blocking independent investigations of voter fraud. If legitimate citizens and legal immigrants believe they have been disenfranchised, it would be hard to blame them.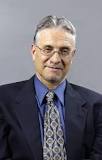 Latest posts by Lloyd Billingsley
(see all)