Lawsuit Targets Former CA Democrat Party Boss Eric Bauman
Staffer charges that Bauman forcibly sexually assaulted him
By Lloyd Billingsley, April 26, 2019 3:12 am
Democratic Party staffer William Floyd has filed a lawsuit charging that former California Democratic Party Chairman Eric Bauman "forcibly performed oral sex on him several times" Sophia Bollage of the Sacramento Bee reported Thursday.
According to the report, Floyd, 28, is suing the 59-year-old Bauman, the state Democrat Party and the Los Angeles Democrat Party for alleging "sexual harassment, assault, battery, negligence and civil rights violations." 
At a Los Angeles County Democrat Party meeting, Floyd contends, he fell asleep in a hotel room and when he woke up, Bauman was performing oral sex on him. Bauman forced Floyd to submit to oral sex two other times, the suit contends, and Bauman once told Floyd "if you cross me, I will break you."
The New York-born Bauman, who trained as a nurse, organized gay voters during the 1990s and in 2000 took command of the Democrat Party in Los Angeles County, the Sacramento Bee reported. Bauman also served as a staffer for Gov. Gray Davis and for Assembly Speakers John Pérez and Toni Atkins, and served as Deputy Insurance Commissioner under then-Insurance Commissioner John Garamendi. 
According to a Fox News report by Andrew O'Reilly, "Multiple staffers said that Bauman, the party's first openly gay chairman, would often make sexual comments to men and women at work." Bauman told one woman he wanted to have sex with her and "suggested she would have been a gay man in a previous life." Such incidents were so common that staffers arranged for their own transportation to avoid being on the same bus with Bauman.
Last November, Bauman resigned as chair of the California Democratic Party, as Alexei Koseff of the Sacramento Bee reported, "in order for those to whom I may have caused pain and who need to heal, for my own health, and in the best interest of the Party that I love and to which I have dedicated myself for more than 25 years, it is in everyone's best interest for me to resign."
William Floyd was not mentioned in the November 29, 2018 story, but Spencer Dayton, 21, a party delegate from Lodi, told Bee that "he was twice groped at Democratic events by Bauman, who did not appear to be drunk either time." When Bauman shook his hand, Dayton explained, Bauman pulled him in close and grabbed his penis, and it was "very, very quick but very intentional."
In similar style, at a Party executive board meeting, Bauman put an arm over Dayton's shoulder then, "he reached down and grabbed my butt." Dayton told the Bee he felt like he was being "propositioned to trade sex for Bauman's help."
Dayton retained a lawyer but was not named in news stories on the lawsuit filed Wednesday by William Floyd. Bauman denied the allegation through his attorney and neither party indicated whether consensual oral sex may have taken place before the alleged abuse.
Democrats are expected to select a new state party chair at their May 31-June 2 convention in San Francisco. An early contender was Kevin de León, also known as Kevin Alexander Leon, who failed in his bid to unseat Sen. Dianne Feinstein last November.
As state senate boss in 2017, de León had Sen. Janet Nguyen tossed from the Senate floor when she spoke out against Tom Hayden, the New Left icon senate Democrats were honoring. Nguyen's family escaped communist Vietnam and came to the U.S. in 1981.
De León, author of California's sanctuary law, is running for city council in Los Angeles.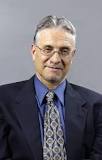 Latest posts by Lloyd Billingsley
(see all)