2020 General Election Preview: 8th Assembly District
California Globe takes an inside look into the 8th Assembly District race
By Evan Symon, October 23, 2020 6:50 am
Located completely in Sacramento County, the 8th Assembly district encompasses the eastern suburbs of Sacramento. Most of the suburbs here are on the middle to upper-middle set, meaning it attracts all sorts of people there, including an almost equal amount of Democrats and Republicans.
Largely white but with a growing Hispanic population, a lot of government workers live in the district, as do healthcare workers. The San Francisco flight hasn't made it out this far (yet), so many cities here remain somewhat affordable for the middle class. Standard Californian issues are at play in the 8th.
The 8th has long been a sure thing for the Dems, but the district is also showing something rare in modern California: Republicans slowly gaining votes in a long-time Democratic district.
After redistricting in 2012, Assemblyman Ken Cooley (D-Rancho Cordova) won out with 54.3% of the vote over the Republican candidate. Cooley hasn't let go since. However, despite Democrats having a majority of registered voters, Cooley's numbers have fluctuated. In the mid 2010's he was nearing 60% of the vote, but in the 2020 primary he was back down to a new low of 54.1%.
Make no mistake, Democrats still win here, but like the Assembly, other races have been close. Obama and Clinton only had around 51% of the vote in 2012 and 2016 respectively, with Newsom having roughly the same amount two years ago. If anything, the district is currently pegged at barely left of center. During the 2018 Senate race, De Leon actually had more votes than Feinstein in the 8th.
The GOP has been fighting for inches here in Assembly races, and in 2020, it's starting to show some promise. This year Cooley faces Republican Cathy Cook, and she is continuing to gain ground on Cooley. Slowly.
The Candidates:
Ken Cooley – Cooley is up for his final Assembly term due to term limits, and by all accounts he is doing everything to make it a perfect run. A Berkeley graduate, Cooley began his political career as Chief of Staff for former Assemblyman Lou Papan in the 70's and 80's. After a few more stints in state Capitol positions and becoming a lawyer for State Farm Insurance, Cooley was elected to the Rancho Cordova City Council in 2002. After a few turns as Mayor while on the Council for 10 years, Cooley was elected to the Assembly in 2012.
Cooley has been a solid center Democrat in the Assembly. He's not far-left, but he's not exactly a centrist either. Left leaning groups give him good grades, but so does the California Chamber of Commerce. Cooley has also been hard on crime, an unusual characteristic for a Democrat, but one that plays well in a district with a lot of right-leaning voters. Even the NRA gives him a passing grade based on his voting record in the Assembly. He's just left enough to be a bona fide Democrat, but just right enough to win in the district by at least 4 points.
He hasn't been clear about where exactly his campaign is going this year, but based on where he has been voting, it's a bit all over the place. However, job creation is big for him. The district, like all districts, saw a lot of job loss this year, so that will play big here. His record on Assembly oversight also helps out with voters who like open government.
Labor unions love Cooley and have been coming out of the woodwork in supporting him. This includes the all important teachers unions. For a district with a still substantial working class population, it will win over many.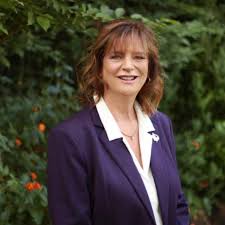 Cathy Cook – Facing Cooley this year is Cathy Cook. Cook began her career in the military, where she flew combat missions during Desert Storm in the early 1990's, becoming one of the first women to ever do such a thing. After leaving the military, she became a pilot for Delta Airlines, flying for them for over 3 decades. However, she has not been elected to any office before, putting her at a significant disadvantage in the race. But her military experience coupled with her 33 years at Delta Airlines has given her clear leadership experience for the job.
Cook is a clear-cut Republican, opposing AB 5 and being very pro-business. However, she has been aggressively going after centrist and left-center voters by espousing affordability. Affordability makes up several planks of her platform, including affordable water, affordable electricity, and perhaps most importantly to voters, making the state more affordable. This had both parties turning their heads, but her sincerity about it is making voters in the 8th think critically about it.
Cook's endorsement's have also helped clear the blurry support line on some issues. Despite Cooley's business support, organizations like the Howard Jarvis Taxpayer's Association have sided with Cook.
Republicans here are also turning the tables on the Democrats based on what happened two years ago. The blue wave of 2018 brought in the 'year of the woman' with many Democrats taking back seats. This year, Cook, a pioneer for women in the military who has actually empowered many young women throughout the years, is running as a Republican against an older white man. Just another complication in a race that Democrats had been sure about earlier this year.
What does this mean?
The March Primary showed us that Cooley was up by around 4 points. But Cook has been winning over more people than either party thought she would. Military voters, female voters, even 'woke' voters are all at least considering her. Plus, she is bringing up issues that Cooley isn't.
However, Cook's position on COVID-19 restrictions has been a deciding factor for many undecided voters who generally want greater restrictions. And with slightly more left-leaning people in the 8th, it may give Cooley an edge.
Voters will most likely keep it cool with Cooley for two more years, but for the first time in a long time, it isn't a sure thing. If the anti-Trump swing isn't too bad in the district and her message of affordability holds tough, she may get a surprise victory. It's unlikely, but possible. And even if she doesn't, the GOP will be in a better spot to retake the district in 2022 when Cooley is term-limited out. If Cook comes within a few points, Democrats will go all out on a candidate search here. Republicans would love to bring back another district in the area, but the Dems don't want to lose it in 2022. If they don't lose it to Cook next month that is.

Latest posts by Evan Symon
(see all)