2020 General Election Preview: 68th Assembly District
California Globe takes an inside look into the close Assembly race in Orange County
By Evan Symon, October 8, 2020 7:01 am
The 68th Assembly District:
Located entirely in Orange County, the 68th Assembly District is comprised several wealthy suburbs, including Tustin, Orange, Lake Forest, and parts of cities Anaheim and Irvine.
Like most OC districts, the 68th is majority white with large pockets of Asian-American and Hispanic residents. But unlike most districts, there is an even split on registered Republicans and Democrats, both holding at 35% each in the County.
The 68th is also a district that attracts a lot of fundraisers as many political donators live here. The 68th may not be a wealthy beach district like most others in Orange County, but it still holds up as a wealthy district that is a big cash cow for politicians swinging through. A  lot of political funds are at stake here in addition to an assembly seat.
History of the 68th:
The 68th district has generally followed the same trend as most OC districts in that it has slowly become bolstered by more and more Democrats moving in during the last few decades. In 2012 and 2014, former Republican Assemblyman Don Wagner won here by over 60% of the vote. When Assemblyman Steven Choi (R-Irvine) was elected in 2016 he initially maintained that percentage, but in the 2018 election it fell. Choi only defeated the Democrat Michelle Duman with 53% of the vote despite leading in the primary with 59%.
State and national Democratic candidates have also seen more and more success here, with Clinton even beating Trump here by 5 points in 2016. However, the GOP has also stayed strong. They've been better than most other districts in keeping numbers up and plenty of Republicans still succeed. While there is Choi of course, John Cox managed to get more votes than Newsom here during the 2018 Gubernatorial.
The primary in March was all over the place, with Choi and Democrat Melissa Fox coming in as the top two candidates over several other hopeful Democrats and Republicans. Choi won with 44% with Fox getting 33%. If you add in all the other candidates percentages to a grand party total, Republicans had an overall slightly better turnout by several thousand more votes.
But with a shaky economy, a pandemic, national calls for racial justice, and a polarizing presidential election, it's all up in the air.
Steven Choi:
The incumbent is Assemblyman Steven Choi. Born in Korea, Choi emigrated to the U.S. in the late 60's and became a University professor. He went into politics in the late 90's when he was elected to the Irvine Unified School District Board. In 2004 he was elected to the Irvine City Council. By 2012 he was elected Mayor of Irvine and held the position until 2016 when he was elevated to the Assembly.
Choi has generally been a classic California Republican supportive of lower taxes, gun rights, and is pro-business. Unions are mixed on him, but education unions do give him higher than usual marks compared to other Republicans thanks to his university background. His voting record in the Assembly has also generally been right, but he has shown to have a soft spot for educational issues as well as issues affecting his district.
Choi has been big on COVID-19 protections this election, marking it down as his biggest issue. Being a California Republican, he's also tying that into economic recovery. While he is also standing firm on health care, veterans, and taxpayer issues, COVID-19 has really been front and center for him.
Many prominent California Republicans support him, including every currently sitting Mayor found within the district. Law enforcement, business groups, and taxpayer groups are also standing behind him, which will definitely help him as election day gets closer. He's not the best fundraiser in the world, and with his opponent raising and spending like crazy, he's going to need that support heading into the final weeks.
Melissa Fox: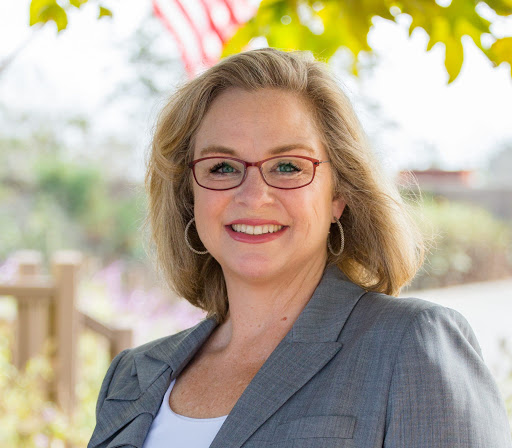 Running against Choi in 2020 is Democrat Melissa Fox. Fox doesn't have quite the elected background as Choi, but she has still won a few seats in Orange County. A lawyer and a small business owner, she started off with the Irvine Community Services Commission in 2012 before being elected to the Irvine City Council in 2016.
In her four years as part of the Irvine City Council, she has been big on veteran issues and public transportation, as well as championing affordable housing. More recently, she has focused more and more on issues surrounding COVID-19.
Like Choi, her main platform issues are COVID-19 and the economic recovery from COVID-19. However she has also branched out into environmental and woman equality issues. Like Choi has done pressing COVID-19 issues with traditional conservative points as secondary positions, Fox has done the same only with liberal issues.
Most prominent state and local Democrats have backed Fox, ranging from Governor Gavin Newsom to local council members of cities within the district. And while Choi only has a handful of unions and groups, Fox has dozens backing her. Not only does she have the labor unions pulling for her, but she also nabbed teacher and education unions away from Choi.
Fox is also out-fundraising most Assembly candidates right now, most notably Choi who has been largely unable to keep up with her funding. Choi isn't really used to doing a lot of fundraising, and Fox has taken advantage of that.
What does this mean?
The 68th Assembly District has managed to stay red despite the growing number of Democrats in the region, the election of Donald Trump, and the blue wave of seat shifts during the 2018 election. Fox may be the straw that breaks the camels back here.
Fox does have the fundraising capability, but Choi still has name recognition and likely has the support of the majority of unaffiliated voters in the region, as they have tended to vote more Republican in prior elections.
Based on prior elections and current trends, Choi does have a slight edge to be reelected, but the district remains very vulnerable. If Choi can rally voters and follow the lead of other OC Republicans who are trying to turn the tide back this year, he can pull it off. But if Fox makes inroads on older voters, it can make for a nail-biting election day.
The 68th district is still way too close to call, and unless anything major happens between now and election day, it's going to stay that way.

Latest posts by Evan Symon
(see all)