2020 March Primary Preview: 29th State Senate District
California Globe takes an inside look into the 29th State Senate District primary race.
By Evan Symon, January 30, 2020 2:10 am
The 29th State Senate District:
The 29th Senate District is a blob smack dab on the junction of Los Angeles County, San Bernardino County, and Orange County, albeit with most of it being inside Orange County. There's half of Anaheim here, along with Richard Nixon's hometown of Yorba Linda, Fullerton and several other cities.
Once a Republican stronghold, the district has been teetering between Republican and Democrat for the last few decades.  Recently it was part of the blue wave in California as a major election has not been won by a Republican since the 2014 Governor's race. We're in the inner ring of LA suburbs here, meaning a few decades of citizens in upward mobility have spread out into formerly deep red Orange County. Perhaps that's why the state Senate victory of Republican Ling Ling Chang (R-Diamond Bar) in 2018 is a bit worrying for Democrats. Republicans could be pushing back.
History of the 29th:
Republicans finally lost the 29th in 2016, but not before years of being a Republican powerhouse.
In 1996 former Republican Senator Richard Mountjoy won with 60% of the vote. By 2012 Republican Senator Bob Huff managed to get just above 55%. And by the next election Democrat Josh Newman managed to beat then-Assemblywoman Ling Ling Chang by 3,000 votes for the seat.
Republicans vowed to get the seat back in 2020 due to the strength of unaffiliated voters who tend to vote their way. But their chance came early in 2018 after the now-Senator Newman was recalled for his vote in favor of SB 1, which increased gas taxes and DMV costs across the state. In a special election, not only did the district rule in favor of a recall, the overwhelming voted for Chang who came in with 34% of the vote. The closest to come to her in what was a crowded field was former Cerritos Mayor Joseph Cho, who only managed to get 21% of the vote. Chang's election also angered California Democratic Senators, breaking up the supermajority they had in Sacramento.
While Democrats still outnumber Republicans, lingering outrage over the recall and undecided voters proving they still tend to vote Republican showed that Red isn't dead in the 29th.
Ling Ling Chang:
Taiwanese-born Senator Chang is the current incumbent thanks to that special election two years ago. Chang started out her elected career as a Diamond Bar City Councilwoman before being elected to the Assembly for a single term in 2014.
Senator Chang has only had a year and a half in the Senate and hasn't exactly made a full-term portfolio of bills. Despite that, her bills have had a tendency to focus on more humane issues such as human trafficking, homelessness, and pet care.
Her voting record is also that of a more left-leaning California Republican. However this proved to be useful in the 2018 election when she showed off her Assembly voting record. She voted where it counted for Republican issues, and also presented her more left leaning votes when the issue of her party came up.
She has been focusing recently on homeless and affordable housing issues along with education and regional issues.
While this time around there's no recall, being an incumbent with a moderate voting record and an incoming bloc of support including the majority of Mayors in her district and numerous past and present Assemblymembers makes her a considerable challenger.
Joseph Cho: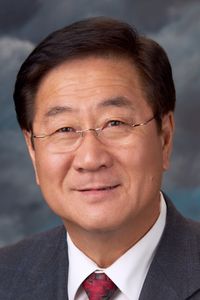 It's no secret Democrats want this district back. And Democratic voters on primary day will need to make a crucial call.
One of the two Democrats vying for the spot is Joseph Cho. An immigrant from South Korea, Cho started off as a realtor and the Publisher for The Korean Street Journal. Eventually he was elected to the Cerritos City Council before becoming Mayor from 2009 to 2011. He was also the closest person to beating Chang in the 2018 state Senate election.
Cho is focusing the 2020 election on more general issues such as the environment, healthcare, education, and greater gun control. Beyond that he hasn't gone into homelessness or housing crisis issues too deep. He also hasn't picked up too many endorsements. But managing to balance the budget of Cerritos as mayor during the Great Recession could help him out if more signs of a slowing economy pop up.
Josh Newman: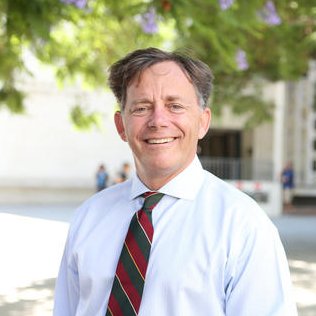 Veterans Advocate and former Senator for the 29th District Josh Newman rounds out the field. Yes, this is the same Josh Newman who was recalled.
Obviously the recall will be the biggest hump of Newman's campaign. It's such a big deal that he devotes an entire section of his campaign site to it. While the circumstances surrounding the gas tax increase, his vote for it, and the ensuing recall can vary based on who is being asked, it can't be denied that, despite the recall, he still is coming into the race with a lot of support.
Besides his more personal issue of Veterans' Services, Newman has been going after traditional California issues such as homelessness, the environment, and several educational issues ranging from public school funding to college tuition costs.
He also has the endorsement of Governor Gavin Newsom, several members of Congress, and literally dozens of state Senators and Assembly members. He also has the backing of the AFL-CIO, Planned Parenthood, and the California Teachers Association (CTA).If you were wondering why Cho didn't have that many endorsements, this is why.
California is famous for political comebacks as well as a recall permanently derailing one's career. Based on Newman's record, it can go either way.
What does this mean?:
The 29th District is the biggest battleground in the Senate in 2020, with both a tough primary and general election coming up.
The primary is going to decide if Cho, who was closest to beating Chang in 2018, or Newman, who did beat Chang in 2016, will be the Democratic front runner.
Right now all signs are pointing to Newman getting the nod again in the primary simply because of his gigantic amount of support.
But that recall is going to be a big piece of this election. Not all voters have forgiven that gas tax. Even more centrist Democrats haven't. And if Chang pushes on that along with her incumbent status, the Republicans could walk away with a win yet again.
The Democrats want this seat back. It's the seat of an embarrassing recall that led to an embarrassing loss of a supermajority.
The Republican want to keep this seat. They're gaining ground across Orange County despite more Democratic voters coming in, and keeping another splash of red in Southern California would do wonders for morale.
The past of Orange County's Republican glory days and Newman's recall are going to clash with the present including a high number of Democratic voters and a popular incumbent Republican Senator.
This is going to be even closer than the neighboring 37th District race, and that's saying something.

Latest posts by Evan Symon
(see all)