2020 March Primary Preview: 3rd State Assembly District
California Globe takes an inside look into the 3rd State Assembly District primary race
By Evan Symon, February 4, 2020 8:07 am
The 3rd State Assembly District:
Smack dab between Sacramento and Redding, this landlocked North State district includes Glenn, Sutter, Tehama, and Yuba Counties, along with most of Butte County and half of Colusa County. It's the home district of Chico and also the home of Paradise, which was devastated by the Camp Fire in 2018.
Besides a Senate race here and there, pretty much every major race in the 3rd has gone Republican. Trump and Romney each saw about 53% of the vote in their respective races in 2016 and 2012, and Cox got one of his largest District wins of the night in 2018 when he beat Newsom 60% to 40%. Despite a few blue patches, the 3rd has actually had a growing Republican base thanks to many red-leaning Bay Area and Sacramento transplants coming up, as well as being a more rural area in general.
History of the 3rd:
There hasn't been a Democratic Assemblyman in the 3rd District since 1974. Redistricting in 2011 didn't change much. And that steadily climbing Conservative base has been helping Republicans in the 3rd.
In 2012 then-Assemblyman Dan Logue only managed a 56% to 44% victory. But after he left in 2014 to run for Congress, Assemblyman James Gallagher (R-Yuba City) took over as the parties candidate and has never scored lower than 60%. Last time around in 2018 he beat Democrat businesswoman and housing advocate Sonia Aery. For the less populated northern counties, that was good enough for a 60-40 split.
Democrats want a good show to help with redistricting for the next election while Republicans aren't even sweating about their win here. The battle to be won here is to bring the Republican win margin down enough for them to look vulnerable a la Logue in 2012. And with the blue wave still going around the state, it's enough of a threat for some real campaigning to happen.
James Gallagher: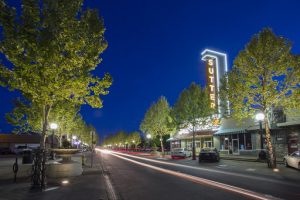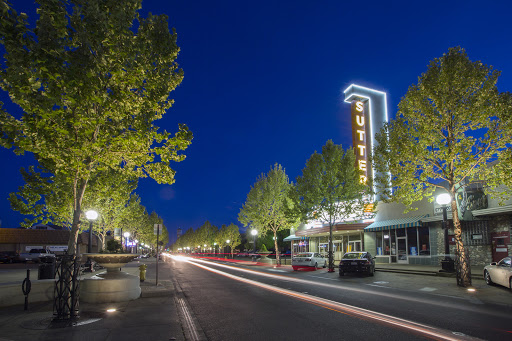 The incumbent and a sixth-generation area resident, Gallagher should have a relatively easy time coasting in the primary and general elections. A former aide to Assemblyman Doug LaMalfa and a former Sutter County Supervisor, Assemblyman Gallagher was elected in 2014 after the aforementioned Logue congressional run.
Since being elected in, Gallagher has been something of a rising star for the party. He was made the Republican Caucus Chairman of the  Assembly in 2017 and has generally voted with the party line on most issues such as gun rights and going against the Obama health care plan. He has voted for agricultural and small business bills, some of which he didn't vote with the party, so he can handle constituent concerns.
This March and November Gallagher has already collected local and state-level support and endorsements. On the front of his website there's even a video endorsement from his former Assemblyman boss Doug LaMalfa. With Gun rights, healthcare, education and water issues being on the top of his reelection agenda, Gallagher is proving to be a formidable opponent yet again.
James Henson:
With registered Democrats being about a third of the 3rd districts voting population, Democrats would be crazy not to at least have a candidate in the race.
Enter James Henson. An author and volunteer, Henson enters the race as something as a long-shot. Running partially in response to the wildfire that destroyed his hometown of Paradise, Henson comes in with no political experience outside of working with the Paradise Ridge Democrats and the Butte County Democratic Central Committee.
While the wildfire and the response to it weighs big, Henson is also focusing on unemployment, health care, education, and poverty rates in the district. As a supporter of the new green deal, the environment also weighs in big on his campaign.
North State districts that don't touch the ocean tend to vote Republican, and with Henson coming into the race as only a member of the Butte County Democratic Central Committee, he may have his work cut out for him moving forward.
What does this mean?:
The 3rd district is Republican, pure and simple. With many once-red districts turning into swing districts, a reliable red district is something many California Republicans treasure now more than ever. Unless a scandal of sorts breaks out, Assemblyman Gallagher is going to hold the seat again come November. The huge gap of funding between Gallagher and Henson isn't exactly helping the Democrats out either.
But with Chico and other Sacramento Valley cities mixing a little blue into things, the Democrats hope to have a decent showing. If they can get the race down to 10 points or fewer, they can go into redistricting with some new ammo for the North State area and possibly make it a district to get in the 2020's.
For the Republicans it's a simple hold and expand. This is where the Democrats hold on the Bay area districts wanes and could make a strategic place to possibly regain lost seats in the future.
On the surface the 3rd is an all-but-a-given Republican hold. But it's also a district that may prove to be either a future swing district for the Democrats or the jumping off point for a future Republican spread. For strategists thinking in the long-term, this race is one to at least keep an eye on.

Latest posts by Evan Symon
(see all)