Biden Admin, Gov. Newsom Announce 4.6 Gigawatt Offshore Wind Power Project off CA Coast
Taking natural gas and nuclear offline before alt energy built could leave California in a power crunch
By Evan Symon, May 25, 2021 2:42 pm
The Biden Administration and Governor Gavin Newsom announced in a statement on Tuesday that areas off the coasts of Northern and Central California would now be open to wind power production, with the overall goal to erect enough turbines by 2030 for 4.6 gigawatts of electricity.
According to the joint Department of Interior-Department of Defense-Governor Newsom declaration, a 399 square mile swath of ocean off the coast of Morro Bay, known as "the Morro Bay 399 Area", was the most reviewed potential wind energy area identified so far. Along with an area outside of Humboldt County known as "the Humboldt Call Area," these areas, initially scouted by the Bureau of Ocean Energy Management (BOEM) in 2018 have been found to be compatible with a wide range of issues and concerns, such as not interfering with military training and testing operations, being compatible with new floating offshore technology due to the deeper waters of the Pacific Ocean, and having enough wind to generate substantial power.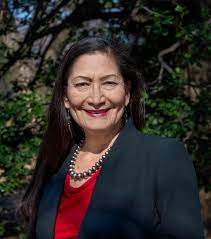 The wind power plan is part of the Biden Administrations goal to reduce greenhouse gas levels from 2005 in half by 2030. Specifically, it will also focus on Biden's green energy expansion to generate clean electricity and create high-paying jobs in the green energy sector. While the Department of Interior (DOI) has focused earlier this year on bringing more solar power to California through many new projects, Monday's announcement of offshore wind power production aims to bump up production with up to 4.6 gigawatts, about enough to power 1.6 million homes, in California with at least 30 gigawatts nationwide by 2030.
"I believe that a clean energy future is within our grasp in the United States, but it will take all of us and the best-available science to make it happen. Today's announcement reflects months of active engagement and dedication between partners who are committed to advancing a clean energy future," stated DOI Secretary Deb Haaland in the press release. "The offshore wind industry has the potential to create tens of thousands of good-paying union jobs across the nation, while combating the negative effects of climate change. Interior is proud to be part of an all-of-government approach toward the Biden-Harris administration's ambitious renewable energy goals."
A 4.6 gigawatt project
The increased wind power production would also help California meet their 2045 goal of having complete carbon-free energy, with Governor Newsom also claiming that it would help California's economy and lead to more jobs in the coming years.
"Developing offshore wind to produce clean, renewable energy could be a game changer to achieving California's clean energy goals and addressing climate change – all while bolstering the economy and creating new jobs," said Governor Newsom on Tuesday. "This historic announcement, which could provide clean power for up to 1.6 million homes over the next decade, represents the innovative approach we need for a clean energy economy that protects the coasts, fisheries, marine life, and Tribal and cultural resources we value so much as Californians."
While opposition to the plants is expected to grow in the near future against the proposed wind plant areas, many energy experts have noted that a more pressing concern is making itself apparent in the state.
"It's great that we are planning more energy plants, it truly is, but right now we have to worry about having enough power to make it nine years from now," noted Alec Rees, an energy industry consultant, to the Globe. "The biggest source of power in California is natural gas, although wind and solar are expected to overtake it in the next few years. But with the upcoming fracking ban, and natural gas plans on the decline in the state, as well as Diablo Canyon set to close by 2025, which will end all nuclear power in the state, California will be in a power crunch. Wind and solar are going up, but they aren't building any more hydro plants or going into any other areas."
"So these big projects, like the wind power project announced today, long run we'll get power. But in the short run, with other plants closing, we might not be alright for awhile, especially if current gas plants don't get extensions. We want to be green, but the pace on wanting to do it and the pace of actually doing it are not lining up."
More new larger-scale wind and solar plant announcements are expected throughout the year as the Biden administration and California continue to advance green power projects. No cost of the wind power project was given by either agency or the Governor on Tuesday.

Latest posts by Evan Symon
(see all)