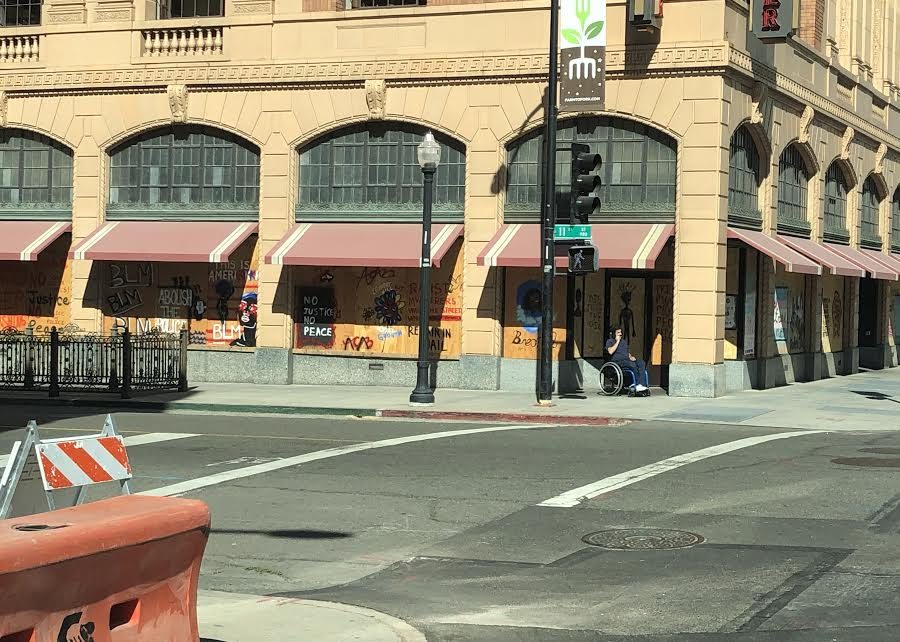 California Has Existing Tools to Assist Struggling Restaurant/Bar Industry
Critical to the recovery of California's economy hospitality industry has over 9% of California's workforce representing 1.6 million employees
By Craig Winchester, January 20, 2022 3:12 pm
Previous state and federal programs have been helpful to the California hospitality industry. However, for a host of reasons, including the length of the pandemic and the disproportionate impact it has had on restaurants and bars, this critical California sector continues to experience financial turmoil. Restaurants and bars need a program that is specifically targeted to give assistance for hiring, a program that targets the regions with the highest unemployment, and a program that is not transitory and has a proven track-record of assisting California based companies.
Such a program exists for a variety of industries in California that utilize the California New Employment Credit ("NEC") program. This program has been assisting some businesses in California for the last 7 years. The program is specifically targeted to address companies operating in regions with the highest unemployment and gives benefits to companies hiring individuals most at need. Because of the success of the program, it was renewed in 2018 to last until the end of 2025.
Unfortunately, the NEC program specifically excludes most restaurants and bars. Because of the unprecedented need in this industry, the California NEC law should be modified to allow this business sector to qualify. The NEC has multiple, built-in safeguards to prevent abuse. It also has a sunset date that is far enough out to provide the stability needed for this struggling industry as well as appropriate accountability measures.
The hospitality industry is critical to the recovery of California's economy. It has over 9% of California's workforce representing 1.6 million out of 17.6 million California employees. Most of these jobs are held by a lower/middle income young work force, all of whom have been disproportionately impacted by the pandemic. A study from the University of California, San Francisco suggests that line cooks have the highest risk of mortality during Covid, even more than healthcare workers.
The California hospitality industry has not recovered to pre-pandemic levels which contributes to California having one of the highest unemployment rates in the nation. Nearly two years into the pandemic, U.S. restaurants and bars are dealing with higher costs, accumulating debts and customers fearful of the latest virus variants, according to a letter signed by more than 3,300 restaurants/bars sent to Washington lawmakers in December.
Many California restaurant/bar revenues are still at least 50% of normal, many because of their proximity to downtowns, which rely on workers who have not returned to the office. This is compounded by tourists not returning to the state in significant numbers. As reported by NBC Los Angeles, 37% of restaurants reopening in California are unable to pay their rent and 350,000 restaurant jobs remain unfilled.
"Some of the restaurants who managed to survive the immediate impacts of COVID won't survive the longer-term impacts they are experiencing right now," said Sharking Shams, California Restaurant Association vice president, public affairs. Shams listed a host of problems: a shortage of workers that is forcing restaurants to limit their operating days and hours, a spike in costs of labor, food and supplies, as well as debt the business may have incurred during months when they closed.
The Omicron variant's spread could prolong restaurants' difficulties. For the week that ended Dec. 1, U.S. restaurant seatings were 7% lower than 2019 levels, according to data from reservation service OpenTable Inc. By the end of the month, they were down 32% by the same metrics, according to the company.
Extending the NEC to include restaurants and bars will be the perfect complimentary program to many of the successful short-term fixes that have been initiated to date. It will offer the necessary transitory relief desperately needed by these businesses. It is the perfect long term, stable solution that will encourage employment and facilitate the recovery of this critical California industry.
Craig Winchester is leading a coalition to pass legislation making Restaurant Revitalization Fund grants exempt from California income taxes and the effort to include restaurants/ bars as eligible for the NEC program. To participate in this endeavor, please contact Craig.Winchester@ptaxadvisory.com.
Latest posts by Craig Winchester
(see all)