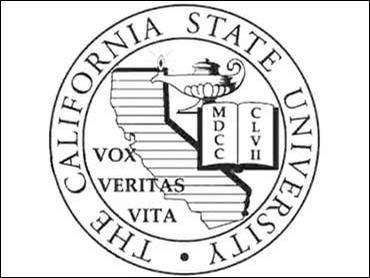 California State University Joins UC in Mandating COVID-19 Boosters For Returning Students, Faculty
Returning Students, Faculty to have until end of February to get vaccine boosters
By Evan Symon, December 22, 2021 1:10 pm
The California State University system announced on Wednesday that all students and faculty members will need a COVID-19 vaccine booster to return to class during the spring semester, joining the UC system and California health care workers in mandating boosters.
The CSU system had previously mandated COVID-19 vaccinations in July, joining a growing list of academic institutions during the summers in vaccinating teachers, staff, and students before the fall semester. However, due to the spread of the new omicron variant, many institutions this week began mandating boosters due to earlier mandated vaccines starting to protect less over time.
According to a CSU press release on Wednesday, all students and faculty at the 23 campuses of the CSU system will have until February 28, 2022, or six months after their final vaccination dose, to get a booster shot. However, the date may be moved up on a campus basis based on local conditions, with booster exemptions to be made for medical and religious reasons.
The policy will be in effect immediately for all students and non-union faculty, with union employees not being subjected to booster requirements until CSU goes through a process with the unions.
BREAKING: The CSU has announced that it will require faculty, staff and students who are accessing university facilities or programs to receive a COVID-19 vaccine booster shot.

Read the announcement for full details and deadlines. https://t.co/hSgNrD9Ilr

— The CSU (@calstate) December 22, 2021
"Vaccination, including a booster when eligible, remains our most effective strategy against infection and severe disease," said CSU Chancellor Joseph I. Castro on Wednesday. "This is particularly important in light of the rapid rise of cases of COVID-19 throughout the state and nation as the Omicron variant spreads. Implementing the booster requirement now will help mitigate the potential spread of the variant on campuses as they repopulate in January after the winter break."
A growing number of booster mandates in CA
In addition to the new booster mandates, many campuses in the both systems, including UC Irvine, UC Santa Cruz, and UC San Diego, have announced to week delays into their spring semesters to help temper any spread of the Omicron variant due to holiday travel. Private universities, such as the University of Southern California, are also currently considering booster mandates.
The Globe talked with several CSU students and faculty on Wednesday, who gave mixed reactions to the news. Some, such as "Laura", a professor at CSU Northridge, are in favor of the boosters.
"We cannot risk more people's health over this," said the Professor on Wednesday. "We did it with the vaccine mandate for the fall semester, and now this semester has the booster. It's to protect everyone and to stop the spread of COVID-19 and all variants. And not only do we want to keep people safe, we do not want to return to remote classes. Barring a few students is worth it if it means no one dies."
However, others were not as certain, with many wanting boosters to remain voluntary.
"They keep getting scared over each new variant or slight surge or whatever," said Angie, a CSU Los Angeles student. "They're demanding a lot of us, and frankly, we're just tired  of it all. We're all vaccinated anyway.  'Only if you want to' is said a lot on social media. I mean, we all thought it was done with with the vaccines. Will we need boosters for our boosters?"
Another student, Roger, also noted a curious phenomenon.
"A lot of people here say they are all for the boosters and vaccines. It seems like there is a consensus. But, when you get to talking to people individually, there is a hesitancy. Suddenly everyone isn't so gung-ho about it. We have class group chats like this all the time."
In addition to private universities, city workers in San Jose and other state and local workers may face mandatory boosters early in the next year.

Latest posts by Evan Symon
(see all)