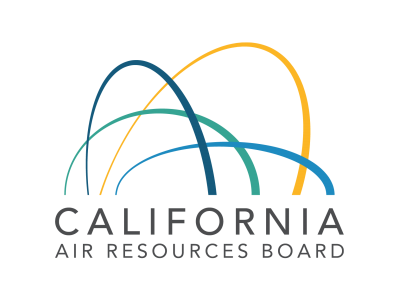 CARB Announces Ban on Sales of Gas Heaters, Furnaces, Water Heaters by 2030
'The state needs to have a firm electrical plan in place first'
By Evan Symon, September 24, 2022 2:50 am
The California Air Resources Board (CARB) announced on Thursday a new comprehensive plan to meet federal ozone standards over the next 15 years, including the ban on new sales of natural gas heaters, water heaters, and furnaces by 2030.
According to the 2022 State Implementation Plan (SIP) Strategy, the new measures will meet the new federal 70 parts per billion, 8-hour ozone standard.  Proposed measures going into Thursday included further emissions controls against medium and heavy-duty vehicles, zero-emission advanced clean fleet regulations with a goal of zero emission for government and business vehicle fleets by the 2040s, the same regulation for trucks by the 2040s, further emission reductions for light-duty vehicles, motorcycles, harbor craft, and other vehicles, some reductions on consumer products, reductions on some pesticides and others.
However, the main one measure that was passed on Thursday was over space and water heaters. According to CARB, the primary goal of the new measure is to reduce emissions from new residential and commercial space and water heaters sold in California. CARB will now set an emission standard for space and water heaters to go into effect in 2030. Beginning that year, 100 percent of sales of new natural gas powered heaters and water heaters would need to comply with the emission standard, such as putting in electric heaters or other zero-emission options.
As CARB estimates that 90% of emissions emitting from buildings come from space and water heaters, it would greatly reduce nitrogen-oxide pollution, with electric heaters cutting down by as much as 4% of California's nitrogen-oxide footprint. CARB officials also noted that this would drastically reduce pollution in more congested and less-wealthy areas of the state.
"We need to take every action we can to deliver on our commitments to protect public health from the adverse impacts of air pollution, and this strategy identifies how we can do just that," said CARB Chair Liane Randolph in a statement on Thursday. "While this strategy will clean the air for all Californians, it will also lead to reduced emissions in the many low-income and disadvantaged communities that experience greater levels of persistent air pollution. But to truly meet the ozone standard, California needs more federal action to clean up harmful diesel pollution from primarily federally controlled sources, from locomotives and ocean-going vessels to aircraft, which are all concentrated in communities that continue to bear the brunt of poor air quality. We simply cannot provide clean air to Californians without the federal government doing its part."
Issues with the new 2030 measure
While gas furnaces and heaters will not go away overnight in 2030, they will only be able to be replaced by electric models. Many environmental and pollution groups agreed with this strategy on Friday, including the Sierra Club.
"This will reduce the building sector's carbon footprint and improve public health. We also appreciate the commitment to equity-centered engagement and community input in all states of the process," noted Sierra Club California senior policy advocate Daniel Barad.
However, many critics quickly jumped on the plan, saying that it will only add to the overall burden put on poorer Californians through higher electric bills and would only further strain California's electric grid.
"Did CARB learn nothing from the brownouts of the last heatwave?!," asked Rosa de la Concha, an electrical engineer who works on electrical grids, to the Globe on Friday. "Cutting down on carbon emissions is important, but the state needs to have a firm electrical plan in place first. I mean, we barely saved Diablo Canyon just a few weeks ago, and without it we would have lost a lot of power in the system. California is going green, but we need those new plants online and we need battery systems in place before we can even think of getting rid of the gas plants and from putting in these new measures so soon. The phasing out of gas-powered cars is already going to put on a major strain. Why add even more?"
"We are not planning correctly. Once more, there is nothing wrong with going green. It is needed. But we need to ease into it or else we risk major power supply problems. And this is just going to make the likelihood of that even higher."
More major carbon and other emission cuts are expected in the coming years.

Latest posts by Evan Symon
(see all)