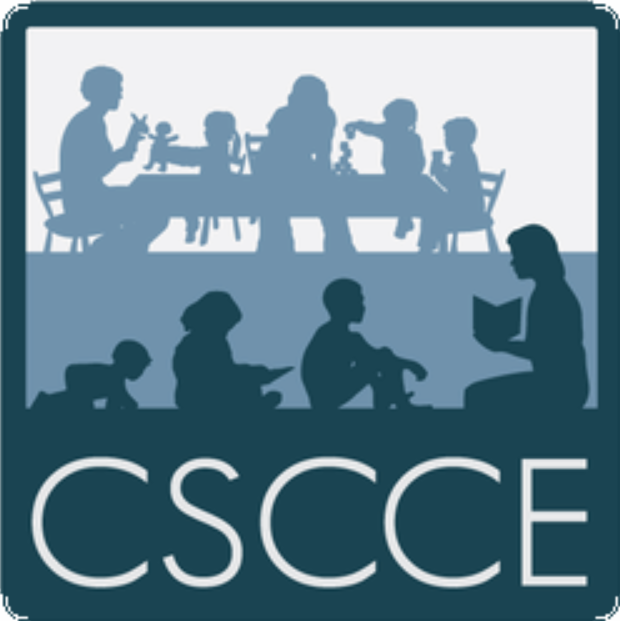 Child Care Industry In California Close To Falling Apart According To New Report
UC Berkeley report finds that a quarter of all child care facilities have closed in the state since March
By Evan Symon, July 25, 2020 7:42 am
According to a University of California, Berkeley report earlier this week, a growing number of child care centers in California are in danger of closing down permanently, putting a speedy economic recovery for the state in doubt.
Less children, rising costs, more closures
The UC Berkeley Center for the Study of Child Care Employment (CSCCE) report found that 25% of all child care centers in California have closed since the beginning of the COVID-19 pandemic in March. 47% of those closed, which includes pre-schools and in-home day care sites, only closed out of concern for the health and safety of their family. Out of the remaining open centers, 80% have said they stayed open only because they couldn't afford to close, while a nearly identical 77% have said that they have lost income due to fewer enrollments.
"As a result of the pandemic, in California and in the whole country, we can see that child care is critically important to our economy and to parents who have to work," said CSCCE executive director Lea Austin. "But as child care collapses, so many other parts of our economy will be at risk. This is just not going to be sustainable, long term. We are seeing a collapse. It's already begun, and I suspect it's only going to be magnified as we go forward."
Adding to the financial worries was a need by child care centers to  have proper sanitation and to follow state guidelines on COVID-19 to stay open. As a result, expenses rose to buy needed materials such as masks, hand sanitizer, and other health and safety products. According to the CSCCE study, this caused costs to rise in 80% of all child care centers. Staff members refusing to work during a pandemic also often had to be paid more, with many also hiring new workers to meet the new state requirements to stay open, resulting in 67% of all centers having higher staffing costs.
Fighting for children to stay, a critical shortage of centers post-COVID-19
The California Globe reached out to several day cares and preschools across California to help confirm what the CSCCE found. The Globe found that the situation is possibly even more dire.
"We've been dropping like flies," said San Francisco day care co-owner Susannah Li. "We used to have tech workers and software workers bring in their kids like droves. We actually had a waiting list.
"Now we are at 10% of where we were at. And we're getting poached. I know the Berkeley study you cited, and they did not get into how we're fighting each other for kids to come here."
"In my area of the city there are a handful of still open day cares, we're all somewhere between 10% to 25% capacity. Some are behind on rents. We've been lucky to not miss our mortgage payment, but I've had to cut back on a lot of things. We actually moved around 2 kids who we saw once a week who had nut allergies to another day care center just so we didn't have to buy too many different snack options to save money. And even with that I haven't given myself a salary since May. We're all trying to survive."
Los Angeles day care worker Kim Reyes told the Globe that her situation was similar, but noted a problem that will arise when the pandemic is over.
"Say half of all places to bring a child during work are gone. There is going to be a huge need for it but only half the number of places open," explained Reyes. "We're losing so much now because people don't want their kids here, but they're going to be begging for us to take them once restrictions are done with."
"We have been taking down names now of parents who stuck with us so they can have priority when that big rush of parents comes through."
"The owner's parents remortgaged their house for us to stay open and we've all been losing sleep at night over this."
"Few people realize what a bad situation it's going to be with so few remaining day cares and pre-schools and so many parents needing them all at the same time."
Minimal state and federal help
Despite the dire situation, the government response to the growing child care crisis has been minimal. In March, Governor Newsom signed SB 117 into law, waiving family fees for early development programs. However, this only benefited the parents and not the centers themselves. An Executive Order in April expanded prioritized child care to essential workers, giving some workers such as grocery store workers ready access to such programs.
However, while the Order did provide some children to struggling child care centers, it failed to make up for the large loss of students due to parents not being able to afford such care anymore or having no need for such care due to being in lockdown. Other federal and state actions such as student waivers, the state paying for students 30 days after leaving the center, and funding for COVID-19 PPE such as gloves and masks only delayed the problem instead of solving it.
In an interview with the Globe, Los Angeles child care worker Frida Perez noted how the state failed to help her day care long term.
"When the coronavirus came we lost 50% of our children in a week. By the next week we lost another 50%. A nearby hospital and two grocery stores were helping keep children here, but what was keeping us afloat was the promised vouchers to pay for some of the missing kids. And we were mislead on that. We thought and were told they would last for months. It was only 30 days."
"Now we might not stay open until October."
Around 34,000 licensed child care facilities were located across California at the beginning of the year, employing 120,000 and looking after close to 1 million young children. With only about 25,000 centers left in California, and going down, with under 100,000 child care workers and only a fraction of the number of students left, child care in California is in dire straits. And if the closures remain permanent like so many workers told the Globe, based on the statistics from Berkeley, the child care industry may be down for years in California.
"Without us many people can't work, " continued Reyes. "What are they going to do with only about half of us left when everybody needs them and nobody willing to open a new one because of coronavirus return fears?
"People need us to work. Without us, the economy can't get back on track. And no one seems to get this."

Latest posts by Evan Symon
(see all)