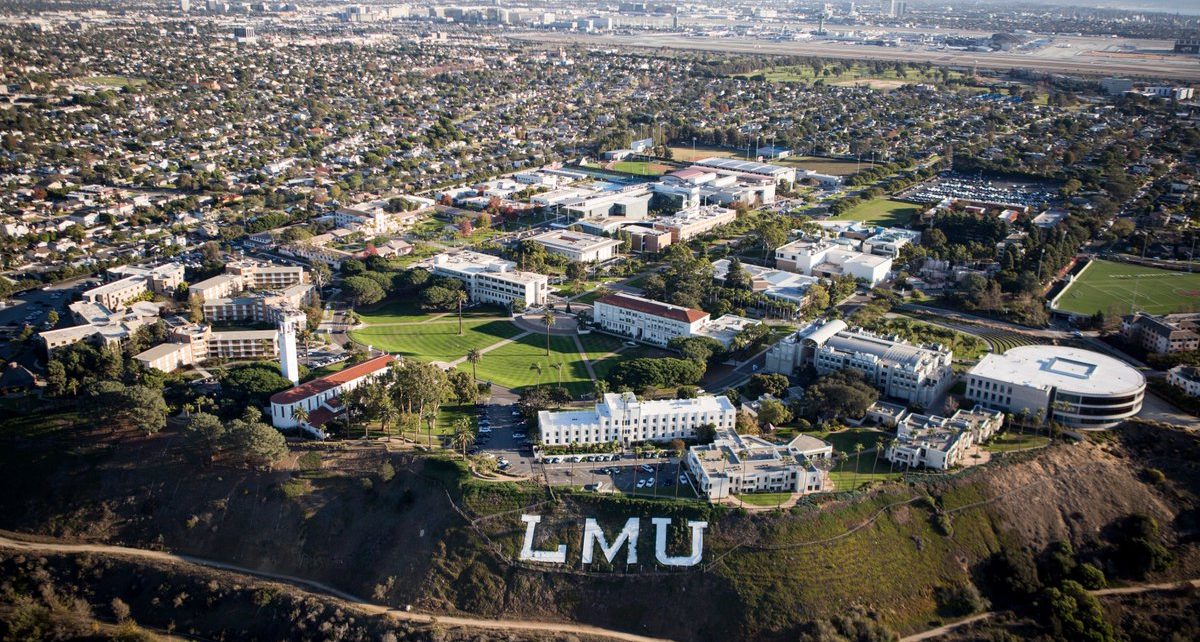 Democratic Candidates May Skip Los Angeles Debate Over Foodworkers Strike
All seven candidates have said that they will not cross a picket line for Thursday's debate
By Evan Symon, December 16, 2019 3:13 pm
All seven candidates invited to the Democratic primary debate in Los Angeles on Thursday have announced that they may not participate due to a union strike.
Warren, Sanders, and other candidates won't cross the picket line
Unite Here, a food services union at Loyola Marymount University, is planning a strike outside the debate Thursday. They are striking against Sodexo, a food services company, over poor negotiations concerning cost of living increases and health care.
Last Friday, Massachusetts Senator Elizabeth Warren wrote on Twitter that she would not be attending the debate, as she stood with workers. Vermont Senator Bernie Sanders tweeted almost immediately after Senator Warren that he too would not cross.
"I stand with the workers of Unite Here 11 on campus at Loyola Marymount University fighting Sodexo for a better contract," announced Senator Sanders. "I will not be crossing their picket line."
Over the weekend former Vice President Joe Biden, Minnesota Senator Amy Klobuchar, South Bend Mayor Pete Buttigieg, Philanthropist Andrew Yang, and Activist Tom Steyer also announced that they wouldn't be crossing the picket line.
Candidates give both sides only a few days to come to an agreement
With every qualified candidate now refusing to go to the debate, pressure has been put upon the University, Unite Here, and Sodexo to come to an agreement in the next few days.
"Honestly, the proposals are relatively modest," said Unite Here Local 11 co-president Susan Minato. "Living wage [and] improvements on health care. So we did not anticipate that there would be difficulty over it. But we were wrong. They abruptly canceled negotiations."
Sodexo gave a statement over the weekend on the issue.
"Sodexo is 100% committed to reaching an agreement, and any statement that we have left the bargaining table is not accurate," stated the company. "We have been negotiating in good faith with the Unite Here Local 11 since December of last year with a goal to reach a new collective bargaining agreement that is equitable for everyone, including our employees, and we still intend to achieve such an agreement."
Behind an image of labor unity is the fight over union support
While the Democratic candidates have all sided with the union, it isn't simply solidarity at play.
"There are several pieces here," noted Los Angeles-based pollster Ricardo Chavez. "First is Warren. She might have gained a point or two for promising it first, but the reason why the rest came on board quickly was not to give her any ground on this among unions. They all want union support."
"Second is Joe Biden. He enjoys broad union support, especially in the Midwest, and he really wants to stay strong in the West, especially for the Nevada and California primaries. All the other candidates would kill for his kind of union support, and they really tried to grab some of it here."
"Third is for California. It shows how strong unions still are here. In other parts of the country they're faltering. Even in Michigan, head of the UAW, they're now a right to work state. But California still has that union bread and butter that unions in other states look up to. So standing by them in California resonates in other states, say, Iowa or New Hampshire."
"A lot is riding on this debate, as it's one of the last until Iowa. But it's also showing unions, many of whose members voted Trump in 2016, that the party will stick by them, no matter who they vote for. It may not matter much in California, but to industrial areas in swing states, this can be huge."
The debate was originally to be held at UCLA. But in November a looming strike by the American Federation of State, County and Municipal Employees union at UCLA had forced the switch to Loyola Marymount.
Barring a cancellation due to the strike, the PBS and Politico sponsored debate is scheduled for Thursday, December 19th at 6 PM PST.

Latest posts by Evan Symon
(see all)