Democrats in Deep Schiff
'I do not know the identity of the whistleblower,' Intel Committee boss Adam Schiff claims in impeachment hearing
By Lloyd Billingsley, November 13, 2019 8:21 pm
Intel Committee boss Adam Schiff was explaining how the very survival of the American republic depended on the impeachment hearings that kicked off on Wednesday. Asked when the committee would vote on the ability to address the "whistleblower," the Burbank, CA Democrat, who was not under oath, claimed, "I do not know the identity of the whistleblower." 
That stunned a national television audience, who then heard California Republican Devin Nunes describe the hearing as a "televised theatrical performance," whose witnesses had "passed star chamber auditions." Evidence that such was the case emerged in testimony from Ambassador William Taylor and Deputy Assistant Secretary for European and Eurasian Affairs George Kent.
Neither man knew President Trump or had ever spoken to him and neither Taylor nor Kent was on the president's call with Ukrainian President Volodymyr Zelensky, the transcript later released by President Trump. As with the anonymous whistleblower, everything was based on hearsay. Though they denied being "Never Trumpers," Kent and Taylor agreed with Schiff that Trump had demanded favors of Ukrainian President Zelensky to aid his 2020 campaign.
That is the heart of the Democrats' case for impeachment of the president, but neither the star witnesses, nor Democrats on the committee, could cite an actual high crime or misdemeanor Trump had committed that might justify the impeachment proceeding. Rep Nunes charged that the hearing was an "impeachment process in search of crime." Nunes also repeated Schiff's fictitious version of Trump's call to Zelensky:  "I want you to make up dirt on my political opponent, lots of it, understand?"
As with the witnesses, some committee Democrats appeared to hurt their own case. Illinois Democrat, Mike Quigley, a lawyer, told the audience that "hearsay can be much better than direct evidence." No Democrat pushed back on that contention, including California Democrat Eric Swalwell, a former prosecutor.
Another missing witness was Joe Biden's son Hunter, a board member of the Ukrainian Burisma firm when his father was vice president. George Kent conceded that this was a "perception of conflict of interest," while confirming that all U.S. aid, including security assistance, is always conditional.
Like other Republicans, Rep. Elise Stefanik (R-NY) noted that the previous administration did not give Javelin missiles to Ukraine, which Kent said was correct. Both witnesses confirmed that Trump had provided more "lethal aid" to Ukraine than the previous administration.
Rep. Stefanik also revealed that the first investigation of Burisma took place during the previous administration, which Kent also acknowledged. It would be normal to investigate corruption, Kent said, regardless of the U.S. or foreign leaders involved.
In closing, Schiff repeated that it was "false" to claim that he knows who the whistleblower is or that he met with him. Confused viewers might recall the back story recounted by Rep. Devin Nunes, who was openly disdainful of Taylor and Kent. 
In the previous probe under Robert Mueller, Nunes recalled, Democrats had claimed Donald Trump was a Russian agent and attempted to overturn the 2016 election. That imploded but they "turned on a dime," Nunes said, and "now it's Ukraine," with "preposterous allegations," secret depositions and "selective release of transcripts in a staged manner."
Nunes cited Alexandra Chalupa, a DNC operator who worked with the Ukrainians to smear Trump. In the style of the whistleblower he claims he doesn't know, Schiff has not called Chalupa to testify. The impeachment hearing continues on Friday.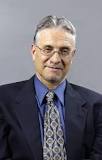 Latest posts by Lloyd Billingsley
(see all)