Disney Announces Second Round of Furloughs
Theme parks to furlough undisclosed number of employees following Gov. Newsom refusing to allow reopenings
By Evan Symon, November 9, 2020 8:43 pm
On Monday, a memo released by Disneyland President Ken Potrock announced a second round of layoffs following the state's continued refusal to allow theme parks in California to reopen.
Theme parks have been continuously denied approval to reopen under COVID-19 health guidelines since the summer, causing a massive layoff of 28,000 employees in California and Florida in late September. The state continued to refuse to release reopening guidelines until the middle of October, causing a number of protests to erupt in Southern California throughout the first half of the month.
While guidelines were eventually released in late October, they were tied directly to where the county the park was in on the state COVID-19 reopening color tier, keeping many closed due to most counties being in the purple and red tiers. Governor Gavin Newsom only reiterated his stance on keeping parks in high COVID-19 rate counties closed at the end of October, causing many parks, including Disney parks, to contemplate more layoffs of employees.
Governor Newsom's hard stance on re-openings directly led to Disney's decision on Monday.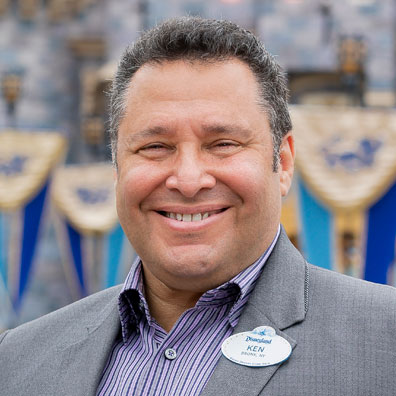 "After nearly eight months our parks and hotels remain closed, and while we have had some successes — like the opening of the Downtown Disney District in July, shopping and dining coming soon to Buena Vista Street and today's announcement that we will reopen Disney Vacation Club units — the recently released state guidelines put us in limbo regarding a reopening timeline in the foreseeable future," said Potrock in his memo on Monday. "As you know, we've already taken the heart-wrenching action of laying off thousands of our Cast on both coasts. We expected to be able to open our parks in Anaheim, given our proven ability to operate with responsible health and safety protocols as we have in all of our other theme parks around the world, but unfortunately, this has not been the case.
"These decisions and actions are difficult – and we are committed to helping our teams through this and, most importantly, getting people back to work where we can. While the near term will be challenging as we continue to navigate in these turbulent times, I promise you that we will continue to work tirelessly to reopen the resort and get our cast members back to work, and that my optimism for our bright future continues to be strong."
While Governor Newsom's office and other Californian officials have yet to respond to the announcement, many Disney cast members, both still on salary and previously furloughed, expressed their displeasure with the decision.
Resigned anger from Disney employees
"As mad as I am with Disney, I can't say this is their fault," said Julian, a Disney cast member who was laid off in early October. "They honestly have no choice but to do this. As big as Disney is, even they have limits. And COVID-19, whether it's no one going to see movies or no one being allowed to come to Disneyland, proved that.
"It's really the state's fault. Every employee blames Newsom. He's causing all of this even though we have had health guidelines all set and ready to be implemented.
"He better remember this next election. Because 10,000 from last month remember him not doing anything to save our jobs, and God knows how many today do too."
Another laid-off cast member, Dani Hooper, also told the Globe of employees reactions.
"It's not like we were shocked at this. The state kept saying we were not going to reopen. And you know, as I said before, we voted for him because we thought Newsom would do the right thing. He really won the Disney cast member vote. And closing everything for COVID-19? You need to do what you have to do. But rates are down and we have all these guidelines in place to do this safely. But he is still saying no. He's still saying this is health related, but he's not here seeing the realities of his actions. He's not seeing all the lay-offs he's causing. He's not seeing how he's pushing people towards homelessness.
"Today is just another example of his in-action. We're all glad he cares about health, but we have a way to do this safely but he's ignoring us.
"We won't forget this. There's over 10,000 of us who won't forget this."
Final furlough figures are expected to be released soon.

Latest posts by Evan Symon
(see all)