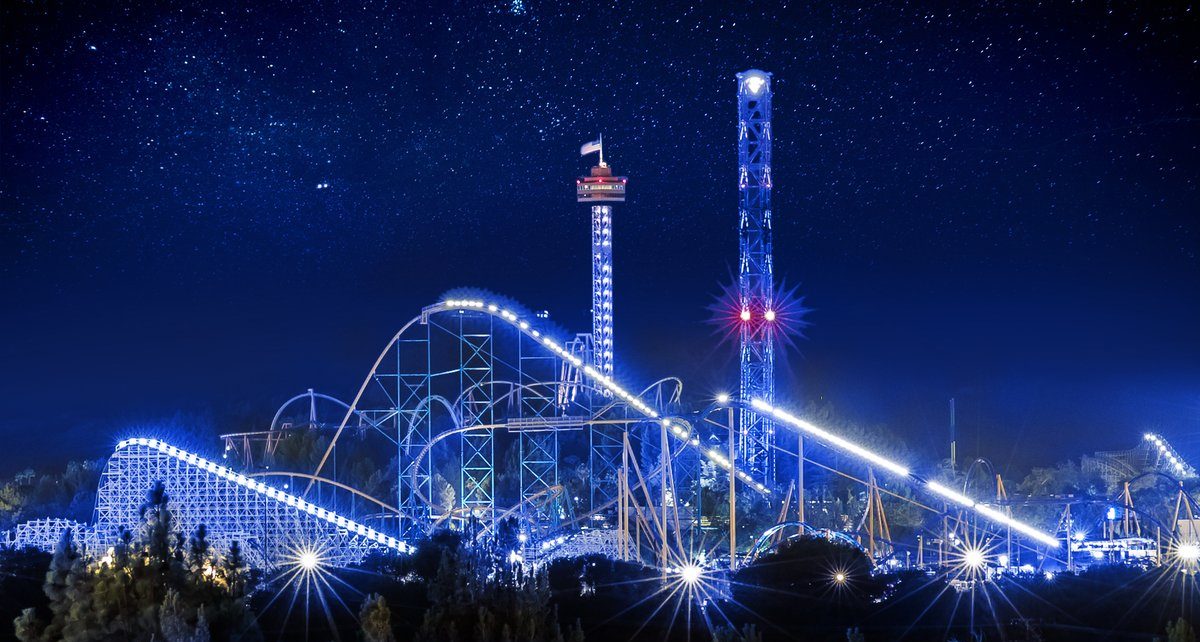 Disney, Theme Parks Criticize Gov. Newsom Over 'No Hurry' to Put Out Re-Opening Guidelines
All other theme parks in the United States and around the world have been allowed to open
By Evan Symon, October 8, 2020 8:14 pm
On Thursday, the California Attractions and Parks Association (CAPA) theme park trade group, and Disney Parks, the theme park division of Disney, denounced Governor Gavin Newsom's Wednesday announcement that theme park re-openings in the state would be indefinitely delayed.
California theme parks to continue to be closed for the near future
Theme parks in California have been closed since March, and combined have lost billions of dollars in the last 7 months in revenue. The situation grew dire last month, as, after a refusal by Newsom to install guidelines despite a plea from CAPA, many theme parks began laying off employees. Disney, one of the largest employers in the state, was by far the largest, laying off 28,000 workers from California and Florida.
This caused the state to step in and begin working with the theme parks to halt any more layoffs, with draft reopening plans even coming into place.
On Tuesday, California Health and Human Services (CHHS) Secretary Mark Ghaly announced that they were close to agreeing on reopening guidelines, and that they would be open as soon as possible to the public.
However, less than a day later, Governor Newsom reversed this position, noting that they were using a "health-first framework" and were not considering the economic realities.
"We don't anticipate in the immediate term any of these larger parks opening until we see more stability in terms of the data," said Governor Newsom  on Wednesday. "We feel there's no hurry to put out guidelines, and we continue to work with the industry."
"I understand the dialectic, the friction that many business leaders have that they want to move forward. But we're going to be led by a health-first framework, and we're going to be stubborn about it."
Theme park representatives heavily criticize Governor
Response was swift on Thursday, with Disney responding quickly to the Governor's remarks.
"We absolutely reject the suggestion that reopening the Disneyland Resort is incompatible with a 'health-first' approach," tweeted Chief Medical Officer for Disney Parks Dr. Pamela Hymel. "The fact is, that since March we have taken a robust science-based approach to responsibly reopening our parks and resorts across the globe. Our health and safety protocols were developed in consultation with epidemiologists and data scientists, and after considering guidance from the Centers for Disease Control and Prevention and experts in local government and health agencies.
"All of our other theme parks both in the United States and around the world have been allowed to open on the strength of our proven ability to operate with responsible health and safety protocols."
— Disney Parks News (@DisneyParksNews) October 8, 2020
CAPA, which represents most major theme parks in California as well as other venues such as the San Diego Zoo, also criticized the Governor over halting re-openings on Wednesday.
"California theme parks are a signature industry in California. Parks have spent months developing comprehensive draft guidelines with input from international health and safety experts," said CAPA executive director Erin Guerrero in a statement. "Parks have spent months developing comprehensive draft guidelines with input from international health and safety experts. Parks are ready to reopen with best practice protocols to provide a healthy and responsible environment for both guests and employees."
"We find it disconcerting that Governor Newsom has no planned timeline for issuing guidance for theme parks, and of great concern that he does not anticipate theme parks opening soon. Each day that parks are closed further decimates the amusement park industry. The Governor's 'no big rush' approach is ruining businesses and livelihoods for thousands who could responsibly be back at work."
Theme park employees lose hope of returning to work in 2020
Many theme park employees also contacted the Globe to express their frustration at the Governor's sudden shift to keeping parks closed.
"Does he know that he's basically forcing companies to instill layoffs? It's crazy," said David, a Six Flags Magic Mountain employee to the Globe. "My direct boss told all of us to start saving what we can now in an e-mail with no other context. The writing is on the wall for all of us."
Another theme park worker, Andi Jennings, also expressed both anger and worry over the future. "All summer we had just been waiting to go back," Andi said in an e-mail to the Globe. "We finally had hope after [CHHS Secretary Ghaly] said they were close. We could at least have a general idea when we'd be back. Maybe Halloween if we were lucky."
"Newsom just got rid of any hope. We had a Zoom call, me and other employees, and I forgot who said it, but they said it was like the light at the end of the tunnel getting brighter then suddenly going out."
"I expect to be firmly on unemployment soon. I mean, no money is coming in."
As of Thursday, Governor Newsom has not responded to the statements by Disney or CAPA, nor was there any word of any adjusted reopening timeline to be put into place for theme parks.

Latest posts by Evan Symon
(see all)