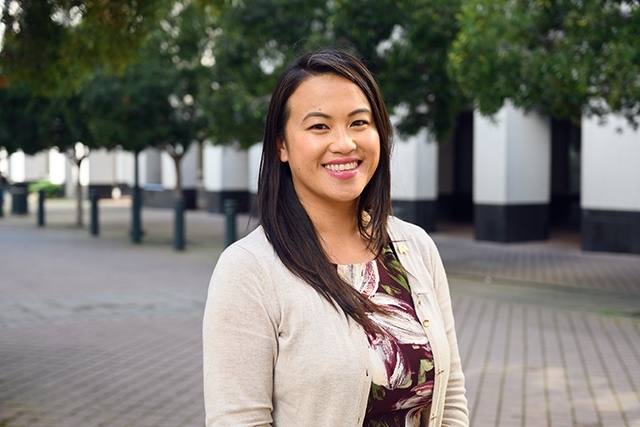 Ethics Violations Levied in Oakland Mayoral Race
'Filing a false complaint carries a lot of baggage… it makes political sense but not practical sense'
By Evan Symon, October 31, 2022 12:33 pm
The Oakland Public Ethics Commission opened an ethics violations investigation over the weekend on Oakland City Councilwoman and Mayoral candidate Sheng Thao, over allegations that she had her City Council staff work on her campaign while receiving their pay from the city.
According to a verbal complaint to the Commission, former Thao staffer LeAna Powell said that she had been hired in April and was told volunteering for Thao's upcoming campaign was not required and that she should stay with her Council duties. However, when Powell turned down volunteering for the campaign, things quickly turned, and in June she was fired. Powell alleges it was directly because of her refusing to volunteer on Thao's mayoral campaign.
"She got rid of me fast because I refused to do the extra work on her campaign," said Powell.
As city laws prohibit  city workers from campaigning for a candidate or ballot measure while on the clock for the city, such a major violation would many negative effects if true on a city level. In addition, should she win, Thao would have a major ethics violation hanging over her before possibly even being sworn in, something potentially disastrous for a new Mayor.
In a written statement, Thao and her campaign vehemently rejected Powell's allegations, According to them, Powell had actually expressed interest in campaigning and was told that she could, but only after hours on her own time. They also maintain that Powell's firing in June had nothing to do with her refusing to volunteer and was rather because she had reached the end of her 90-day trial employment and was found to have not been doing her Council staffing duties.
"If people want to volunteer on a campaign on their own time, they can but it is, of course, not required," said Thao's statement during the weekend.
Instead, the Thao campaign says that Powell's complaint to the Commission is instead politically motivated, and was dropped due to recent polls showing an extremely close race in the city.
"Ever since a poll was released showing Thao in the lead in the race for Oakland Mayor, her opponents have been ramping up their attacks," Thao's statement said. "We are neither surprised nor concerned. These charges are baseless, disgruntled, and politically motivated."
Oakland Public Ethics Commission investigates Thao
Despite Thao's insistence otherwise, Oakland Public Ethics Commission enforcement officer Simon Russell confirmed that an investigation is now currently ongoing and is, according to an e-mail to Russell, "investigating whether Thao may have used one or more members of her City Council staff to work or volunteer for her mayoral campaign during her regular work hours as a city employee and whether Thao may have induced or coerced council staff to work on her campaign as a condition of their employment."
As of Monday, there is currently no timeline for the commission, and it can impose fines and penalties on Thao if the accusations are found to be true. Many political experts in the region noted that such an allegation could shave off enough votes to change the outcome of an election, but also noted that someone making a baseless ethics violation runs a large risk that individuals usually don't like making during such a critical time.
"Both Thao and [Mayoral opponent Councilman Loren] Taylor are trying everything to get that edge, especially now with the election about a week away now," noted Bay area pollster Greg Kim to the Globe on Monday. "But filing a false complaint carries a lot of baggage with it, and to do so now this close to an election, well, it makes political sense but not practical sense. Last minute allegations have happened in the past, and it never works out well for those who just make these allegations and then many are roasted for it because it was found that they weren't true. Those who put those allegations out there are pretty much destroying any hope for a career in any thing public or political or periphery to those for a long time."
"Could it be baseless? Sure. But could it also be true? Also sure. We need to wait on the investigation. But what is happening is that Oakland voters are seeing 'ethics investigation' and 'breaking city law' next to her name in headlines now, which can cost her political support in the final days of the election."
"I'll put it this way. If these allegations are true, she picked  a very critical time to report her, with the race just about even right now. If they aren't true, Thao's campaign was just hurt, lending credence to her theory that this is political. Either way, it's just yet another thing that has popped up that has made this race more of a circus."
The ethics commission investigation and subsequent determination is not expected to conclude until after the election next week due to the length of time investigations take.

Latest posts by Evan Symon
(see all)