EXPERT: More than 1.7M Biden Votes in California Are Suspect
Vote dumps and systemic ballot shifts
By Richard Stenger, November 30, 2020 11:02 am
The consolation prize for President Trump in the Golden State was that he won 5.5 million votes in 2020, a million plus more than four years ago. But did Joe Biden really top 11 million ballots as officially reported? One experienced programmer and information security expert thinks the answer is likely not. In fact, the Democratic candidate may not have even topped 10 million.
Doing a deep dive analysis of the election live-feed used by the New York Times, the researcher, with two decades of experience looking for data anomalies, estimated that at least 1.7 million votes for Joe Biden were statistically suspicious and likely the result of electronic fraud, he told PressCalifornia.com in an exclusive interview.
Suspicious votes could top 5M
Filtering out suspicious anomalies in the data, the Fortune 500 company data auditor estimated that Trump lost by California by an estimated 2,990,000 votes, rather than the current official count of about 4,732,000 votes.
The estimate is based on a filter to weed out extreme cases of statistical "noise" in the data. Smaller anomalies, if included, could push the actual number of suspect Biden votes over 5M, he said.
CA: ~1.3 million on the cut-off. CA's data normally shows several million per 'spike'. Anyway, if it's a CA dump that doesn't get on the chart it's something insane like 5mil+ pic.twitter.com/RBq1xvgXuc

— sεαη (@redpillx2) November 29, 2020
Identified as "Sean" to protect his identify (just look at the Twitter comments to see why) he posted his results from California and all other states on Twitter @redpillx2.
"What do these states look like if you delete out vote dumps," he pondered in a Twitter thread. "It's probably more real that the results we've seen posted in the press and elsewhere."
By vote dumps, Sean means batches of election results red flagged for suspicious anomalies that suggest a high probability of fraud.
Third Party Three Card Monte
In a related thread, he posted data patterns that seemed to indicate systemic ballot shifts in favor of Biden in every state.
"Most of the time the cheating in the election wasn't as simple as the votes going to one particular candidate," he explained. "What they did was take votes from Trump and send them to third party or take both from [third party] and give to Biden."
Even in California. Sean estimates that, in a sort of complex Three Card Monte, this arrangement shifted more than 130,000 votes from Trump and third party candidates to Biden.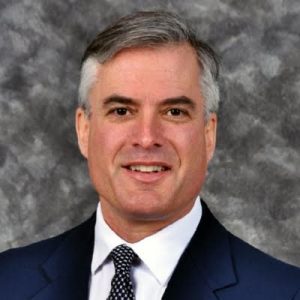 Latest posts by Richard Stenger
(see all)