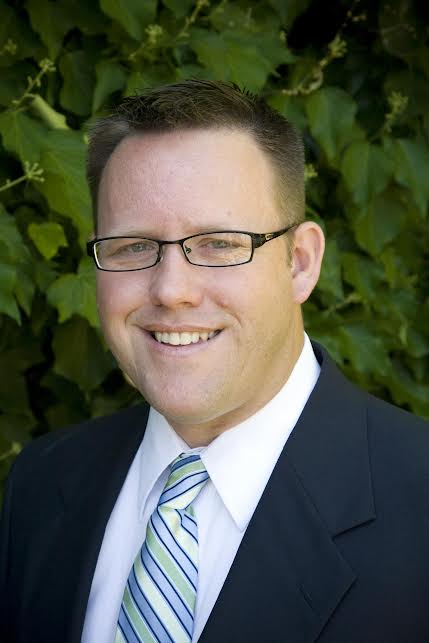 Globe Exclusive: Lance Christensen Announces Candidacy for CA Superintendent of Public Instruction
'We are the richest state in the richest country in the world, and we can't teach our kids to read'
By Katy Grimes, March 21, 2022 2:25 am
"What would a kids-first audit of the education code look like?" asks Lance Christensen, who just announced he is running for California State Superintendent of Public Instruction, in a Globe exclusive.
Imagine that – someone who is interested in a kids-first public education system in California.
"Our founders said the purpose of an education is to create civic beings," Christensen said. "We don't have that now."
Never was this more evident than during the last two years when Gov. Gavin Newsom ordered school shutdowns during the COVID pandemic lockdowns. Current Superintendent of Public Education Tony Thurmond could have and should have fought the governor against the long term lockdowns, distance learning, zoom classes, and kids falling so far behind, education experts say California public school kids lost 20 IQ points, and it will take years to make this up.
"Where was Tony Thurmond during the shutdowns?" Christensen asked. "He should have been fighting the governor every day. I would have been in front of the press daily, pushing back and encouraging individual School District Superintendents to push back on the shutdowns."
What a difference that would have made to so many students in the state.
But it's even bigger than the just the failed pandemic reaction to education lockdowns for Christensen. "I've always had a soft spot for families and kids in public education, for homeschooling moms, for Charter School families, for private school families who spend money on education instead of vacations. Every family with school age children is important."
"An educated populace is what the founders wanted," Christensen said. "Ed Source reported last week that California is the worst state in literacy in the country. We read behind Mississippi, Alabama and Arkansas. How is this possible – we are the richest state in the richest country in the world, and we can't teach our kids to read."
"And worse, California parents aren't even empowered to make education choices for their kids."
As Christensen and the Globe discussed, too many teachers are pressured by the teachers unions and are indoctrinating California's public school children, while so many good teachers know they will be crucified if they speak out against the indoctrination.
"The vast majority of teachers are really good, but are stuck in the soft bigotry of low expectations," Christensen said. "And really bad teachers who abuse kids by indoctrinating them are protected by the teachers unions. Why?"
"I don't get why they continue to suffer through lots of fools who make their lives awful," Christensen said.
California school districts are hemorrhaging kids for myriad reasons, which is why Christensen asked, "What would a kids-first audit of the education code look like?"
He said the Superintendent of Public Instruction needs to take the huge administrative bloat in public education and define what's most important – administration or kids. "What does the Department of Education do for students?" he asked.
Christensen, who has extensive background in state government and in the private sector, was just endorsed by his former Senator John Moorlach (R-Costa Mesa), his former employer:
"My former Chief of Staff for five of my six years in the California State Senate, Lance Christensen, is one of the candidates for State Superintendent of Public Instruction, Moorlach said.
"The incumbent, Tony Thurmond, has been less than impressive in this role. And he wasn't even an impressive or pleasant colleague to work with while he was in the State Assembly when I served in the State Senate. He needs a worthy challenger.
"Californians need a proven leader to be its State Superintendent of Public Instruction. Someone who has school-aged children and appreciates the importance of providing the best education for the Golden State's six million-plus students. Lance Christensen is that gifted, intelligent and disciplined educational leader we need."
Christensen spoke to the Globe about an important KCRW article acknowledging growing achievement gaps and the shrinking enrollment in the Los Angeles Unified School District, the second largest school district in the country.
"About half of LAUSD students are not meeting grade-level goals in math and reading, enrollment has dropped nearly 6%, and the growing academic gap between Black/Latino students and white/Asian students has gotten worse during the pandemic," KCRW reported.
To recover, LAUSD's new superintendent, Alberto Carvalho "says he's looking to expand the school year, reduce class sizes for the most affected students, increase the frequency and quality of summer school, add professional development systems for teachers, create a parent academy to help parents support their own children's learning at school and at home, launch new opportunities for early learning, and 'explode choice.'"
"There are some great options for parents and students right here in Los Angeles. But the guarantee that there is equitable access to every single student in every single zip code … is not existent," Carvalho said. "So during the next weeks and months, we will be exploring means by which we explode choice in LA."
As Lance Christensen, father of five school aged kids noted earlier, his focus is on families and kids in public education, in homeschooling, Charter School families, and for private school families.
"Every family with school age children is important."
Latest posts by Katy Grimes
(see all)