Gov. Newsom: AB 5 'Landmark Legislation' for 'Workers and Our Economy'
'A next step is creating pathways for more workers to form a union'
By Evan Gahr, September 27, 2019 9:24 am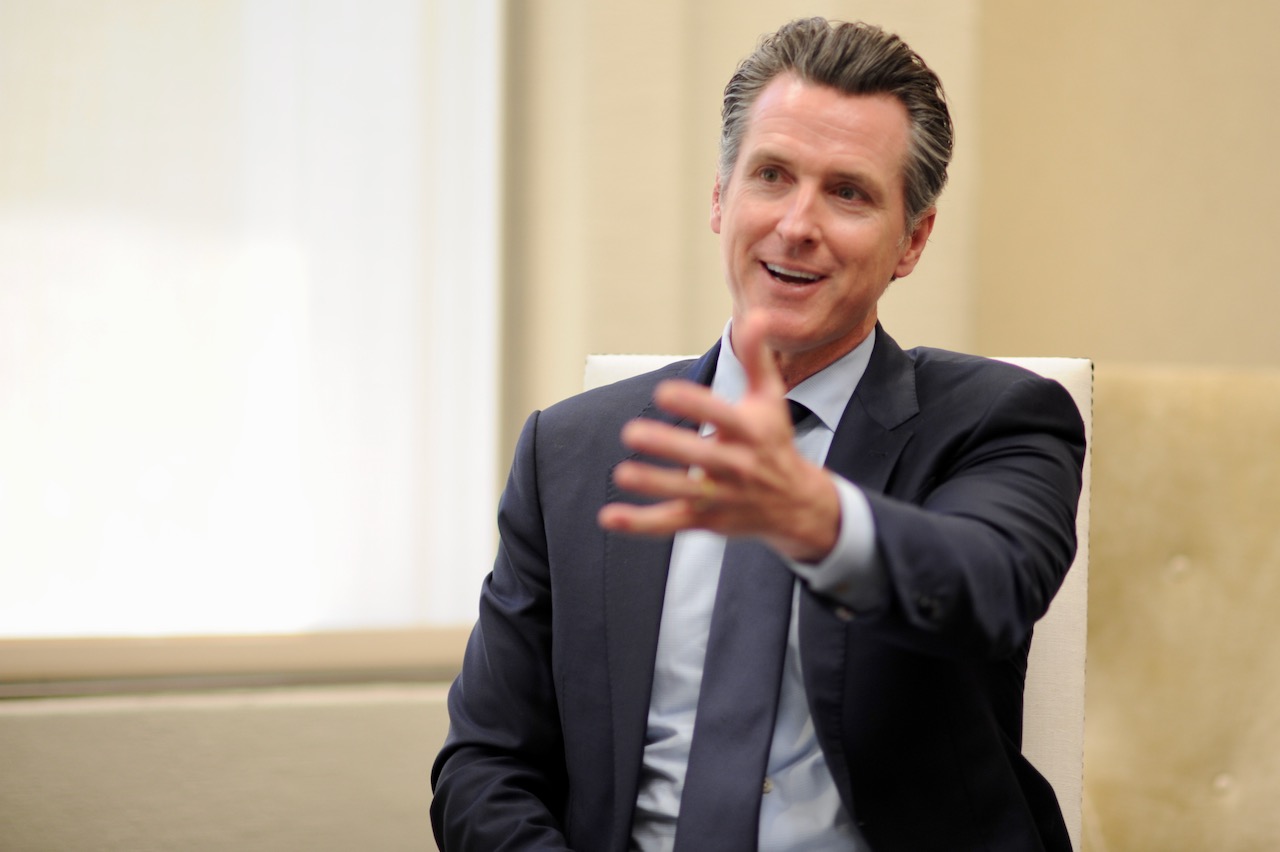 California Governor Gavin Newsom signed legislation that makes it more difficult for companies to classify workers as independent contractors so they can skirt labor laws that cover official employees.
The law, AB5, says that "a person providing labor or services for remuneration shall be considered an employee rather than an independent contractor unless the hiring entity demonstrates that the person is free from the control and direction of the hiring entity in connection with the performance of the work, the person performs work that is outside the usual course of the hiring entity's business, and the person is customarily engaged in an independently established trade, occupation, or business."
The legislation does, however, contain exceptions for "service providers," including pool cleaners, dog walkers, photographers and tutors.
The bill essentially broadly codifies the definition of an employee that the California Supreme Court established last year in a case involving two delivery drivers who sued the Dynamex Corporation for classifying them as independent contractors instead of employees.
Signing the measure Newsom called it "landmark legislation" for "workers and our economy" that would help shore up the middle class after decades of withering.
"It will help reduce worker misclassification–workers being wrongly classified as 'independent contractors,' rather than employees, which erodes basic worker protections like the minimum wage, paid sick days and health insurance benefits."
"The hollowing out of our middle class has been 40 years in the making, and the need to create lasting security for our workforce demands action.
He also vowed to piggyback off the sweeping bill to push for an even more expansive protections of workers rights.
"Assembly Bill 5 is an important step.  A next step is creating pathways for more workers to form a union, collectively bargain to earn more, and have a stronger voice at work–all while preserving flexibility and innovation."
"In this spirit, I will convene leaders from the Legislature, the labor movement, and the business community to support innovation and a more inclusive economy by stepping in where the federal government has fallen short and granting workers excluded from the National Labor Relations Act the right to organize and collectively bargain."
Latest posts by Evan Gahr
(see all)