Gov. Newsom's 'Genius' Cabinet Secretary Ana Matosantos
The back stories of a powerful government fixture
By Lloyd Billingsley, January 14, 2019 10:15 am
Gavin Newsom's selection for cabinet secretary is Ana Matosantos, whom California's new governor calls one of the "most capable public servants in America" and a person of "unrivaled professional accomplishment coupled with a personal determination to serve the public good." In his budget presentation, Gov. Newsom called Matosantos a genius but Californians have reason to wonder what is behind the rhetoric.
In 2009 Republican Governor Arnold Schwarzenegger picked Puerto Rico native Matosantos for state finance director, but according to a longtime friend of the actor, his wife Maria Shriver, a prominent Democrat, made the selection. Gov. Schwarzenegger touted Matosantos, a Democrat, as the first "Latina" in the job, which raised an issue with state law.
The 1996 California Civil Rights Initiative, Proposition 209, forbids racial and ethnic preferences in state employment, education and contracting. Californians might expect the state finance director to be a proven economist with a master's or PhD. With only a BA in political science and feminist studies, Matosantos' qualifications were decidedly on the thin side.
In 2011 she was busted for drunk driving in Sacramento but Gov. Jerry Brown refused to accept her resignation. Matosantos served nearly four years as Brown's chief budget advisor and her tenure was marked by "multibillion-dollar shortfalls." Covered California, the state's wholly owned subsidiary of Obamacare, then took on Matosantos at $120,000 for a six-month stint. Her performance did nothing to prevent Covered California from becoming what health journalist Emily Bazar described as "widespread consumer misery."
In 2016 Congress passed the PROMESA legislation to deal with Puerto Rico's $72 billion debt and the legislation created the Puerto Rico Oversight, Management and Economic Stability Board. House minority leader Nancy Pelosi favored Matosantos for a board post and President Obama duly appointed her. It was not disclosed that Matosantos was also on the board of the Matosantos Commercial Corporation," owned by her wealthy family, with deep interests in the energy business on the island.
According to Christopher D. Coursen, former counsel of the U.S. Senate Commerce Committee, the Oversight Board "has been a complete failure and has not achieved anything of significance." President Trump and Congress need to replace members "clearly unfit to serve" with those dedicated to restoring fiscal responsibility in Puerto Rico. "Given the recent evidence of blatant conflicts of interest of Ana Matosantos," Coursen explained, "her removal seems like the best place to start. And that review and her subsequent removal needs to happen now."
That was in April of 2018 and last August Ana Matosantos was still on the Board. By all indications, she remained a member, despite appeals to Attorney General Jeff Sessions to remove her. The conflicted Matosantos achieved nothing by way of debt relief and Puerto Rico will be unable to make any payments on the bond debt until 2022.
Californians might wonder how that translates to "unrivaled professional accomplishment" and attention to the public good on the part of Matosantos. They might also note that Newsom's pick for director of finance is Keely Bosler, who earned a BS in agriculture from Chico state and a master's degree in applied economics from Cornell.
With a BA in political science and feminist studies, a non-discipline, Ana Matosantos is better suited for cabinet secretary, basically a sinecure. Her "unrivalled" professional career is what happens when unqualified individuals get preference for government positions.
Meanwhile, California still faces massive pension debt and Gov. Gavin Newsom, a former mayor of San Francisco, would give an extra $3 billion to the California Public Employees' Retirement System, CalPERS, and $2.9 billion to the California State Teachers' Retirement System, CalSTRS. California imposes the nation's highest income and sales taxes but Gov. Newsom has proposed a new tax on drinking water.
Gov. Newsom's cabinet secretary Ana Matosantos has yet to weigh in publicly on the governor's tax hikes and pension bailouts.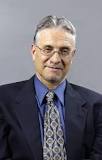 Latest posts by Lloyd Billingsley
(see all)